Kwanzaa Celebrates the Culture of the Pan-African community

One Family Has Celebrated Almost 40 Years
Kwanzaa is a holiday dedicated to celebrating and affirming family, community and the culture of African American and Pan-African communities. The name "Kwanzaa," which means "first fruits" in Swahili, will be celebrated Dec. 26 to Jan. 1.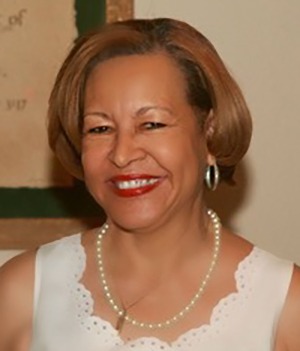 According to Rev. S. Dianna Masters, associate director of the North Texas Conference's Center for Church Development and leader of the NTC's Black Church Initiative, Kwanzaa is strongly rooted in the black-nationalist movement of the 1960s. At the beginning, Dr. Maulana Karenga stated that Kwanzaa was meant as an opposition to Christmas, which could be viewed as a "white" holiday. As Kwanzaa gained more mainstream recognition, however, he changed his stance in order to avoid excluding African-American Christians. Today, those who celebrate Kwanzaa often do so in addition to Christmas.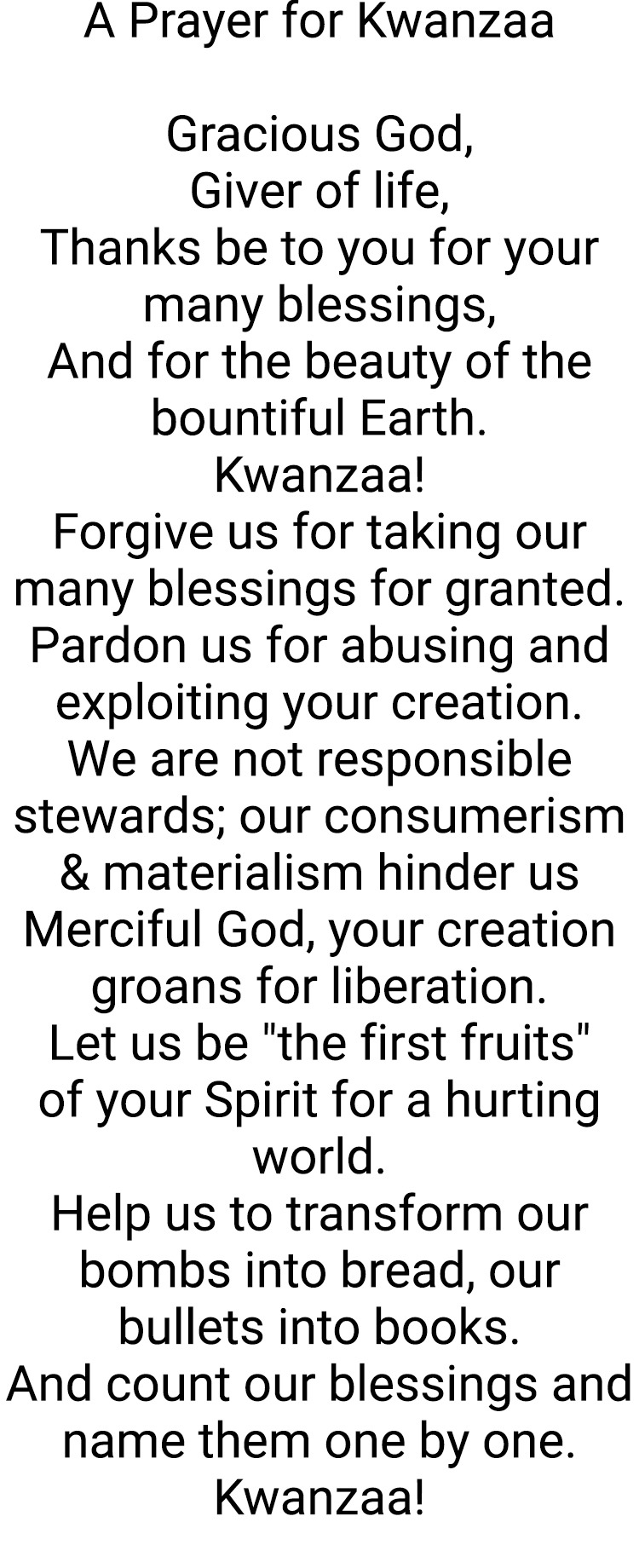 Seven Principles of Nguzo Saba are highlighted by lighting a candle for and reflecting upon each principle:
Umoja (Unity)

—

To strive for and to maintain unity in the family, community, nation, and race.
Kujichagulia (Self-determination)

—

To define and name ourselves, as well as to create and speak for ourselves.
Ujima (Collective Work and Responsibility)

—

To build and maintain our community together and make our brothers' and sisters' problems our problems and to solve them together.
Ujamaa (Cooperative Economics)

—

To build and maintain our own stores, shops, and other businesses and to profit from them together.
Nia (Purpose)

—

To make our collective vocation the building and developing of our community in order to restore our people to their traditional greatness.
Kuumba (Creativity)

—

To do always as much as we can, in the way we can, in order to leave our community more beautiful and beneficial than we inherited it.
Imani (Faith)

—

To believe with all our hearts in our people, our parents, our teachers, our leaders, and the righteousness and victory of our struggle.
Each principle is represented by a candle. The center candle is the black candle and represents Unity. There are three red candles on the left of the black candle and three green candles that are on the right of the black candle. A person reads the meaning of each candle and then lights the candle. The principles were meant to guide the work of the Black community because we are expected help each other as we try to make the world better.
Kwanzaa has seven basic symbols that represent values and concepts that reinforce African culture and community building: mazao (the crops), mkeka (the mat), kinara (the candle holder), muhindi (the corn), mishumaa saba (the seven candles symbolic of the Nguzo Saba, the Seven Principles), kikombe cha umoja (the unity cup) and zawadi (the gifts).
Of the holiday, Masters said, "Our family celebrates Kwanza beginning December 26th. We do all the days on December 26th because there are about 25 families that get together and we can only spare that one night in our work schedule."
Since 1980, the Masters family has celebrated Kwanza with the same host family in Fort Worth. They have also guided and nurtured the son of this family as he entered into ordained ministry; he is now an elder in the Central Texas Conference.
Published: Wednesday, December 12, 2018