'It Made Me Want To Do More In The Church'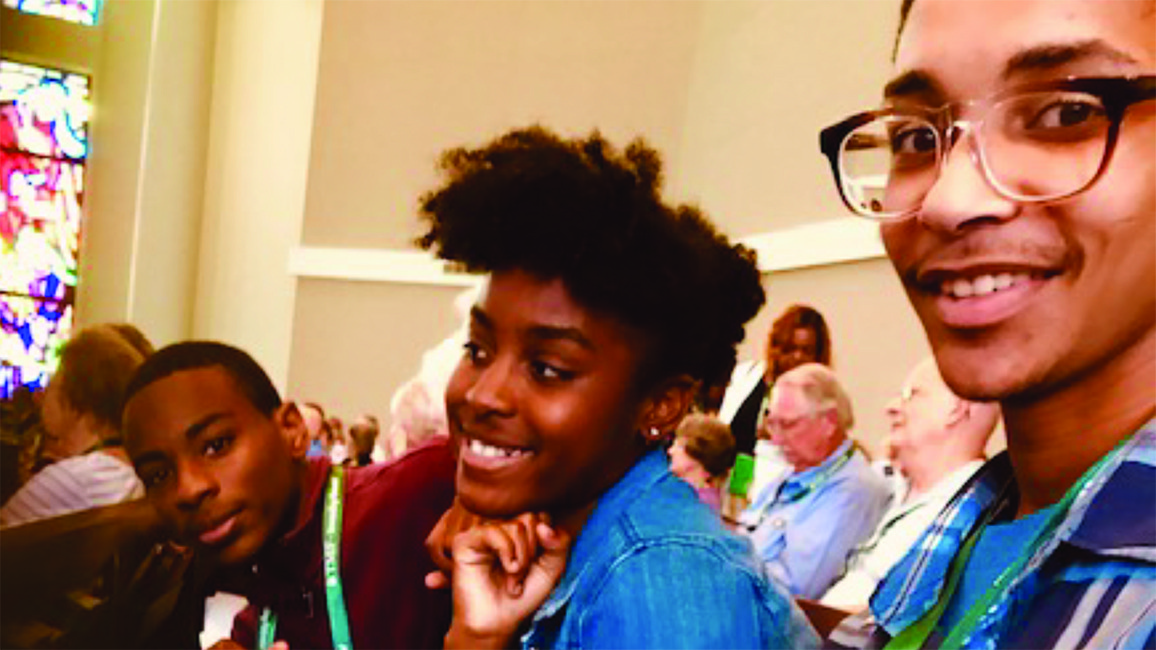 Trio of youth from St. Paul UMC call attending Annual Conference 2019 an eye-opening experience
When 17-year-old Isaiah Fuller asked Sharon Spratt, Engagement Leader at St. Paul UMC, if he could attend the North Texas Annual Conference, she was surprised. What youth wanted to attend a three-day meeting during the summer?
After discussions with the church's youth leaders, it was decided Fuller -- a student at Booker T. Washington High School for the Performing and Visual Arts – would attend along with two other youth: siblings Daniel McGowan, 16, and 14-year-old Taylor McCowan.
"I told the young people we expected them to pay attention, mock vote and prepare a final report," Spratt recalled.
And pay attention they did.
During the laity session, each listened to the delegate candidates for General Conference and selected who would get their vote. They shared their choices with the St. Paul representatives.
Sunday night's opening-worship sermon by Bishop Thomas Bickerton of the New York Annual Conference resonated with them. Bishop Bickerton spoke of the uncertainties of life and that the only constants are the promises of God.
Taylor, who attends the Young Women's Leadership Academy at Arnold, said "the uncertainty is what everyone could relate to in his sermon."
Although the worship services were different than what they were used to, they liked them.
"The worship is to point your attention to God," said Daniel, a Grand Prairie High School student.

Daniel said he most enjoyed keynote speaker Rev. Junius B. Dotson, the General Secretary of Discipleship Ministries.
"I learned that laity must play a key role in helping the church and the lead pastor to get through things, and the laity aren't there to criticize; they are there to aid in the advancement of the church," he said.
Fuller and the McGowans all agreed that attending Annual Conference was an eye-opening experience and one that other youth should attend.
"I did a lot of listening and watching, which can easily become boring but instead caused me to become a sponge for UMC knowledge," Isaiah said.
The global impact and connectional nature of The United Methodist Church impressed the youth. They met new people and ones that could influence their future. Taylor has an interest in architecture and talked to one of the firms that build churches.
After attending the three-day meeting, Isaiah said "it made me want to do more in the church."
Said Spratt: "I was blown away by their feedback and very proud of their final report."
Published: Wednesday, July 10, 2019