International Board on Women Visits North Texas

The Status and Role of Women commission brings a global group to Dallas
When an international United Methodist organization chooses North Texas for its board meeting, it is a big deal.
The Rev. Andy Stoker opened First UMC Dallas to the Chicago-based General Commission on the Status and Role of Women. The Rev. Holly Gotelli, pastor of Flower Mound UMC, served as opening preacher for the 2 ½-day meeting.
"What we are doing with the board meeting is to come to the church, come to God's people," said Dawn Wiggins Hare, a laywoman attorney who has been general secretary of the commission since 2010. "We are a small agency in terms of budget and cannot travel internationally, so we are visiting every jurisdiction, as we are able. We wanted to start with the South Central Jurisdiction."
The South Central Jurisdiction includes Arkansas, Kansas, Louisiana, Missouri, Nebraska, New Mexico, Oklahoma and Texas.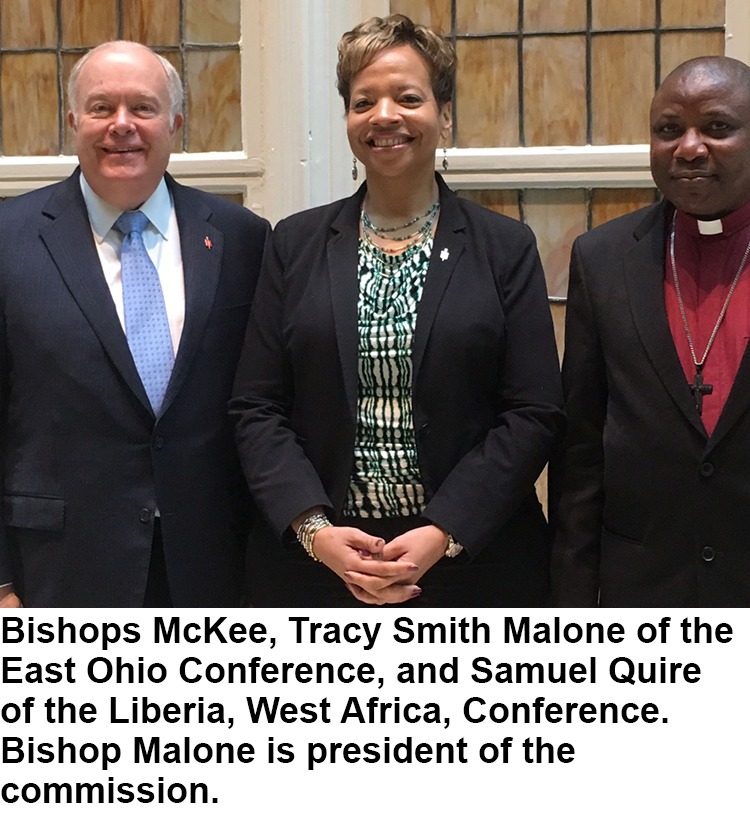 In a sermon based on Matthew 5:13-16, where Jesus teaches that believers are salt and light, the Rev. Gotelli prepared the board, whose members traveled from as far as Liberia and Norway, for their work.
"Sometimes being salt and light just means showing that we belong to one another," Rev. Gotelli said. "I am convinced that the deep disease of all of us is the denial of this most fundamental truth. There are so many voices that talk 'us and them.' There are so many people that talk about 'live and let live' and talk 'take care of our own.'
"It is easy to buy into this idea that we are best when we are concerned with ourselves. … Friends, don't you know those are lies? There is no 'us and them.' As Christian people there is only a 'we.' You are not disconnected travelers on a lonely road. We are family. We are kin. We belong to one another."
The commission has recently added to new resources, the Clergy Family Care web page and the Bible study "God of the Bible."
Published: Wednesday, March 22, 2017