Innovation Update: CitySquare Pastoral Leadership Cohort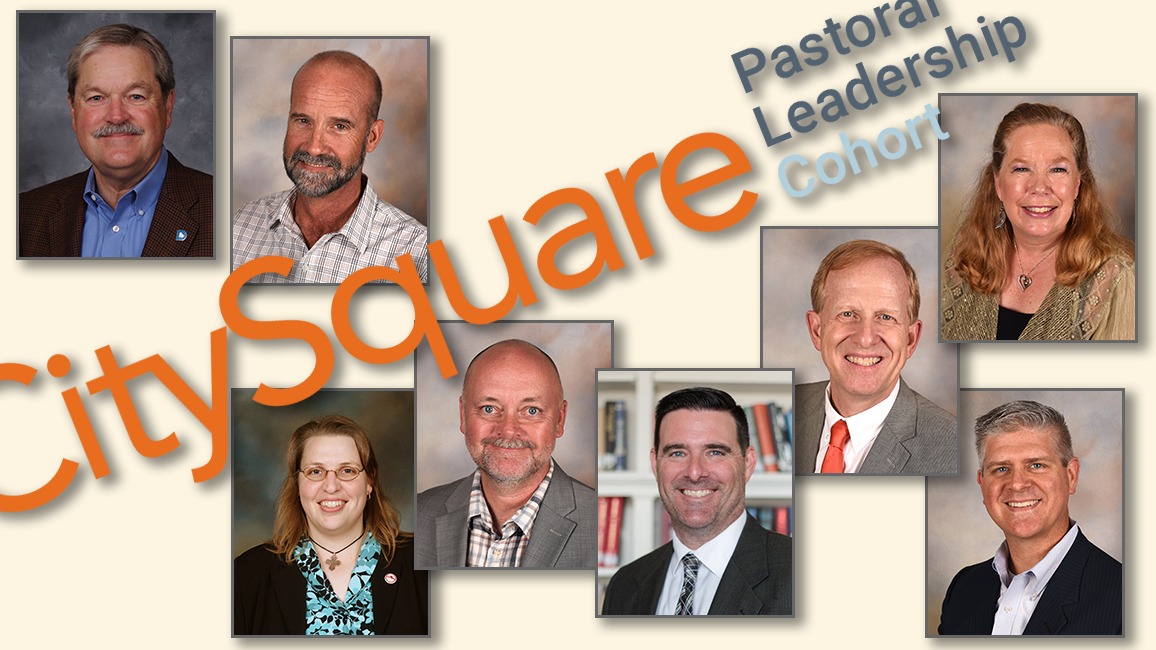 Group is exploring ministry with the poor in rural contexts
In partnership with the Center for Missional Outreach, Rev. Rob Spencer, senior pastor of First UMC Paris, and Rev. Larry James, CEO of CitySquare, have convened a cohort of six rural-church pastors to explore ministry with the poor in rural contexts. Since August, the cohort has met twice to learn about the work of CitySquare in Dallas and its newest satellite: City Square – Paris in Paris, Texas.
Participants are
Rev. Dana Coker, First UMC Bonham
Rev. John Fleming, First UMC Gainesville
Rev. John McLarty, First UMC Wichita Falls
Rev. Peter McNabb, First UMC Terrell
Rev. Cheryl Murphy, Waples Memorial UMC (Denison)
Rev. Christ Yost, Wesley UMC Greenville
On Aug. 22 the cohort toured the newly opened Opportunity Center located at Oak Park UMC, where they learned how tutoring in local schools led First UMC Paris members to ask bold questions about poverty and inequality. Rev. Spencer shared his vision of pastoral leadership connecting community stakeholders outside the faith community so that a more holistic and effective effort is rooted across the city.
Rev. James also shared about his call to ministry alongside the poor, as well as the importance of listening to and deploying the gifts of neighbors. Oftentimes, James said, ministries "have their canned corn stacked neatly" but neighbors' dignity and power gets stripped away by the way ministries interact with people. Oak Park UMC and its Opportunity Center exemplified a way to use seldom-used space for connecting with new people and transforming lives.
On Nov. 12, the cohort gathered to learn about how CitySquare developed into the poverty-fighting organization it is today by radically shifting toward including neighbors as volunteers and leaders. Rev. James said he has often heard remarks like "they'll rob you blind" or "the lunatics are running the asylum" once customers at the food pantry were included in leadership. With a grin, Rev. James shared that he came to the conclusion that he'd rather have the "canned-corn cartel steal food out the back door than the dignity cartel steal people's dignity at the front desk."
CitySquare Dallas showed participants how creative partnerships with other organizations can magnify the impact a church or other ministry can have in a community.
Cohort members shared with one another about their faith communities and how they are focusing their leadership on ways to connect the church with its neighbors. Rev. Spencer is completing site visits to each of the pastors and their churches. In coaching calls once a month, Rev. Spencer helps walk participants through how to take advantage of opportunities to build relationships with partners and those who face poverty in their towns.
If you would like more information about how you or a pastor you know might benefit from a 2020 Cohort, please email Rev. Andrew Fiser or Rev. Rob Spencer.
Published: Thursday, November 14, 2019