Hurricane Harvey trip a learning experience for all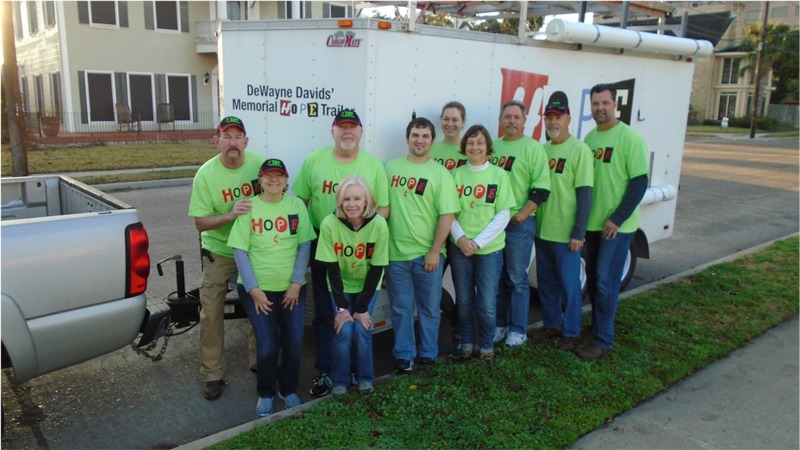 During some days in mid-January of this year a "combined" team of 35 Methodists from three congregations in our North Texas Conference served Christ and neighbor in the greater Victoria, Texas, area as part of the recovery effort after Hurricane Harvey. The FUMCs of Allen, Frisco and Rockwall came together to do this.
Women and men, adults of all ages and stages, folk with considerable work skills and folk with hardly any such skills at all (but eager to serve well and learn and grow) comprised the group. By the Spirit's leading, that fruitful service, learning and growth are exactly what happened. Everybody — team members and those who were served by that team — received something precious and lasting.
Here's a look at what this long-term recovery team experienced. Its story might help you anticipate what your Hurricane Harvey mission team can expect when — after careful planning, preparation and prayer — that team is on-hand, at-work, and present to God, each other, and the families you will serve somewhere in the impacted areas of the Rio Texas Conference.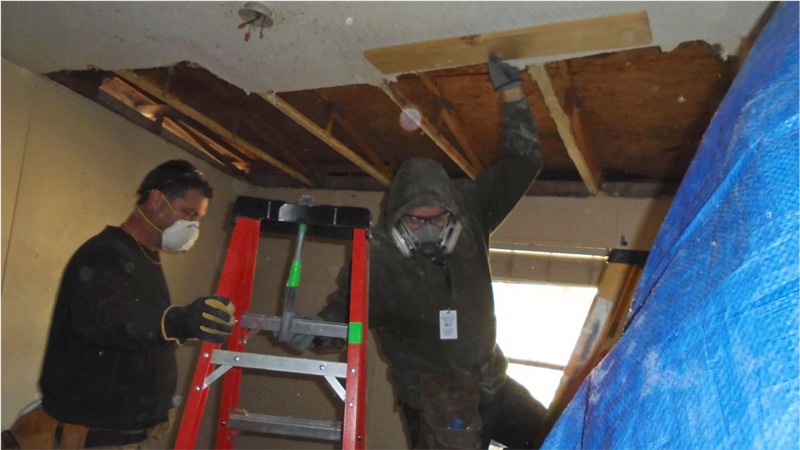 "Home" was FUMC Victoria — lodging, meals, and community life
An air-mattress/cot setup in several dedicated spaces in the building; ample hot showers supplied by two inside showers/rest room areas and an outside shower trailer suite of four showers plus a washer/dryer unit; a full-service, commercial kitchen with room to work awaits; space abounds for dining, fellowship, activities, worship, and personal quiet time; one team member served full-time as kitchen master and chief cook; another team member served full-time as kitchen assistant; we ate well and laughed a lot.
Project Particulars — a combination of early response (roof tarping, mold mitigation, debris removal) and rebuild (sheet rock installation, plumbing, basic carpentry)
Trained Early Responders still will have plenty to do; rebuild projects abound; no one will suffer from boredom for lack of meaningful service; local trained project coordinators are on-task, working hard, and very approachable; their learning curve is steep still, and it is a work in progress for them; our team embraced the fact that patience and flexibility are core-virtues easily exhibited; being 35 in number we divided into several project teams and served in locations all over the county, for 7-plus hours a day.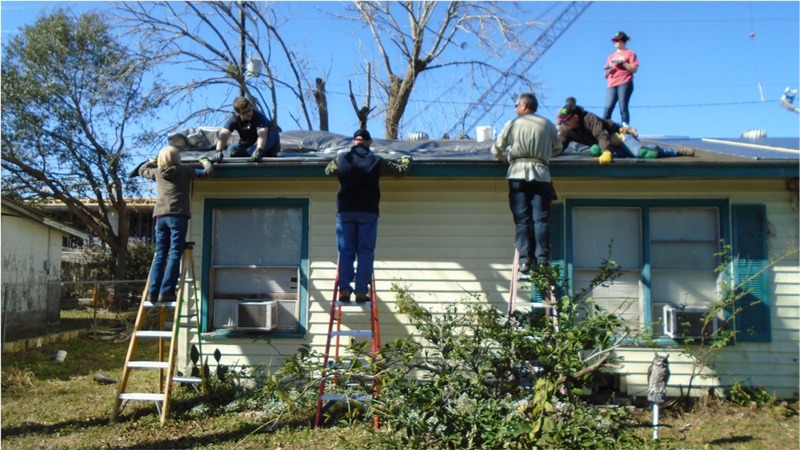 Every aspect of the trip: a rich occasion for team members to share their gifts, passion, and talents while getting to know one another
Tasks on the worksites, listening to and supporting others, photography, cooking and kitchen helping; giving a morning devotional, leading in evening worship, listening to and praying with each other, playing a musical instrument, teaching a game. Mutual celebration of Christ Jesus, each other, and those we served — in sameness and diversity — became commonplace.
Discovery dominated. Grace abounded. Awakening wasn't accidental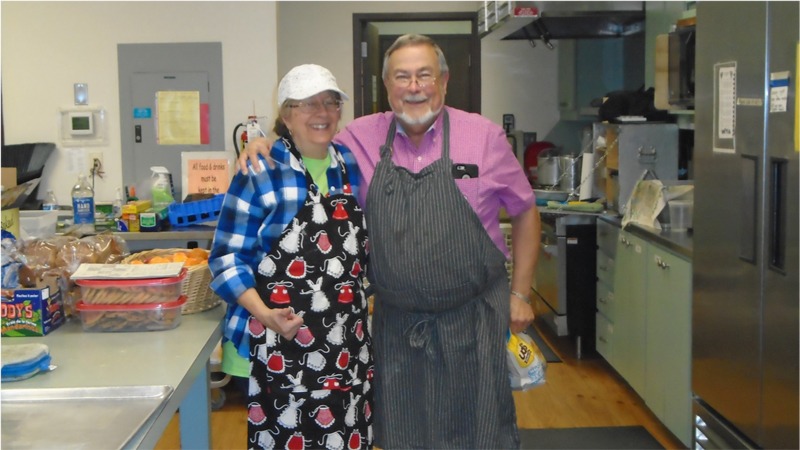 Coming alive moments to a missional passion, new friends who before were strangers, (dare we say) a transformational sense of belonging were not rare happenings; our God-with-us (and with those whom we served) was all in, and over, this January mission trip building something up in us.
So it could be with your 2018 Harvey trips, too. That's the kind of God who's got us, the kind of God who is inviting North Texas United Methodists to form up and come down to Harvey-stricken places and people to join in God's love and service, to encourage, to be encouraged, and (in the words of an old UMCOR slogan) to "Be there. Be hope."
One final word. Our Allen crew served down in the Silver City area in Victoria. The team connected on many levels with their client — a forty-year resident of the neighborhood — and authentically embodied "Be there. Be hope." Along the way, they replaced ruined insulation, installed sheet rock, and solved a serious plumbing issue. At day's end on their final day with the client, as the Allen group was packing up tools, the client sought to express thanks and then asked: "When are you coming back?" The Allen folks meaning-fully responded: "Not tomorrow, but soon!"
Those Allen Methodists meant it. They'll be back to Silver City, back to Rio Texas, back to God's people there, until the need is met. My hope is that the North Texas Conference can say the same … all of us. To be given, and share, something precious and lasting.
Published: Friday, February 9, 2018