Help Needed For Those Impacted By Weather Event In Northwest Texas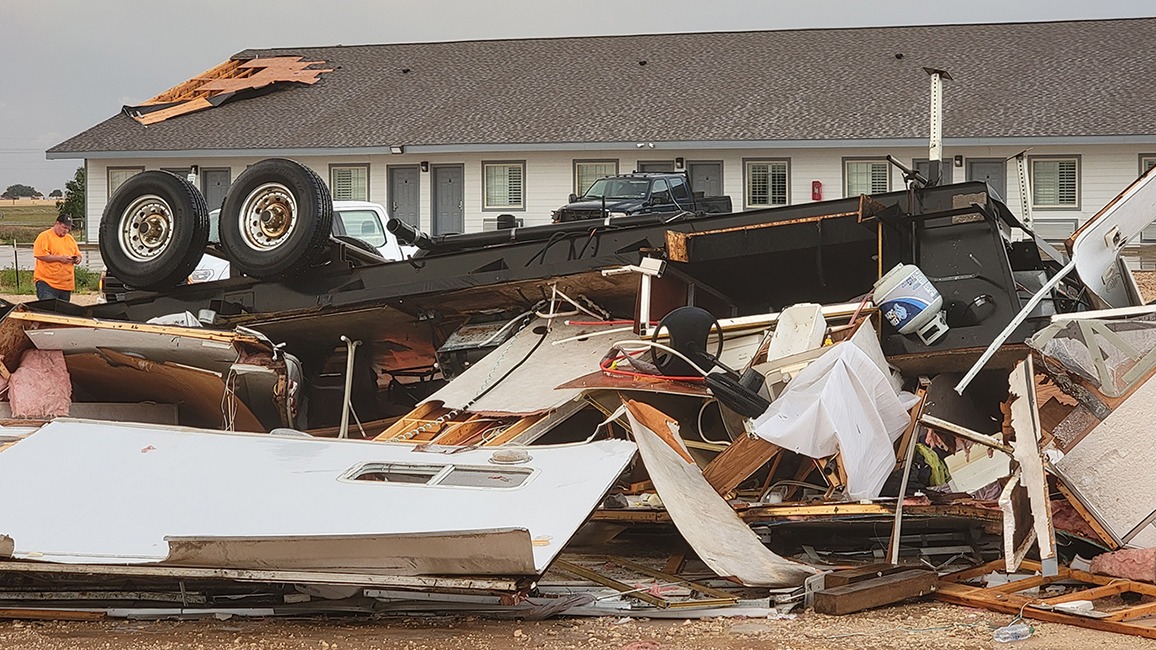 Down-burst winds, heavy rain in Lamesa and Dawson County cause flooding, property damage
On the evening of June 26, the city of Lamesa, Texas, and its surrounding area in Dawson County experienced near-tornadic down-burst winds and heavy rain. This weather event resulted in widespread flooding, property and home damage, and required some evacuations. No deaths were reported.
Lamesa is approximately 330 miles west of Dallas and 56 miles south of Lubbock.
About 30 to 50 homes have roof damage or are reporting leaks, and about the same number have windows out. Nearly 80 homes have flood damage or are still in water.
Local officials have declared a local disaster and a Texas Department of Emergency Management Disaster Request has been sent to Gov. Greg Abbott. It is unknown if damage will meet the FEMA disaster threshold of $38 million. Current damages are estimated at $10 million, and climbing.
The community has three Methodist churches (First UMC Lamesa, Northridge UMC and La Trinidad UMC), and all pastors are in contact with Disaster Relief Service Conference Coordinator staff.
According to the local Emergency Manager, Methodist resources are needed in three ways:
Assist effected people to stabilize damaged/flooded homes
Stabilize roofs and damaged structures subject to further assessment and help clearing debris
Assist in recovery as situation warrants and pending identification of needs. There are homes that will likely require extensive flood remediation and recovery including "tear-out" and rebuild, replacement and structure assistance.
Specifically, there is a need for teams able to do taping and bedding of sheetrock.
While teams with ERT training are encouraged to deploy, this work can also be done by any Volunteers In Mission team willing to assist.
If you can send teams, please email Charles M. (Charlie) Brown, Disaster Relief Coordinator for the Northwest Texas Conference, or call 806-789-0791 (cell).
If you have additional questions, email Rev. Jeremy Basset, Disaster Response Coordinator for the North Texas Conference, or call 405-590-5738 (cell).
Published: Wednesday, July 21, 2021