Giving Back Globally At Greenland Hills UMC

Market has been a church tradition since 2007
The Global Village Market has been an annual tradition at Greenland Hills UMC since 2007. This year's event will take place Nov. 2-3.
Each year, the church invites nonprofits to set up tables to sell fair-trade items and hosts a silent auction. The proceeds benefit the nonprofits and the missions of the church. Vendors sell items such as origami-paper Christmas ornaments from Paper for Water and handmade baskets made by Panama Cooperatives.
Dawn McMullan of Congo Restoration has participated since the first market. Her organization empowers women and children in the Democratic Republic of Congo and sells hand-sewn aprons, tea towels and pillowcases made by students at a sewing school in the Congo.
"Each year, we raise enough to at least send one young person to college for a year in the Democratic Republic of Congo or pay for a month's worth of sewing supplies at our sewing school or pay for breakfast and lunch for 80 girls for a month at our new all-girls primary school," McMullan said. "It is so worth it."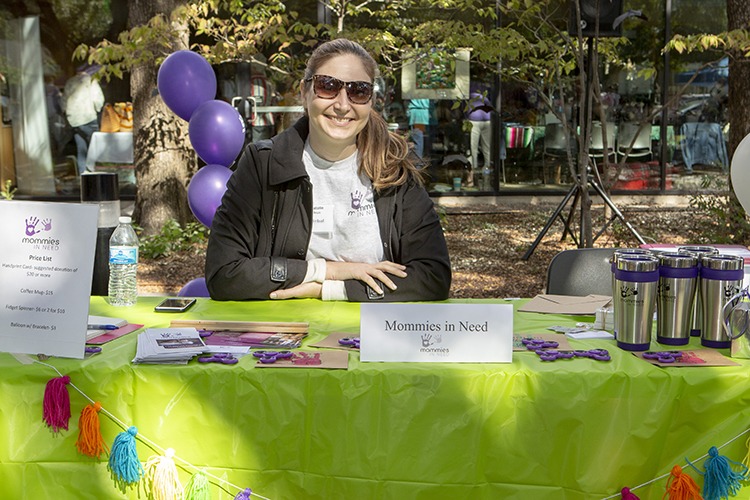 The silent auction features items donated items: photography, paintings, carved wooden items, handmade jewelry or knitted blankets. Other auction items are what the Market calls "adventures," such as tickets to a museum with dinner included, face painting for a children's party or dinner at your home for six people.
The Global Village Market was the brainchild of a group of Greenland Hills UMC members who were supporting various causes outside the church and wanted to share that experience with the church.
"We wanted them to have a joyful opportunity, share their passions with their church family and gather financial support for their cause," said Judy Kline, who co-coordinated the first market. "We also had talented musicians, artisans and chefs so we explored how to put these things together."
Church member Amanda Ritchie leads the marketing team as a way to get more involved with the church and give back to the community.
"What makes it special to me is that the Global Village Market really showcases the heart of our church," Ritchie said. "We are just a small church, but we do so many things to make our world better. Global Village Market gives us a place to come together to do that."
McMullan said she keeps coming back to the market because of the fun and the visibility her organization gets.
"The people who gather at the Global Village Market are looking for a different shopping experience," she said. "They know their niece has enough mugs from Starbucks. What their niece doesn't have is a pillowcase from the Congo that helps support a woman her age who never had the opportunity to go to school until Congo Restoration came along. And when you start with shoppers with that mindset, the whole world changes."
Published: Tuesday, October 15, 2019