Gimme Five: Sachse pastor making connections via video series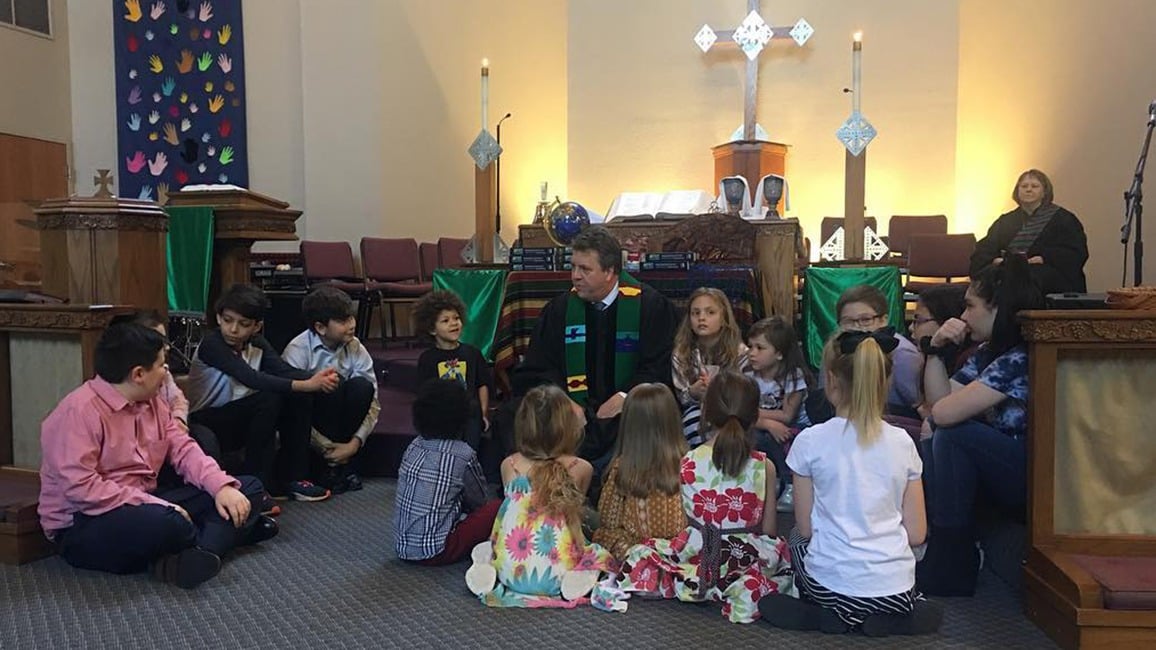 Rev. Frank Rahm is using social media to reach people
With people spending more time on technology and less time in the church, one pastor is using social media to reach out. Rev. Frank Rahm, pastor for First UMC Sachse, started posting conversational-style videos of himself to Facebook, Instagram and YouTube.
He didn't plan to create a video series. It started as a video to invite adults to a Lenten book study.
"It just made sense to use the medium to make people aware of the various events, ministry opportunities and missions at the church," Rev. Rahm said.
He calls the video series "Frank's Five" because each is approximately five minutes in length.
Rev. Rahm said the videos are not hard to make. He films with his phone and loads the videos to his social media account. He decided to start the videos as a "fun way to get our church name in the public more frequently, and maybe add whatever wisdom I could." He hopes "there is an element of invitation included" in each of his videos.
In one video, he turns an accidental spilling of grape juice into a story of how God's grace is poured all over us. Another video invites individuals to be a part of an after school program called "Difference Makers." His latest video discusses his spring allergy issues with his "allergy eyes" to relate to weariness and the scripture Matthew 11:28-30.
The reception of his videos has been good, with several likes and comments each time he posts. What he is most excited about are the shares he gets.
"It could be an effective method of invitation/evangelism. Our church members click on the share button on Facebook, and their Facebook friends who don't have a church home see it," he said. "Then those people get a little bit of gospel in the middle of the week, an invitation to attend worship or to participate in mission."
Published: Wednesday, April 3, 2019