Gearing Up With A Final Back-To-School Push

Churches make sure students, teachers have supplies needed to start the year off right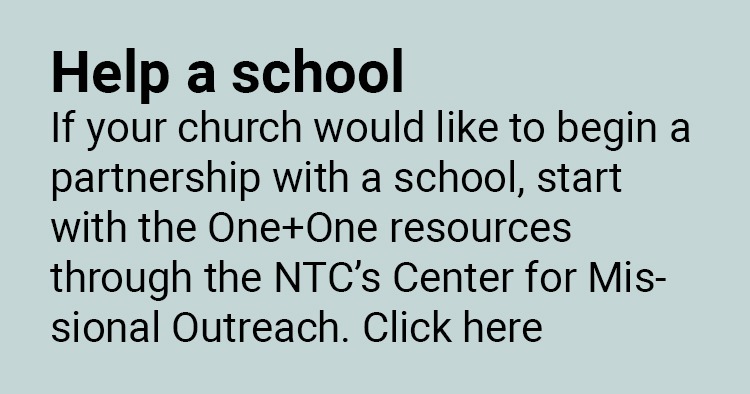 With school starting soon, churches in the North Texas Conference are finding ways to prepare students and school staff alike. Some churches are collecting school supplies for nearby schools while others are working with their One+One partners to help teachers and students.
Ministry partners Wesley Rankin and Project Transformation North Texas are collecting supplies to support after school programs.
PT's program has four sites serving approximately 140 children. The program needs supplies such as construction paper, colored pencils and markers.
Wesley-Rankin Community Center begins its after school program in September. It provides transportation from school, enrichment, homework help and dinner. Students can join coding, photography and basketball clubs, according to Shellie Ross, executive director of Wesley-Rankin Community Center.
To help serve the students, Wesley-Rankin is recruiting AmeriCorps members. Interested applicants should click here.
Many churches are collecting school supplies, hosting blessings of backpacks, planning weekend food packs for students facing hunger and giving teacher appreciation gifts. Just a few of the churches collecting supplies are First UMC McKinney, Oasis Global Mission Church, Highland Park UMC, Umphress Road UMC and Westview UMC.

To distribute school supplies, two churches are throwing a party.
A ministry tradition at First UMC Rowlett is to provided backpacks filled with school supplies to local children. This year, the church partnered with 19 Ministries – a nonprofit – the Chamber of Commerce, other churches and businesses to deliver 500 backpacks filled with supplies.
Although rain changed the location of the Aug. 3 celebration, it didn't stop people from showing their support. The church estimated 700 attended and radio station KLTY broadcasted live from the event.
"It was a wonderful morning of outreach to our community, and such a blessing to see the love of Christ shared as we worked together with other organizations to impact the city of Rowlett," said Rev. Pam White of First UMC Rowlett.
First UMC Bells will hold a Back-to-School Bash on Aug. 17 to celebrate the beginning of school. The church provides bounce houses, pony rides, free haircuts, lunch, hearing screening and a blood drive. The school supplies are distributed from donations made from the church and other sponsors. The event serves between 170-200 children and families.
"Our Back-to-School Bash is so important because it doesn't just seek to meet the need for providing supplies for families who have a tough time affording them," Rev. Wally Butts said. "It also meets the need for building and celebrating our entire community."

Published: Wednesday, August 7, 2019