Free Protection-Order Kits Help Abuse Victims

Bi-vocational Pastor at First UMC Celeste uses his expertise in law enforcement in his ministry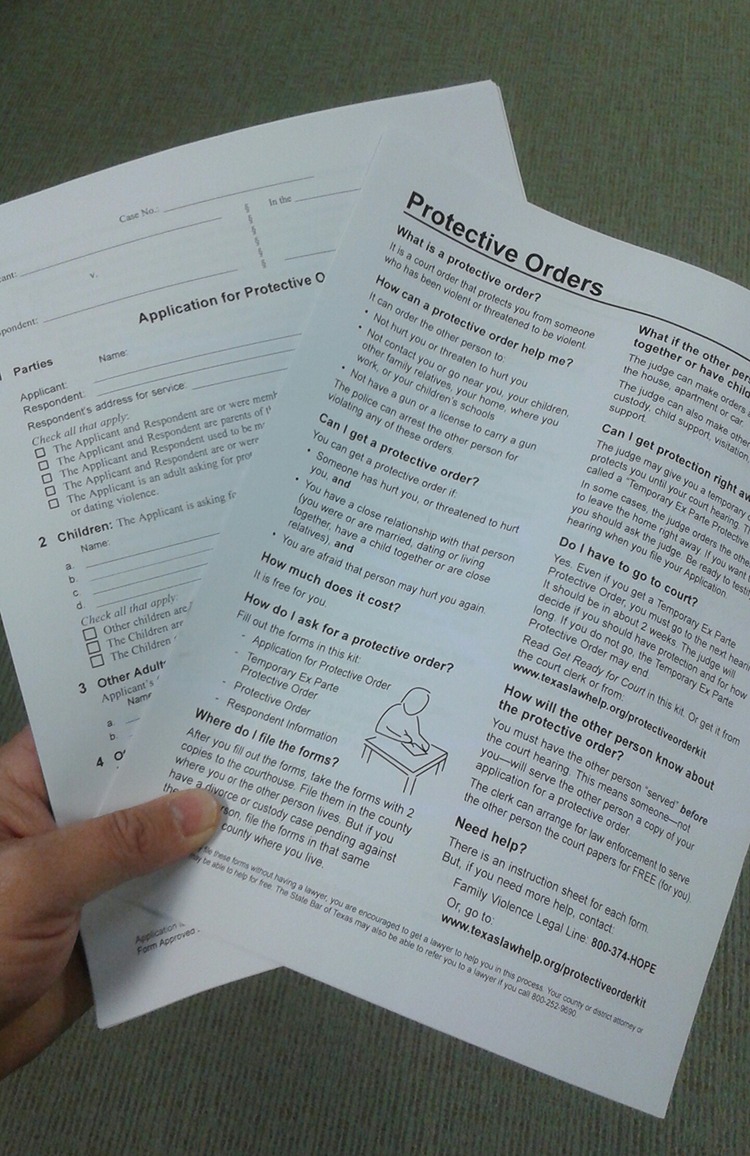 October is Domestic Violence Awareness Month, and many churches in the North Texas Conference support women and children trying to get out of abusive relationships. First UMC Celeste is taking a proactive approach to this cause by providing protective-order kits on their website that help victims get restraining orders against their abusers.
"One of the biggest reasons that victims fail to seek help is that they don't know how to get help," said Rev. Ash Harmon, pastor at First UMC Celeste and a law enforcement officer.
Victims can access the protective order kits at any time on the website and maintain their privacy.
Rev. Harmon is no stranger to helping those in difficult situations. In his role as a law enforcement officer, which includes executing and enforcing protective orders, Rev. Harmon has seen almost every form of domestic violence. In addition to specialized training in domestic, family and dating violence, he has training in crisis intervention and mental health.
Through his law enforcement work, he felt the call to do more. He began to pursue a career as a Licensed Local Pastor and was appointed to First UMC Celeste in 2017.
"Most of my life, I have been led to help people in frightening situations, people who are in dire need of assistance and protection," Rev. Harmon said. "My ministry has been no exception. For thousands of years, the church has been a place for people to seek help."
In addition to the kits, First UMC Celeste provides links to other non-profit and state-funded organizations. He credits church members for connecting this ministry to those in need.
As a registered Healthy Marriage Program provider, First UMC Celeste hopes to prevent abusive situations before they begin with premarital and marital education classes.
Published: Tuesday, October 30, 2018