Farmersville Member's Invention Changed Lives of Mayan People

Guatemala mission trips led Donald O'Neal to simplify an everyday task and prevent terrible burns
East District Superintendent Vic Casad was pastor of Farmersville UMC when Donald O'Neal and his family moved to town. Rev. Casad made O'Neal the subject of his devotion at the North Texas Conference Cabinet meeting this month. After describing this extraordinary man's creation of these stoves, Vic's last remark was, "It was all because of Disciple Bible Study."
By JOE SIMNACHER
Staff Writer, Dallas Morning News
Donald Glenn O'Neal studied to become a mechanical engineer, but he found a career in electronics. He created electronics that guided missiles and allowed computers to zip along at a record pace.
But his legacy invention would come in retirement as a missionary in Guatemala: a cook stove that changed the lives of the indigenous people.
O'Neal, 83, died January 16, 2017, of gastric cancer at his Farmersville home.
A memorial will be at 2 p.m. on Saturday, Feb. 11, 2017, at First United Methodist Church in Farmersville, where he was a member.
"He was an engineer, but more than that he was an inventor, and more than that he was an artist," said his wife, Lois O'Neal of Farmersville. "He looked at it like a white canvas and could create."
Born in Molene in Lampasas County, Texas, O'Neal was about 3 when he started school in Nix, where his father was a teacher. The family lived on the teacherage.
"He was on the school grounds and he just wandered in, like Mary's little lamb," his wife said. "He sat there and the teacher said, 'OK, you can stay as long as you stay in your seat.' "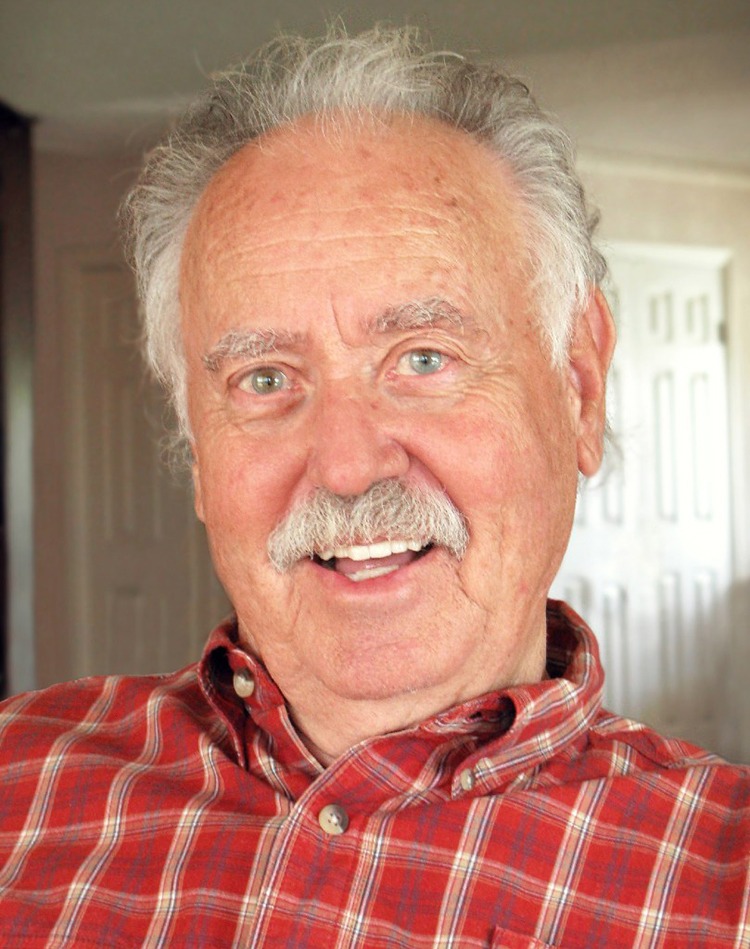 Growing up, O'Neal and his brother, Richard, roamed the nearby ranch lands, experimenting with ideas such as scuba devices that they tested in stock tanks.
O'Neal graduated from high school in Lampasas and received his bachelor's degree in mechanical engineering from what is now Texas A&M University in 1954. Electrical engineering wasn't a degree option at the time.
He was introduced to electrical engineering while serving in the U.S. Army as an electronics instructor at Fort Eustis, Va. He learned by studying the aircraft manuals.
After completing his two year's military service, O'Neal joined Texas Instruments Inc., working at the apparatus division, then on Lemmon Avenue in Dallas.
At TI, O'Neal continued to learn electronics and picked up entrepreneurial experience as a team member, his wife said. Many of the TI employees left and started their own companies.
O'Neal was a founding member of four startups: Scientific Control in 1963, Applied Computer in 1969, OEH in 1973 and InteCom Inc. in 1979.
At Scientific Control, he designed a general scientific computer that ran eight times faster than the competition. At InteCom, he created the hardware of an integrated voice- and data-switching system that used fiber optic links.
He also worked for International Data Systems and Corvus, a unit of Mostek.
O'Neal retired in 1984, but he didn't quit inventing. He organized and led medical teams for HELPS International to Guatemala, where he used his management skills to design and build a two-story school for a remote Mayan village.
He discovered the need for a cooking stove while photographing the work of doctors treating adults and children burned by open cooking fires inside the homes.
Adults were burned when their hair or clothing caught fire. Children were burned when they fell into the open cooking stoves.
For generations, people in remote Guatemala had cooked on a surface supported by three stones. In addition to the danger of the open fire, the stoves filled the homes with smoke, exposing the inhabitants to respiratory problems.
The open wood fires were inefficient, aggravating the deforestation of the country and consuming the people's time as they gathered fuel.
"Finally, after we'd led medical teams for a few years, he said: 'This doesn't have to happen. I have the ability to solve this,' " Lois O'Neal recalled her husband saying. "Don invested himself in the stove project. It was if all his training had come together."
He designed a concrete stove that could be disassembled and moved when necessary. It burned cleaner and had a chimney, which drastically improved the air quality in the homes.
In 2003, the Shell Oil Co. Foundation gave O'Neal an environmental air quality grant to build a stove factory in Guatemala.
The Onil Stove is a spelling variation the locals gave the device to honor its inventor. About 250,000 have been sold by HELPS International and other nonprofits.
In 2004, O'Neal and his stove received both the Ashden Award in London and a Volvo For Life award for outstanding contribution in safety, environment and quality of life. The stove also has been honored by the Tech Museum of Innovation in San Jose, Calif.
In addition to his wife, O'Neal is survived by a daughter, Gayle Markey of Dallas; a son Michael O'Neal of Dallas; seven grandchildren and four great-grandchildren. His brother, Dick O'Neal, died in 2009.
Memorials may be made to the Cooking Stove Project at HELPS International, 15301 Dallas Pkwy., Suite 200, Addison, Texas 75001-9842.
This article first appeared on February 8, 2017, in the Dallas Morning News.
Published: Tuesday, February 21, 2017