Fall Has Arrived With Festivals and Festivities

Community events planned for many North Texas Conference churches
Pumpkins abound as churches around the North Texas Conference celebrate with their communities that fall has arrived. While The United Methodist Church has no statement on Halloween, churches reach out to their communities during this time of year by providing safe alternatives to trick-or-treating.
Pumpkins have dotted the lawns of Christ United Methodist Church in Plano and Arapaho UMC in Richardson since the end of September. The pumpkin patches offer photo opportunities and patrons can buy the pumpkins, the proceeds benefiting areas of need in the church and community.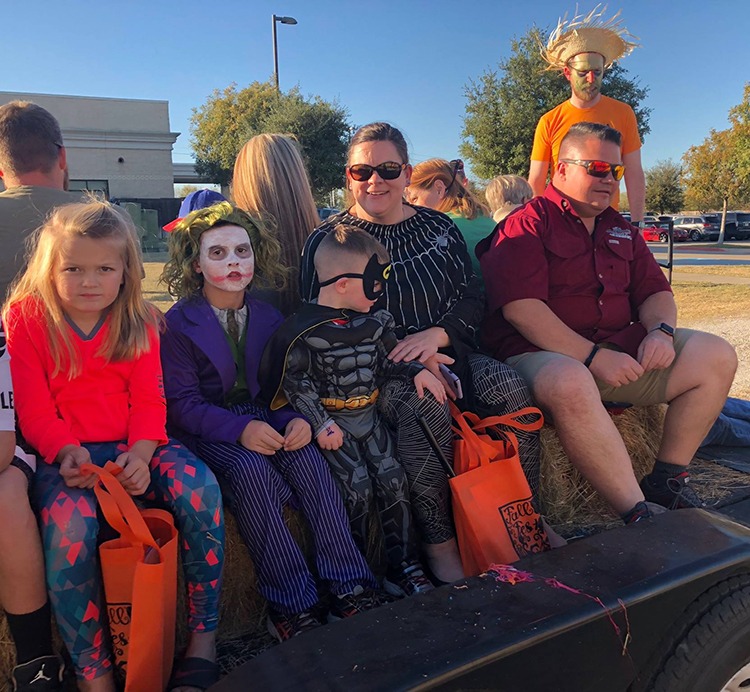 Bounce houses, crafts, and costumes are planned at several churches as part of their fall festivals. Custer Road UMC is including crafts, costume contest and three food trucks. Heather Hammer, Director of Children's ministry at Custer Road UMC, said, "We are also grateful for the opportunity to provide a safe a fun environment for community families to experience Custer Road and allow us to share the love of God outside of the church walls."
Argyle UMC plans a hayride, music, games and cake walks. University Park UMC will feature a spooky house created by the youth. Hamilton Park UMC is combining its fall festival with a health fair providing free checkups, dental exams, wellness checks, flu shots and consultations with medical experts. Custer Road UMC, Argyle UMC and University Park UMC will host their events Oct. 28. Hamilton Park UMC will hold its Oct. 27.
Trunk-or-Treats have been a mainstay of many churches, providing a safe place for children to trick-or-treat. Parking lots will be full of decorated trunks and costumed children getting candy. FUMC Richardson hosts its trunk-or-treat Oct. 27, Trietsch Memorial UMC hosts its event Oct. 28 and Calvary UMC, FUMC Alvord and FUMC The Colony will hold their events Oct. 31.
Block parties are planned at other churches on Halloween night. Church members provide candy, food and fellowship with their neighbors.
FUMC Coppell and FUMC Carollton have asked church members to reach out to their neighbors and serve their community in a different way. Projecting 2,000 free hot dogs to be handed out, Martha Hagan-Smith, the Pastor of Family and Community Transformation at First UMC Coppell, said the purpose was "to intentionally connect with the community in our own neighborhoods by talking and creating relationship.
"We want our people in the community talking about Christ and the transforming love we experience through God's redeeming work in the world," Hagan-Smith said.
Check the websites of these churches and your local church to see what is planned in your neighborhood. Also, remember that the day after Halloween – Nov. 1 – is All Saints Day, a time when we celebrate all the saints who have gone before us.
Published: Wednesday, October 17, 2018