Faith fortified three black doctors as they broke racial barriers
Hamilton Park's Robert Prince, Claude Williams and Larry Lundy started careers when discrimination was rampant. It didn't stop them.
Every Thursday at Hamilton Park UMC, three doctors nearing age 90 join other seniors around a conference table for Bible study. On this day, leader Joe Nash guides them in a lesson appropriately titled "Peter's Healing Ministry."
"What can you do to help people heal emotionally, spiritually and physically?" he asks.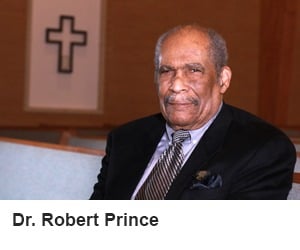 Dr. Robert Prince, 87, recalls talking with patients facing a grim prognosis.
"My scalpel could not cure them," he said. "I have sat down in my office and talked at length about having the faith to heal. I would give them the courage to get well."
Yes, he lost some patients, but he found that faith was often strong medicine.
It is faith that he and his dear friends, Dr. Claude Williams and Dr. Larry Lundy, both 89, drew on as they broke racial barriers in the 1960s. Dr. Prince was part of the first partnership of black obstetricians/gynecologists in Dallas. Dr. Williams was the only African-American orthodontist practicing between Atlanta and Los Angeles. Dr. Lundy was the first black podiatrist in Dallas.
"My career is based mostly on indignation," Dr. Prince said. His sister needed treatment for asthma when they were children, but no specialists would see her because of race. Their physician, Dr. L.G. Pinkston, found a doctor in Fort Worth, and the children and their mother made the trip from Dallas.
When they arrived for their appointment, "the nurse at the front desk looked like she was having a panic attack," he said. The three were hustled into a sweltering storage room to wait until all the white patients had been seen.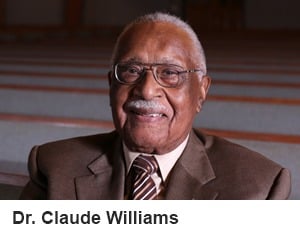 That stoked his determination: "I wanted to become a doctor and provide medical care for all people."
Indignation also led him to specialize in OB/GYN. He saw how African-American women were treated and chafed that they could only get appointments on Thursdays — "that was the maid's day off."
Dr. Williams said that as he encountered obstacles, God opened doors. He had a thriving dental practice in Marshall when he saw that his daughter needed orthodontia. But no orthodontist would take a black patient. So he returned to school, "led by faith to pursue a specialty" so he could treat his child and others like her. (His daughter is Judge Staci Williams of the 101st Civil District Court in Dallas.)
"My greatest contribution was opening up dental education to blacks in Texas," he said. When the federal government tied integration to getting research funds, Baylor College of Dentistry accepted black students but hadn't prepared the faculty and staff for the transition, he said. Black students "were ostracized and treated harshly," and black patients faced disrespect, he said.
The dean asked him to develop a program for faculty and staff to improve relations, "which caused a conflict between me and the white faculty," he said. He taught part time, keeping his individual practice so that he would "not be intimidated by them saying we'll fire you." In the end, Baylor (now Texas A&M College of Dentistry) became one of the most integrated schools in the country and, after he retired, named a scholarship for him.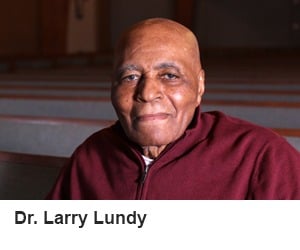 Dr. Lundy saw God working in the people who helped him along the way to become a podiatrist in high demand.
"I didn't know where I was going; I didn't have any money to get started," he said. But even when he was waiting tables, "I'd meet people there and they'd say, 'I can do this for you.' "
In time, he became a podiatrist in Cleveland, Ohio, and was recruited to North Dallas. But he saw the need in South Dallas and even made house calls, especially for the elderly.
"Most of them were kind of shocked when I said I'd come to them because they had such a hard time getting to me," he said.
To him, alleviating the suffering was more important than the money.
Ultimately, Dr. Williams said, the doctors' careers show that "God opens doors you never knew existed."
Published: Tuesday, February 20, 2018