Engaging a community to stifle 'the summer slide'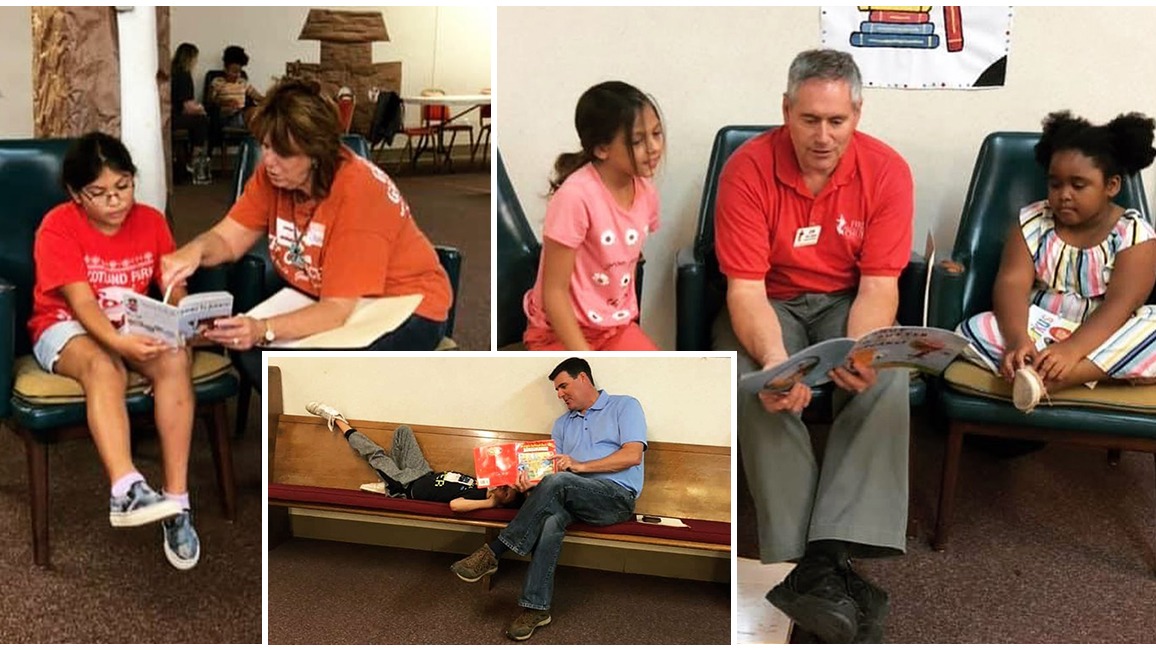 Reading With Friends builds confidence in Wichita Falls students
When teacher Sarah Pelikan saw a need in her Wichita Falls community, she didn't look to someone else to fix it. She built a program to address the issue and gathered church volunteers from First UMC Wichita Falls, college interns from local schools and families from the neighborhood to help serve the needs of young students from Booker T. Washington and Scotland Park elementary schools.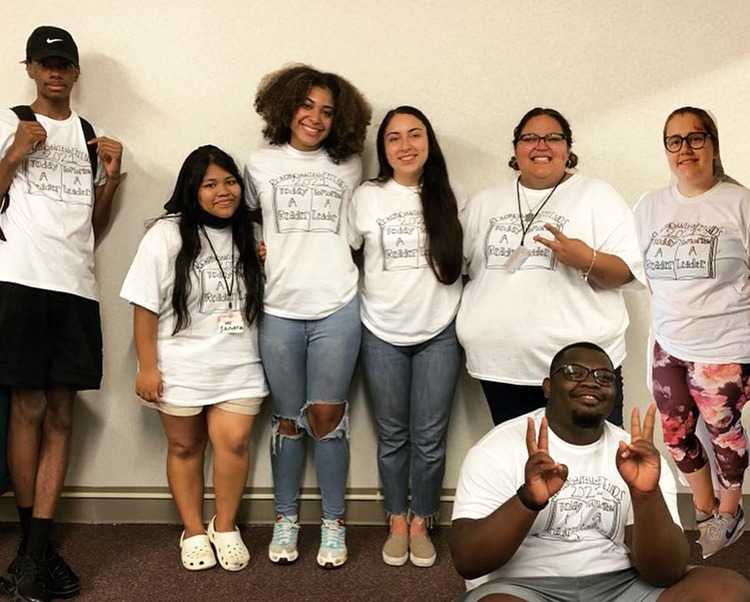 Reading With Friends was created to help students gain confidence and reading skills while being engaged with their peers and adult mentors instead of spending their days at home alone all summer.
"My main hope for Reading With Friends was to help families near our church during the summer by providing something affordable, fun and beneficial for their children," Pelikan said. "A lot of children end up staying inside by themselves all summer because their parents can't find or afford childcare. I wanted to provide a safe place for children to interact with other kids."
As a Project Transformation alumna, Pelikan modeled the program on PT's successful model for helping kids build and maintain reading skills by reading 30 minutes a day one-on-one with adult volunteers. Reading With Friends ran from 9 a.m. to 3 p.m. weekdays. Students would come in the morning and have breakfast followed by a short bible study. Then, they would rotate through different activities such as reading with a volunteer, art and games. Following lunch, they would go through more rotations, which included science, recess and social-emotional activities. At the end of the day, kids would have a snack and then return home.
Volunteer Angela Wegmann reflected on the impact of RWF for both kids and volunteers.
"Being a part of the Reading With Friends program was rewarding," she said. "Just a small amount of time spent with a child reading can make a tremendous difference. Even though most of the volunteers are not teachers, we all have the ability to make a difference."
For Pelikan, she said the biggest impact for her was seeing how God showed up as she was preparing to launch the program.
"Around April and even into May, I was not sure we were going to be able to go through with everything," she said. "I did not have many students signed up for camp, we did not have enough money to do what we wanted and I did not have college interns to help lead the program.
"Then, all of a sudden, things started to work out. We got several grants, I had just enough college students apply to run the program and more and more kids started to sign up for the program. It was amazing to see how things just fell into place."
Funding sources included a "Ministry With" grant from the North Texas Conference Center for Missional Outreach.
"The CMO was thrilled to partner with Sarah Pelikan, First UMC Wichita Falls and the Wichita Falls community by providing a 'Ministry With' grant," CMO director Rev. Andy Lewis said. "These grants are intended to be a catalyst for ministry that connects local churches with their neighbors in efforts that are relational, emphasize mutuality and empowerment, and address systemic challenges. Reading With Friends is a wonderful example of Ministry With!"
What struck Rev. Lewis and the CMO staff was the intentionality behind building something suited to the specific needs of the elementary school communities in Wichita Falls and allowing their insights and input to shape the program. "I believe that 'listening' step was critical to the program's success," he said.
Melanie Selvidge, one of the volunteers from First UMC Wichita Falls, considered the success of the program and her hopes for the future.
"I hope our church and other churches will continue to offer this program," Selvidge said. "I feel it is one that can definitely have a lasting effect on kids at any age."
Selvidge saw first-hand the need to assist in bridging the learning gap. She worked with one elementary student who was far off grade level in reading skills. They spent the summer together simply going over the sounds of consonants and vowels to get the student in a position to be able to read on their own down the road.
"Reading With Friends did more than put a Band-aid on a problem," Rev. Lewis said. "It sought to address the systemic challenges of 'the summer slide' and students falling behind in their reading proficiency. Investing in a student's ability to read, as well as his or her social and emotional health, can be a game-changer that impacts every area of their lives – in the present and the future."
Said Rev. John McLarty, senior pastor of First UMC Wichita Falls: "When Jesus said 'let the little children come to me,' I don't think he meant that to be just for churches to be welcoming to children. That's important, but it's just as important for the church to make meaningful contributions to the whole of children's lives, and one of the places where we can make the biggest impact is investing in their education. Our church's mission is to grow in Christian faith and action, and this ministry gives our people [the ability] to act on the deep need within our community for children to develop strong reading and comprehension skills."
Published: Tuesday, October 12, 2021