Dallas Bethlehem Center Provides Temporary Home For Warren UMC

COVID-19, winter storm damage forces congregation to find another space
A short 1.5 miles separate Warren UMC and Dallas Bethlehem Center, two longstanding and important entities that positively impact the lives of many in South Dallas.
Started in 1916 as a church plant of St. Paul UMC, Warren UMC has flourished and endured countless challenges over the years, including civil rights issues, population growth and/or decline and economic hardships. But the COVID-19 pandemic and the devastating ice storm from February rendered the Warren UMC sanctuary and church facilities on Malcom X Blvd. unusable and unsafe for in-person worship and fellowship.
Given the close proximity of the two facilities, DBC stepped in to provide the Warren UMC congregation a place to call its temporary home in the heart of their mission field.
Since late September, Sunday morning worship services at Warren UMC have taken place at DBC.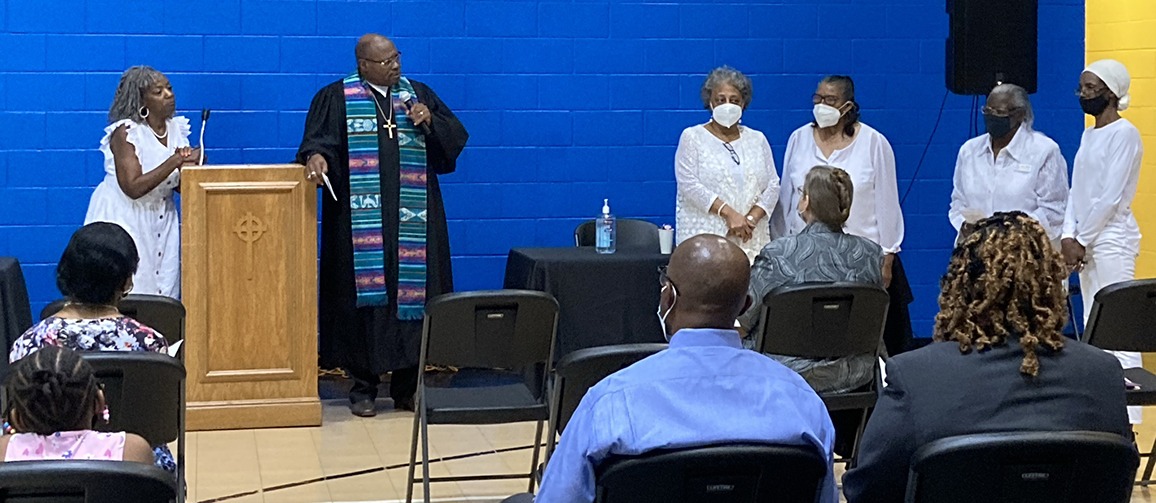 "Dallas Bethlehem Center is fortunate and blessed to have a building that is safe, secure and available on Sunday mornings," said Dr. Fred A. Jones, executive director of Dallas Bethlehem Center.
Dallas Bethlehem Center is a National Mission Institution of The United Methodist Church affiliated with United Methodist Women. It was founded in 1946 and is committed to helping support and positively impact South Dallas families by providing community resources, weekly food distribution, special holiday events and educational programs.
DBC board members echoed Dr. Jones' sentiments about this partnership with Warren UMC.
"This historic alliance allows DBC to continue to be a beacon of hope to all in need in the South Dallas area," DBC board member Sharon Spratt said. "This extension of hope, friendship, love and support by DBC to the Warren UMC community led by Rev. Freddie Orr is important to the South Dallas community, and we are blessed to be able to help."
Published: Wednesday, November 10, 2021