Cultivating Community, Hope, Neighborly Habitats In Burkburnett

FUMC Burkburnett have taken part in native habitat programs and learned about monarchs and bees, including making beeswax lip balm at VBS (right).
Church will take a critical look at the call to connect "neighbor to neighbor and neighbor to nature"
The NTC Center for Missional Outreach has partnered with Cultiv8 Community, a ministry dedicated to connecting neighbors to nature by restoring habitats and preserving creation while also addressing the issues of affordable housing and poverty alleviation.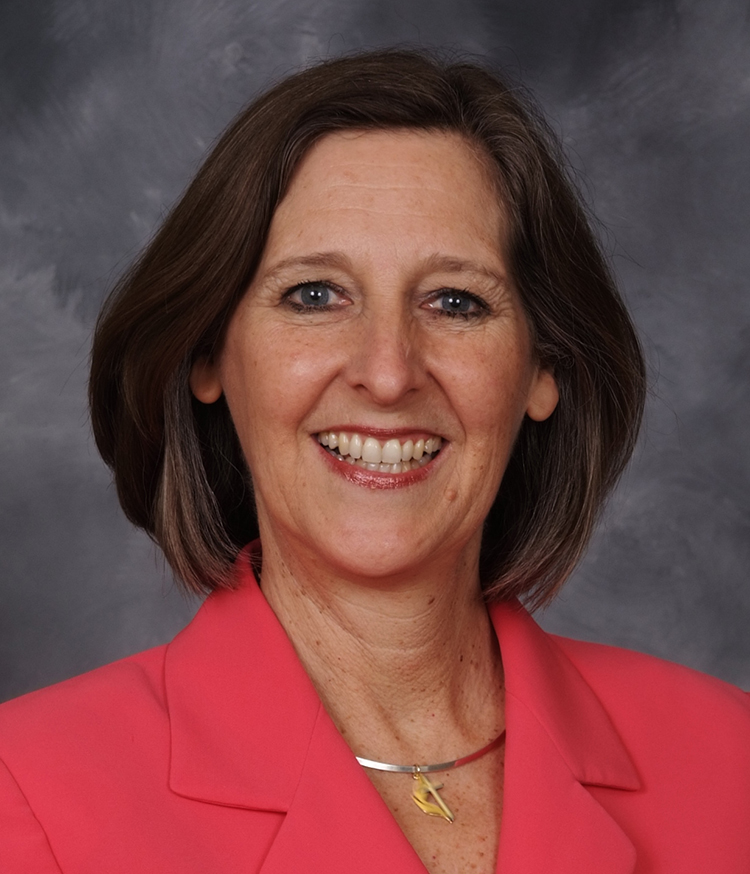 Rev. Liz Talbert, senior pastor at First United Methodist Church Burkburnett, offers a reflection on what partnership with Cultiv8 Community has unearthed and sparked in the local church.
Burkburnett, Texas, is like many other towns in North Texas facing issues relating to poverty, drug abuse, lack of accessible housing and an abundance of children who need to feel God's love. At First UMC Burkburnett, we are partnering with Cultiv8 Community in hopes of making a difference in our rural North Texas area. Like Lamar County, where Cultiv8 is based, we have some familiarity with the banks of the Red River, and boundaries that separate states and separate neighbors!
Cultiv8 Community has eight focus areas that we can use alongside our prayers for the needs of our community. They provide inspiration for our goals to "cultivate our community" and re-present Christ to our mission field. We anticipate taking a critical look at the call to connect "neighbor to neighbor and neighbor to nature!"
In our immediate vicinity and across our town, our church family has become aware of the lack of affordable, accessible housing.
Grace, 70, was baptized and joined the church in January of 2017. She has been a faithful and regular attender of the church's Breakfast on Holy Ground – a casual Sunday worship experience with a hot breakfast and plenty of hospitality. She has no transportation, a fixed income, a harder life and a softer heart than most. She never turns away a friend who needs a place to lay their head, and never fails to invite a friend to church. Like many others in Burkburnett, she needs accessible housing that is pet-friendly with electricity and running water. Grace likes to pay her own way but is greatly restricted in her ability to earn a living wage.
We are also aware of the children in our neighborhood who need a safe and nurturing place to be when not at school.
In the churchyard, we have a playground and two turquoise picnic tables for our children and neighbors – not just those who come for Sunday services, Vacation Bible School or our bi-monthly Logos after-school program but for anyone and everyone. We are the only playground accessible to kids in the neighborhood in the northwest quadrant of Burkburnett. Two elementary-aged brothers and a sister, who use the playground on a regular basis, come to Breakfast on Holy Ground, often bringing friends. They find a vibrant, hospitable and faith-sharing church family and a safe space to play outdoors.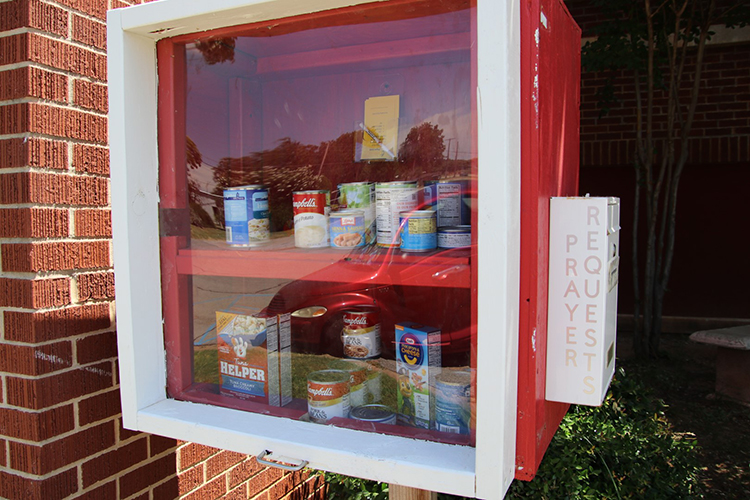 Our community has many neighbors who need the extra support of a church family. We provide a "blessing box" near our church entrance where people leave food that can be prepared or snacks for hungry children. We have attached a prayer box so they can leave their prayer requests. They know that this church cares and prays for their needs. The saying for our blessing box is "Take what you need; leave what you can. Little becomes much in the Good Lord's hands."
First UMC Burkburnett's next steps will focus on coaching and collaborating with Cultiv8 members and "way-makers" in our community. A resurrected and forgiving Jesus said to Peter in John 21:17 "Feed the lambs and tend and feed my sheep." First UMC Burkburnett is blessed and committed to cultivating a fruitful impact in its mission field, feeding the lambs and tending Christ's flock by taking advantage of the training and mentoring offered by Cultiv8 Community.
---
Cultiv8 Community's Focus Areas at work in Burkburnett:
Community Building. We will work with Cultiv8 and our local community leaders to help identify deficits and discover abundance to address the needs in the Burkburnett community and surrounding area.
Environmental Education. We will explore providing access to Nature Day Camps that will help children learn and connect to our amazing world. We hope to help children fall in love with nature and in turn, they will help care for all of God's good creation.
Respite Opportunities. We see the need for opportunities for recreation and respite. Jesus often went away by himself into open spaces to pray. We have a large, open lot that we hope can be cultivated for such activity.
Accessible Housing. We hope to partner with other non-profits in our community to provide accessible housing and advocate with landlords and the city council, as well as pursue new avenues of untapped abundance for those neighbors who have housing needs.
Poverty Awareness. We hope to be a channel for community members to become more aware of what it is like to live in poverty. This will be done by resourcing mentoring programs, providing poverty simulations and providing other educational information/resources related to our specific community.
Habitat Restoration. We want to raise awareness to restore native habitats. We currently raise awareness about habitats for monarchs and bees, enlisting our local Master Naturalists.
Outdoor Life Experiences. We believe that outdoor life experiences create opportunities for learning and community-building. When humans connect with nature, they also connect better with each other. We have a tradition of worshipping outdoors, and we hope to incorporate more opportunities to be outdoors.
Food Security. We support "Grace Ministries," a non-profit supported by the community of Burkburnett and its churches, that provides food and monetary help with an eye toward sustainability. We have volunteered with fresh produce distribution. We would love to provide coaching and resources for small home gardens or raised community gardens in our big lot adjacent to our church.
Published: Tuesday, April 18, 2023