Cultiv8Community Seeks To Restore Habitats, Humanity In North Texas

Said Rev. Rob Spencer: 'It's about getting things right so that people can fully live, so that creation can fully live.'
As Rev. Rob Spencer makes his way through the tall prairie grass to what he calls his "360-degree office" on a cliff overlooking the Red River, it's clear his days are spent a little differently than most pastors in the North Texas Conference. This spring Spencer officially launched Cultiv8Community, a United Methodist extension ministry whose mission centers on "creating life and improving habitat for all creation."
Housed on Graves Farm, roughly 20 miles northwest of Paris in Direct, Texas, Cultiv8Community aims to restore both the land and the human community to our natural state with God. The three areas of focus are poverty alleviation, life-affirming experiences and habitat restoration. Whether Rev. Spencer is hosting second graders from Justiss Elementary School for a day of planting seeds and nature exploration or offering fellow pastors a bit of respite away from the stresses of their ministry responsibilities, he is making use of Graves Farm to help people connect with God and nature.
Said one of the elementary students after a day on the farm, "Y'all made me happy to be alive."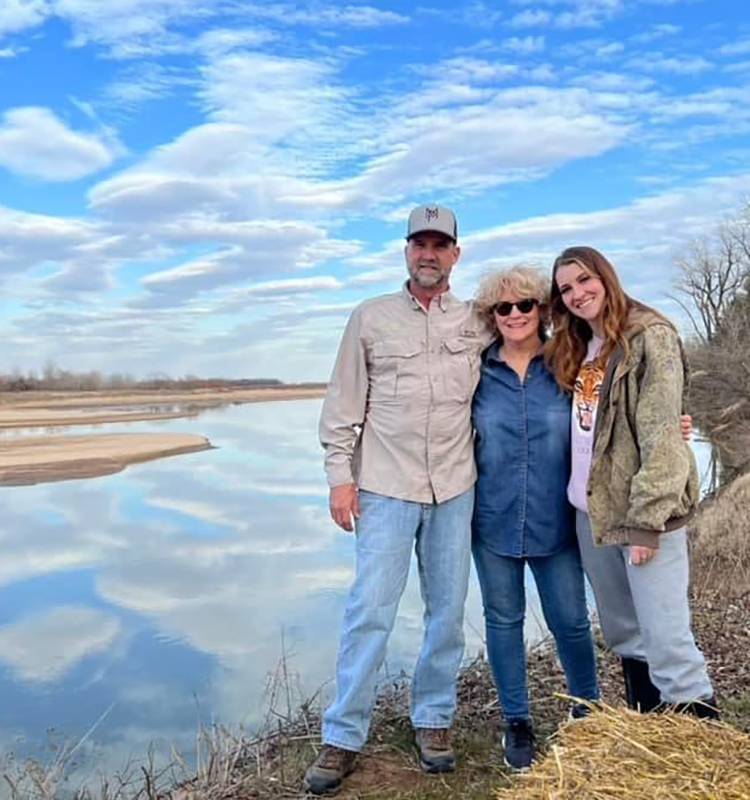 When asked about the name Cultiv8Community, Spencer explained, "There's this understanding of the eighth day of creation when everything was just as God wanted it to be, and it's up to us to work in partnership with God. So, we want to partner with God to make this world what it was actually like on the eighth day."
The work of cultivation also resonated with Spencer as he laid the groundwork for this extension ministry. "Cultivating is another metaphor that we use. With topsoil, the top six inches will hold seeds for up to 100 years. Sometimes to restore native land, we have to go out and cultivate all of that to bring some of those seeds up to where they can find a way to thrive. So what we're doing is also raising up leaders to start looking around and seeing what they can do in each community."
Like the app on his phone that he uses to decipher bird calls and identify different species, Rev. Spencer is a unique blend of things old and new. He is equally at home cultivating native grasses or teaching people how to plant seedlings on the farm as he is taking high-level meetings with change agents throughout North Texas to provide new housing for low-income residents. He credits his upbringing as a missionary kid in Brazil and mentors like Tom Graves and Larry James for helping him be ready to adapt to the needs of the moment.
Spencer notes the difference in his day-to-day routine as he goes about this work with Cultiv8Commuity.
"It has been a real rhythm change but it feels like the right direction to be going and a lot of things are coming together," he said. "I'm very encouraged about what's coming down the pike. All the areas we're focusing on, it's always about the habitat, about getting things right so that people can fully live, so that creation can fully live."
To learn more about Cultiv8Community and how you can get involved email Rev. Rob Spencer.
Published: Wednesday, June 29, 2022