COVID-19 Hasn't Dampened Church's Spirit
First UMC DeSoto has developed creative ways to provide services and engage with its members and community
Thought COVID-19 has brought about many changes in the way we as individuals and society operate, it also has presented an opportunity to reshape how we view ministry.
"The Church is not closed, just the church buildings," Rev. Kevin Strempke said. "And, in the meantime, ministry goes on. First UMC DeSoto is still about the God's ministry in a LOT of ways."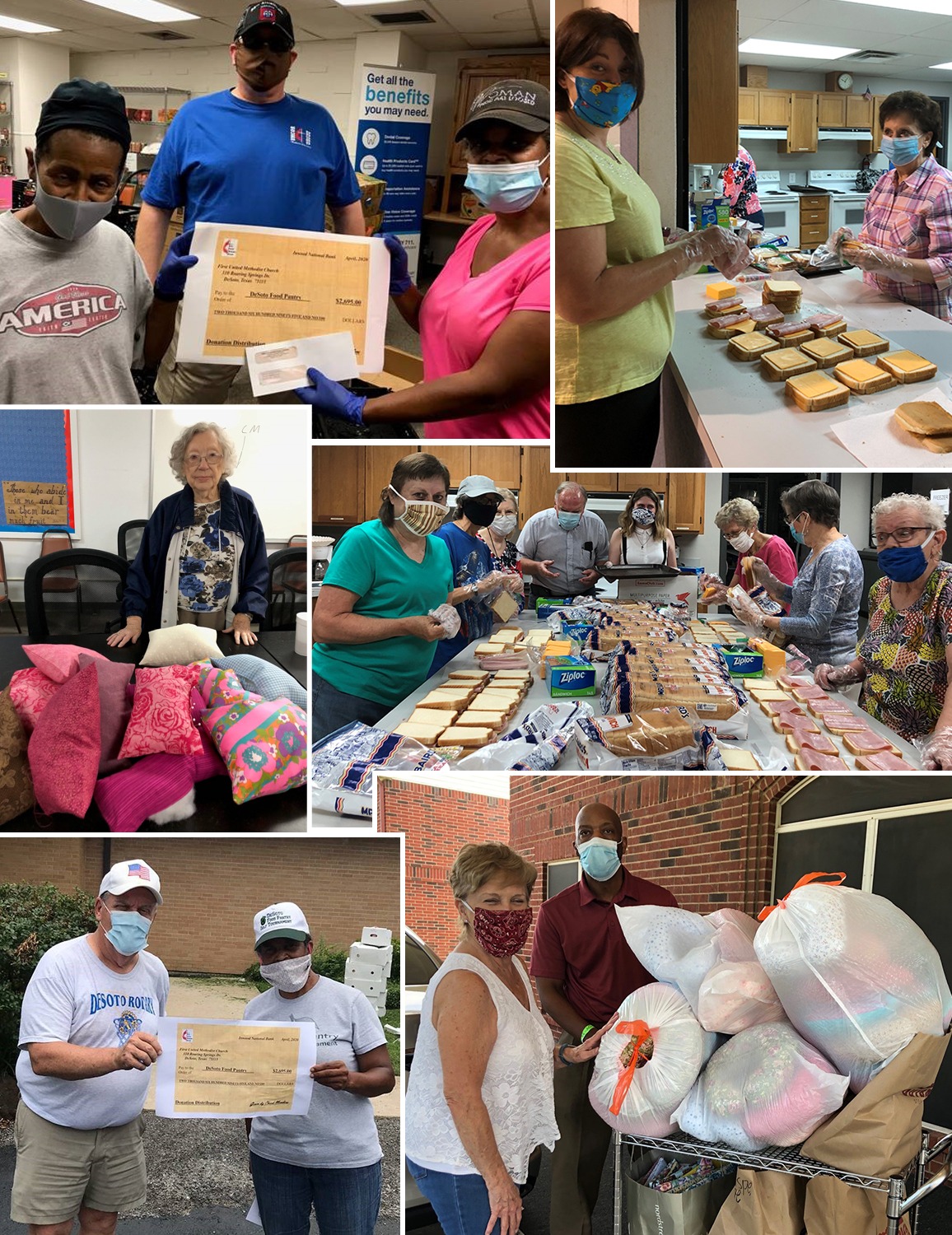 First UMC DeSoto is one of many churches in the North Texas Conference that has developed creative ways to provide services and engage with its members and community. From sending out cards and calling church members to creating new online worship avenues, First UMC DeSoto has made sure the Church's focal point – making disciples of Jesus Christ for the transformation of the world – is not lost despite this global pandemic.
Volunteerism also is a hallmark for the church. That includes making pillows for cancer patients, masks, providing sizeable donations to the DeSoto Food Pantry and meal preparation for Austin Street Center.
How has your church responded creatively during the COVID-19 pandemic? Share your story here or send an email (along with photos) to Matt Jacob, NTCUMC director of communications.
Published: Wednesday, July 22, 2020