Continuing To Church In The Face Of COVID-19
Wesley-Rankin and Church of the Disciple have found fun digital ways to reach out
COVID-19's impact has been wide-ranging on churches and agencies in the North Texas Conference. Depending on a variety of factors, that impact falls somewhere in between minimal (because of limited exposure to the virus) to devastating (based on exposure and the underlying effects that some of our most vulnerable communities face such as evictions, lost jobs and lack of benefits.)
As churches work toward reopening and a return to normalcy, there is great recognition of the need that many face in pivoting from their day-to-day operations and planning for the future. Lingering difficulties remain, but staying committed to the mission of the Church has been essential.
Take a look at how one of our partner agencies and one of our local churches have not only responded to the needs of their communities in the midst of this global pandemic but also have grown because of it.
Wesley-Rankin Community Center
Situated in the heart of West Dallas, the families and senior citizens served by Wesley-Rankin Community Center were among the first and hardest hit by COVID-19. Shelter-in-place protocols were difficult to accept, and Shellie Ross – the center's executive director – estimates that about half of WRCC parents were laid off.
And while the community might not have had first-hand knowledge of people who had contracted the virus in its early stages, Ross said that is not the case now.
"As it got worse, it was difficult for us to say, 'Please don't continue to go to parties, congregate and do community like you do so well,' " she said. "Now, there's this feeling of sickness and loss that has changed life as we know it."
WRCC's impact, though, continues to be widely felt.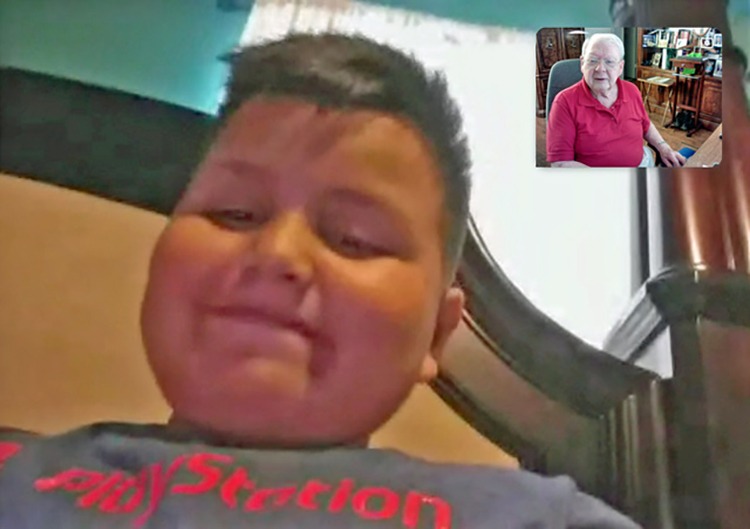 Casa Feliz, a summer program for senior citizens, has thrived. While combating social isolation has been trying for participants, weekly exercise classes continue via Zoom and demonstrations on nutrition – including a smoothie-making class – have ensured that healthy habits remain top-of-mind.
The number of students taking part in Summer Explorers might be down compared to last year – 225 in 2019 vs. 104 in 2020 – but the pivot to a virtual offering has seen positive results. With more than 100 tutors, one-on-one instruction in Zoom breakout rooms is now possible. Sharing technological devices, too, has meant enhanced community-building among the families.
Making all this possible, Ross said, is continually reassessing the needs of the community and how best to meet those needs. WRCC has conducted at least three surveys since March in hopes of deciphering what services are still necessary and how best to meet the community members where they are.
"The only negative we've heard," she quipped, "is please don't send so many text messages."
Church of the Disciple
Rev. Bryant Phelps recently completed his first year as senior pastor at Church of the Disciple. He observed a number of areas early on to which he wanted to make subtle improvements. Then COVID-19 hit and ushered in a hurried implementation phase.
"Some of what we were hoping to do, as far as digital imprint, we weren't expecting to do right away," Rev. Phelps said. "It was a product still in the ideation stage, but we weren't ready to put on the market to consume just yet.
"But you know what? We've discovered that it's worked for us, and I'm proud of the work we've done and the way our folks have responded."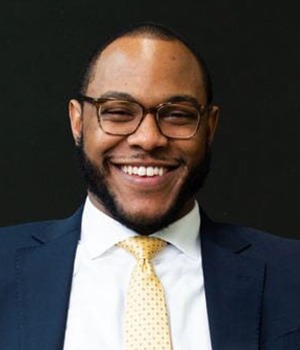 To wit, Rev. Phelps regales about a 93-year-old parishioner who previously wasn't on Facebook but now can't wait to get on that platform and on Zoom as ways to interact with worship.
Stories such as this are abound at Church of the Disciple and throughout DeSoto, a city that's 80 percent African American. That statistic, Rev. Phelps said, is a telling one. The vulnerability of the community he serves – coupled with the saturated market of megachurches within a 5-mile radius – puts an imperative on offering a quality product.
Technological improvements to video equipment, sound quality and social media have enhanced the worship experience at Church of the Disciple – made possible through partnerships and networking.
There's still more to be done, Rev. Phelps said, but he's encouraged by hearing people talk about where the church needs to go from here.
"COVID-19 has thrust everyone into a place we haven't really embraced, this digital sphere of living where everything is virtual," Rev. Phelps said. "Carolyn Ann Knight says it's upon us to preach good sermons because we're in such a digital world that your sermons become canonized.
"What we're seeing now, especially with the response to racism we haven't ever seen, is that people are home and are forced to watch digitally what's going on in the world. That thrust into the digital world has thrusted the Black church – but specifically Black leaders – into a sphere where we have to learn how to enhance that sphere whereby we start canonizing the experiences of our existence for the world to see."
Published: Monday, July 6, 2020