Consider Ways To Assist Schools During COVID-19

Rev. Holly Bandel shares experience with, needs of Dallas ISD campuses
During this time of response to the COVID-19 pandemic, Dallas ISD is working hard to provide virtual learning and food for students. Since the closure of schools, Dallas ISD has distributed packaged meals to our students and is now doing this weekly on Thursdays. As a network of faith communities and public education advocates, we can support Dallas ISD schools through ongoing connection with current school partners and service to support the distribution of food to Dallas ISD students.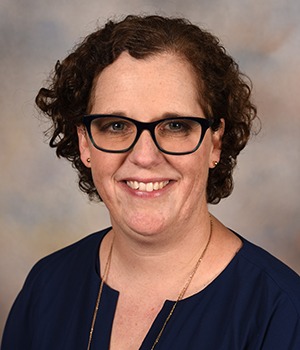 As a mother of two Dallas ISD students, I have been impressed and infinitely grateful to Dallas ISD administrators and teachers who continue to be creative, diligent and compassionate in their educational service. If your faith community has a school partner, I would encourage you to reach out to the school's principal, counselor and community liaison to let them know that you are grateful for their service. This season may also be a good opportunity to reintroduce yourself to these leaders and cultivate relationship around what might be helpful for your faith community to do in response to the needs of the community.
In conversation with Dallas ISD's Volunteer and Partnership Office, we have come to understand the need for a few volunteers to serve at each school that is distributing food on Thursdays. I had the opportunity to serve recently at Dade Middle School and found that social-distancing measures were in place, and it was a very professional environment. I was put on an assembly line to pack food for about 2½ hours. It was good work for those who can stand for long periods and could lift boxes. Employees were handing out the food, and volunteers were in the kitchen packing the food, limiting the risk of exposure to the public.
Below are the details for the needs, and I hope some will consider this opportunity to serve on Thursdays: It may take a day or so for your application to be approved so sign up now.
Thank you for your support and advocacy for Dallas ISD schools. Together, we make long-lasting, transformative partnerships with our community schools
Blessings and peace to you during this time!
How To Volunteer
Volunteers are needed 9:30 a.m. to 1 p.m. Thursdays. If you have not already done so, register as a volunteer. When registering:
Complete the General volunteer application
Select the desired school(s) for which you want to volunteer. Schools needing the most assistance are:

W.H. Atwell Middle School
David W. Carter High School
E.B Comstock Middle School
Justin F. Kimball High School
Franklin D. Roosevelt High School
W.W. Samuell High School
Seagoville Middle School
Boude Storey Middle School
Sunset High School
Sarah Zumwalt Middle School

Complete the online orientation (including e-signature to confirm completion)
An email will be sent confirming your volunteer clearance.
You will be able to sign-up for volunteer opportunities at the selected schools once you have completed your on-line orientation and have been cleared.
To ensure the safety of families, staff and volunteers, we require that all prospective volunteers answer a series of health questions: Health Questions to Answer Prior to Volunteering.
Published: Monday, April 13, 2020