Conference To Address Gender-Based Abuse In Faith Communities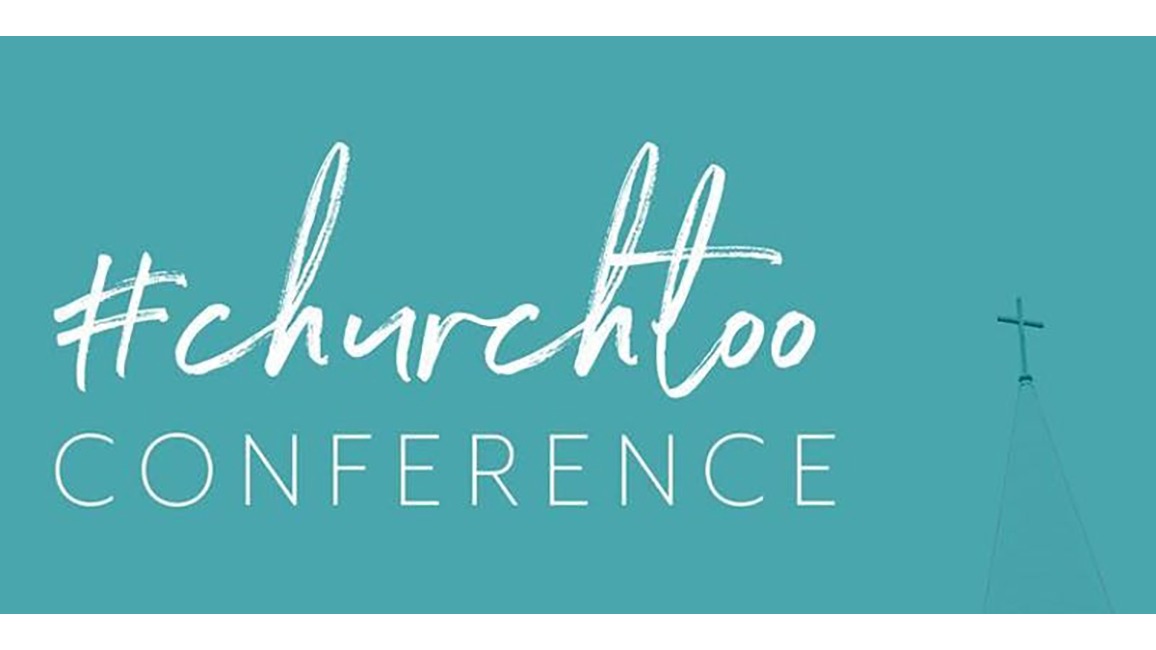 "Creating Survivor-Centered Ministries" is the theme for this year's #ChurchToo conference, scheduled for April 5-6 at the Denton Public Safety Training center.
Haley Feuerbacher, director of the Denton Wesley Foundation, recently sat down with the North Texas Connection to discuss this year's event.
Was there a particular seminal moment/observation that made it necessary in your mind to create #ChurchToo?
Around January 2018, several students, non-student members of area churches like First UMC Denton and First Christian Church, and I gathered for Intersect, a social justice-oriented, robust contextual Bible Study. In every session, we read Scripture with questions of power and oppression, agency, liberation and harm, and contemporary issues in the forefront of our minds and discussions.
We ended every gathering by asking, "And what is God calling us to do about this?" We had just read Judges 19, the story of the concubine woman who was sacrificed and gang-raped and turned away from sanctuary when her master and his host refused to answer the door – out of fear of what would happen to them if they did, and we had discussed how the #MeToo Movement brought to light the fact that this story is being replicated and re-perpetrated in today's society. One of my students, Ash Milam, who is now the Praxis Intern at the Denton Wesley Foundation, said, "Well, you know, it happens in the Church, too."
I replied, "What do we do about it?"
Without missing a beat, Ash said, "We should hold a conference!"
Former Wesley student and current Vanderbilt Divinity School student Lindsay Holifield jumped in and said that she knew two women who had started the hashtag on social media #ChurchToo to bring attention to this very problem. Lindsay reached out to Emily Joy and Hannah Paasch, the originators of this campaign to change the way churches handle sexual assault and abuses of power, and received their permission for us to build on the brave and vital invitation they created for survivors to speak about their experiences with abuse and the church. Ash, Lindsay and several other students and non-student participants of Intersect and supporters of this movement to create survivor-centered faith communities were instrumental in organizing the 1st Annual #ChurchToo Conference last year, and I am blessed by their leadership, wisdom, energy and hope.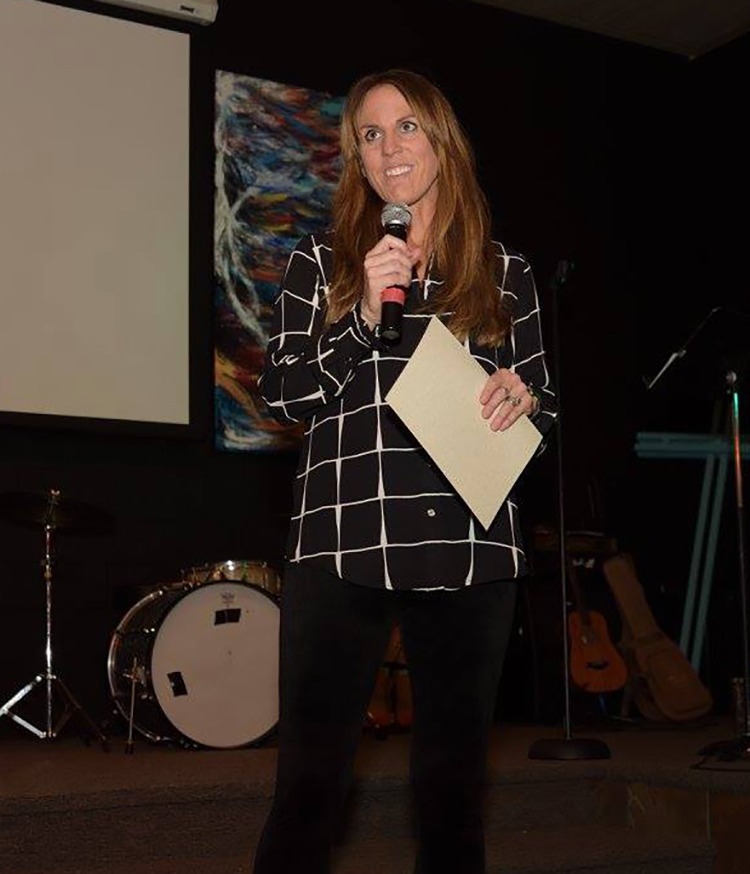 #ChurchToo is in its second year. What was the most important learning from 2018 that you will incorporate in 2019?
I think the most important strands or ideas from last year that will continue to be prominent in this year's #ChurchToo Conference are 1) that God takes a preferential option for survivors, 2) that alternatives are present and possible, and 3) that we need a movement, not a moment, in the words of my friend Lexie Vriend.
When we say that God takes a preferential option for survivors, we are saying that God sides with survivors, that God's grace and love is for survivors first and foremost, and that when we talk about God as love, we have to be talking about a God who responds to God's people's individual, unique needs and cries, which means that love and grace will be contextual. If we want to talk about what God's love and grace looks like for perpetrators, then we need to recognize that this is going to look different than love and grace for survivors; therefore, our call to love all and to be grace-giving people does not have to look like unconditional forgiveness as reconciliation.
The theologian Sarah Moon, a favorite of our former student Lindsay Holifield, says that "When my abuser is welcome at the table, I am not." We feel like the Church frequently tags every conversation about abuse and assault with some reminder about reconciliation and love and grace for the perpetrator, thus eclipsing the harm and pain suffered by survivors and the call to be survivor-centered in our communities. Let's focus on survivors, the innocent, the marginalized, the historically silenced.
We also think that there is often a spirit of acceptance of problematic theologies, practices and manifestations of power and hierarchy in the Church, even when these are patriarchal or oppressive. We sometimes throw up our hands and say, "Well, that's just the way things are!" But what if there are tools and resources and alternatives and possibilities out there that we could embrace that could change the way we see God, the way we employ grace, the way we shape our communities, the way we do Church that would lead us to be survivor-centered in a biblical, faithful, Christ-following way? We're here to offer that.
Finally, we'll be talking about how campaigns and energetic moments to address gender-based violence, abuses of power and sexual assault are not going to change things. Movements are sustained; they ebb and flow, and we need folks who are committed to the hard work of struggling for liberation, equity, peace, and justice, even when it gets hard. We need to meet year after year, to gather together in between the conferences, to preach the lessons that we're learning widely and persist, long after the attention and spiritual highs fade.
What key ideas would you like participants to take away from #ChurchToo?
See above, lol!
Also, I hope they know that God is on their side, that change is possible, and that grace is re-creation – and God's grace flows to us and in us like a spring bursting forth. We can always re-create. There is always hope. Christianity is a verb, and there is a group of people – the #ChurchToo cohort – who is dedicated to embodying this kind of faith.
Finally, I hope they see that power does not have to look like hierarchy, domination, control, "power over", force, etc. Power can look like being with one another, loving, persisting, honoring one another, creating, joining and gathering. How are we talking about God and God's power? What forms of power are we using? What are we encouraging and praising our youth and children for? How can we use a different type of power? Who do we allow to speak, and how are decisions made? All of this makes a difference! This is where change begins.
Why is it imperative to contextualize the #MeToo movement to the church audience?
There are few (if any!) institutions in the world with the resources, infrastructure and power that the Church has. Both playing ignorant and silent about the #MeToo movement as though it isn't happening in our spaces or it doesn't pertain to the work we do AND intentionally voicing and enforcing harmful patriarchal beliefs and practices alike make the Church complicit in all forms of abuse of power.
We cannot be ignorant about the power that the Church has and the history of misusing this power. For people of faith, the Church represents the voice and will of our Ultimate Concern – God. Decisions, messages, images of what power looks like, policies like dress codes and swim attire, who we allow to lead and make decisions, who we believe, who we call sinners and saints, what we say about sex and sexuality – all of this appears to many of us as though it is the voice of God when it comes from the Church. And if God wills it, who are we to argue? And so, in the name of God, victims have been shamed, survivors have been silenced, people have been encouraged to pursue power over others and to perpetrate abuse against those who they believe step out of their ranks or out of order. For churches who think their innocent of these things but haven't had anything to say about the #MeToo Movement, the silence speaks volumes.
But here's the thing: at the same time, the Church has the power to change the world for the better, to be the body of Christ! We've done it before; we do it all the time. What if we all got behind this change and said we were going to follow Christ into being survivor-centered? People come to us for sanctuary; what if we actually offered sanctuary, intentionally, wisely, lovingly, to survivors? We've outsourced the voice of justice to non-sectarian entities for too long when the greatest advocate for survivors, liberation of the oppressed, justice and care for the innocent and vulnerable was the Originator of the movement we call Christianity, Jesus the Christ Himself. It's time for churches to be on the forefront of social justice movements in a visible, sustained, and meaningful way.
Finally, we as church goers and church leaders need to have a plan in place as to how we are going to be survivor-centered. It's not enough to simply know that this is where God is and what God wills for us and to say that we side with survivors. I've been teaching Women's and Gender Studies, as well as Social Movements, at the university-level for years and have written curriculum about gender-based violence for college athletes. I had preached sermons on this and worked out a theology of contextual grace that privileged survivors and created conditions for forgiveness and reconciliation with perpetrators, on survivors' terms. But I myself didn't have a plan for what to do if perpetrations happened in my space. I think I just assumed it wouldn't happen or that I would know without a shadow of a doubt what to do. When I was in a position to decide what to do when someone I cared about harmed someone else, I looked for guidance and resources for practical protocol - and found nothing helpful. I am grateful to wise advisers that I sought out, some of whom are going to be presenting at the conference, who walked with me through this, but because I was unprepared, I created more harm than was already done by the devastating perpetration itself. I know what to do now, and I have systems in place to deal with violations of our values and honor code in the future, but I don't want anyone else to go through what I and my community did. I want visible policies in place in our churches.
Is there a particular audience you feel would be important to be represented at this conference?
We are intentionally and openly affirming of the LGBTQ+ community and of historically marginalized communities, so people who are looking for a space that is mindful and acknowledging of intersectionality might find the #ChurchToo Conference to be a particularly empowering and healing event. We're wanting to be a space that is safe enough for survivors to feel brave and are building our conference with survivors at the forefront, but this will also be an excellent conference for church leaders and laypeople to attend to develop strategies for being intentionally survivor-centered in the way they do their ministry. We'll have some strong theological presentations, as well as presentations from mental health professionals on psychology and intersectionality, and a panel that will give practical ideas for creating survivor-centered spaces. On the whole, we're trying to connect through the #ChurchToo Conference with people of faith who are looking for a movement, for a cohort, that is deeply faithful and openly progressive to join with to create justice for survivors and faith communities that work to eradicate abuses of power.
Published: Wednesday, March 27, 2019