Clergy Parents' Condo Complex Burns to Ground

Firefighters whisk the parents of Vic Casad and Kenny Dickson to safety, and DeDe Casad tells what it was like
Imagine sitting at a breakfast table plotting out plans for a routine weekend when you get a worrisome text. Or thinking your phone alarm is buzzing in the pre-dawn hours to wake your spouse for a half-marathon — only it's a stranger calling with frightening news.
That's what happened last month for two North Texas clergy — East District Superintendent Vic Casad and Christ UMC Farmers Branch Pastor Kenny Dickson when their parents' condo complex burned to the ground.
The seven-alarm fire at the Preston Place condos began just before midnight March 3, 2017, burning through the night and killing Jacqueline McDonald, 89. Had it not been for the fast work of Dallas firefighters, both clergymen are convinced, the loss of life would have been far worse. The cause of the fire remains unknown.
DeDe Casad, 88, said when the firefighters banged on her door, they whisked her right out when she answered. "They wouldn't let me get house shoes or a robe or anything," said the director of Older Adult ministry at University Park UMC.
Kenneth and Mary Jane Dickson, both 82, were fast asleep in their bedroom when firefighters kicked down the door. Mary Jane, who happened to have worn her iWatch to bed, picked up her purse as she and Kenneth, retired senior associate pastor at Highland Park UMC, were hustled out. As with DeDe, there was no time to get shoes, robes or other possessions.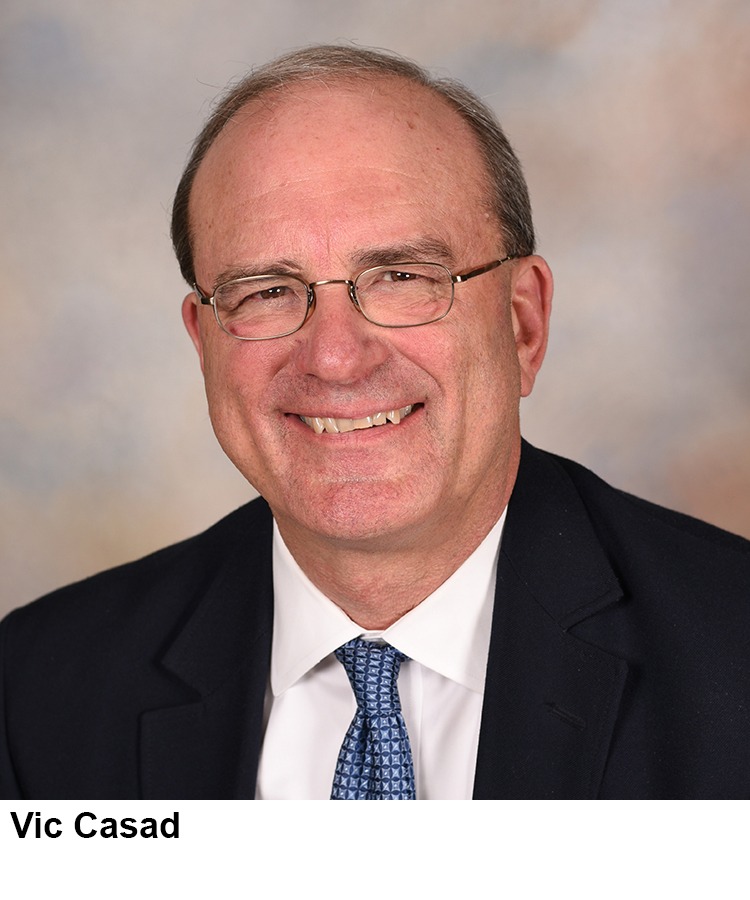 "You look and see the flames, and the reality is there," DeDe said. Two hundred firefighters responded to the blaze, she said. It displaced about 100 residents, most of them elderly and several of them members of Highland Park or University Park UMCs.
They lost all their belongings. Even their cars burned.
The flames were able to spread easily because of the common attic, Pastor Dickson said. The fire followed the rectangular shape of the three-story complex, traveling from condo to condo.
During the night, Pastor Dickson heard the iPhone buzz, at first thinking it was the alarm set for his wife, who planned to run a half-marathon in Paris that day. When he realized it was a phone call, he answered to a voice of a stranger telling him that his parents were all right but were watching their residence burn. The caller, the daughter of another resident, had found his phone number on the iWatch.
Rev. Casad and his wife, Mary Brooke, were at the breakfast table planning a trip from Bogata to Wichita Falls. He grabbed his iPhone to map out the route when it dinged and he saw a Facebook message from Pastor Dickson: "I hope your mom is doing OK. My parents said they saw her after the fire and that she was staying with someone."
As he wrote in his East District column, Rev. Casad first thought Pastor Dickson had accidentally sent the message to the wrong person. Then the thought struck: "What if he didn't?"
He called his mom, whose phone was left behind and destroyed, so there was no answer. It turned out she had been at his sister's house since 3 a.m.
DeDe Casad is a "formidable personality," who has been widowed twice, beat cancer twice, started businesses and run for Congress, her son says. Definitely a survivor.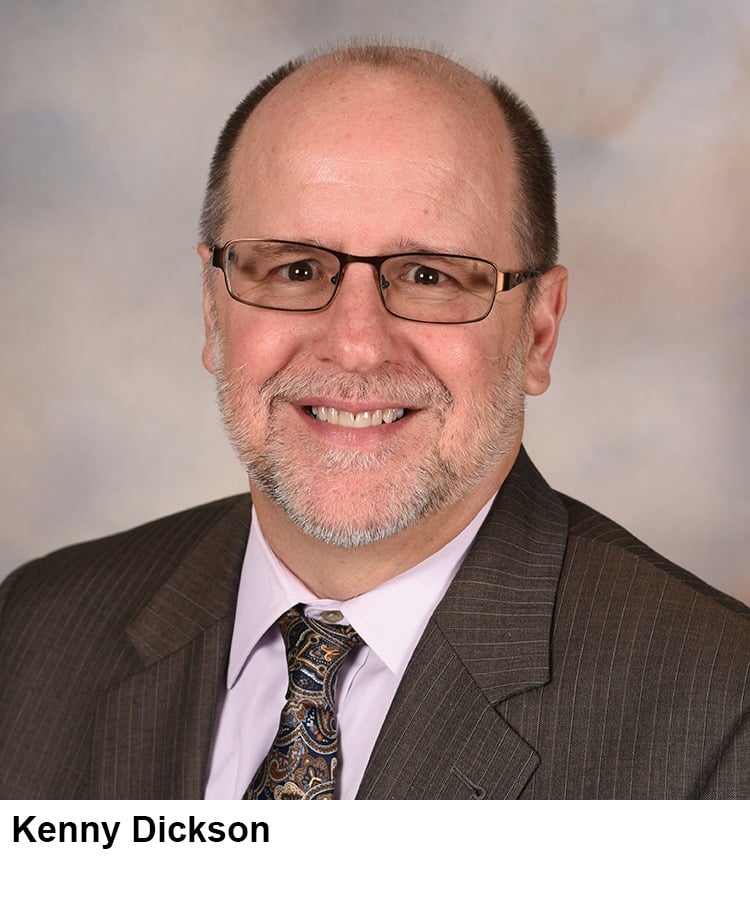 She is also a writer, with two doctoral dissertations and 20 books to her credit. So it's no surprise of all the things she lost, "I miss mostly my manuscripts — my computer melted."
"You rely on your friends and your family and your faith," she said. "You don't have much choice … I'm fine."
She stayed three weeks in a hotel and recently moved into an apartment, starting over with everything new.
The elder Dicksons and several others from the condos also moved into that apartment complex, and former neighbors from throughout the 60-unit property that burned are trying to keep up a sense of community, Pastor Dickson said.
For the couple, the biggest material loss were items from Kenneth's 42 years at Highland Park UMC.
When the church remodeled in 1971, they got one of the chandeliers that was removed. They had two wrought-iron Highland Park Methodist Church signs from before the "United" was added to the denomination name in 1968. Perhaps most precious, they had the preacher's seat used from the church's start in 1926 until 1971.
For now, they are taking some time to regather themselves on a Mississippi beach with their daughter, Dorothy, also an ordained minister.
Meanwhile, the ruins of the condos are yet to be razed. The three stories, balconies and all, collapsed, and it is too dangerous for the former occupants to go through the rubble. When the time comes for demolition, they hope maybe some items might be salvaged for them.
"If you would have told me that this was going to happen," Pastor Dickson said of his parents, "they're doing better than I would have thought.
"You get reminded of what's truly important."
Published: Tuesday, April 4, 2017