Clergy couple muse on marriage, music and ministry
As Eric and Laura Rothe retire, they look back on highlights and ahead to what's next
Revs. Eric and Laura Rothe began their ministry careers together and now are retiring together. In between, there's been music, moves, Cowboy Church and a passion for the Irish.
They met while both were music composition majors at North Texas State University (now the University of North Texas). They married in 1984 while serving as music ministers at Genesis UMC in Fort Worth. While they served as diaconal ministers at White Rock UMC in Dallas, son William entered their lives.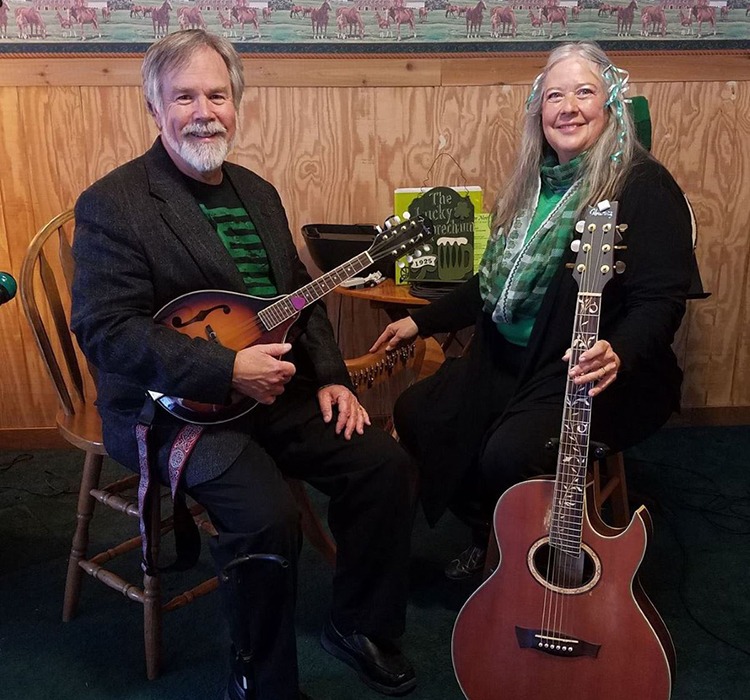 Eventually, Eric became an elder and Laura a deacon — in fact, she was in the first class of deacons. "I've been a deacon since there have been deacons," she said.
His appointments took him to Spring Valley UMC in Dallas, First UMC Jacksboro, Lakewood in Dallas, Whitewright/Marvin and Quinlan. She was the first full-time music minister at First UMC Coppell, overseeing multiple choirs, and also served at Munger Place, Cochran Chapel and First UMC Terrell.
After the Christmas that they had five services at each of their churches, she scaled back to part time and often found roles where Eric was appointed.
At two of his churches, the music directors became ill and she stepped into that position. In others, she created successful programs for children, including a community children's choir in Jacksboro and a Lakewood after-school program helping teach English to children who spoke only Spanish at home.
"They were so smart — they just became little scholars right in front of you," Laura said.
In Quinlan, they added a Cowboy Church service to the two regular Sunday services. "It was a high point, very meaningful," said Eric, who called it perhaps the most innovative ministry of his career.
One of their most life-changing events took place while Eric was at Spring Valley. Rev. Ray Hennigh, then the senior pastor, organized a Wesley tour of the British Isles. That's when Eric and Laura fell in love with Ireland, its people and its music.
They were struck by the segregation of Catholics and Protestants in Northern Ireland. Curbs marked neighborhoods as Catholic or Protestant, and schools, hospitals, ambulances and taxis operated separately. A wall divided the Protestant part of town from the Catholic. But a Methodist church stood within the wall, and people could enter on one side and exit on the other, Eric said.
That inspired the Rothes to get involved as hosts in the Children's Friendship Project, a peace initiative pairing Catholic and Protestant teenagers for a stay at U.S. homes. Today, Eric keeps up with many of the teens who stayed with the Rothes.
Their trips to Ireland also reverberated in their music. They have performed as the duo Celtic or Not, playing at churches, nursing homes, restaurants and pubs. Eric even did a Celtic Spirituality Bible study at a pub when they were at Lakewood.
As for what's next, Eric has earned a master's degree in counseling and plans to specialize in substance addictions.
And Laura is eager to get out in their fifth-wheel trailer. "I found it the week Eric decided to retire. . . . I said, 'Eric, this is ours!'"
Published: Tuesday, May 1, 2018