Churches Bring Light To Those In Dark After Storms

Three North Texas Churches Open Doors to Those Without Power
On June 9, a fast-moving storm raced through North Texas producing wind with speeds between 60-80 mph. It left in its wake uprooted trees, broken tree limbs and debris. The storm caused power outages for 350,000 customers according to ONCOR. It took the electric company several days to restore power to all areas.
Hamilton Park UMC was without power on Monday and parts of Tuesday. They lost a tree, had water in the church and debris everywhere.
Even with their own struggles, as soon as power was restored Hamilton Park opened their doors to the community. They provided a hot meal for two nights to more than 100 people. One Dalworth representative, onsite to repair water damage, heard about what the church was doing and donated a meal the first night.
"We recognized a need for hot meals and just took action," said Art Mosely, Administrative Assistant to the Senior Pastor Sheron Patterson.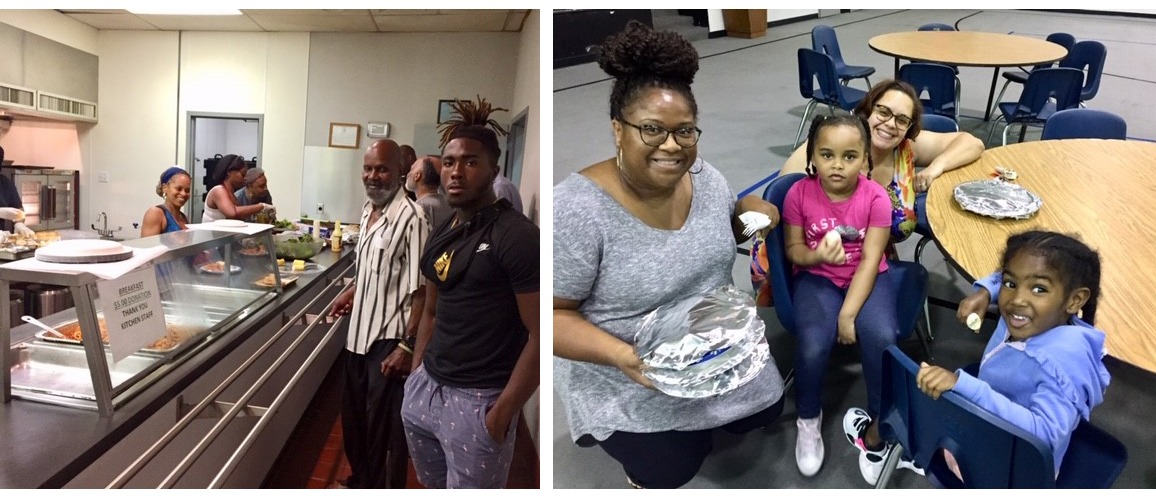 Hamilton Park partnered with Transformance USA/Service of Hope, a non-profit, to provide perishable and non-perishable food to help restock people's refrigerators and pantries. The local Raising Cane's donated meals for approximately 30 volunteers.
"We saw the church being the church," recalled Kathy Griffith, Director of Children and Youth Ministry.
Ridgewood Park UMC was without power until mid-morning Monday. Once their power was restored, staff and members posted on social media sites like NextDoor and Facebook that their doors were open to the community. People could come in to charge electronics and access the internet.
Several who work from home made use of the resources. Some brought in children who needed a cool place to play. Others used the church to store perishable food items in the refrigerators and freezers. One man needed to recharge his portable breathing machine.
"As they patiently waited for their batteries to recharge, we helped them pass the time through fellowship, conversation and contagious smiles," said Rev. Bill Eason, pastor of Ridgewood Park.

St. Luke "Community" UMC provided another place of refuge from the heat during the week. The church opened their doors in the evenings to allow people to recharge both themselves and their devices. For parents who needed a break, they offered childcare.
Has your church been damaged in the storms or reached out to help others? Let us know by sending an email to [email protected].

Published: Tuesday, June 18, 2019