Celebrate Native American Heritage Month with Dallas Indian UMC

Local church long on tradition, heritage and diversity
Some trivia for us all: did you know there's a church within the confines of the North Texas Conference that isn't a member of the conference?
November is Native American Heritage Month, and one United Methodist church – Dallas Indian UMC, located in the middle of Oak Cliff – is a member of the Oklahoma Indian Missionary Conference. Dallas Indian UMC was formed in the 1950s when Native Americans relocated as part of the Indian Relocation Act. The church settled in its current location in 1967.
More than 13 different tribes are represented in the congregation, which holds two worship services on Sundays along with mid-week activities on Wednesdays. Rev. J.B. Jackson said of the church: "I love being in ministry with Dallas Indian Mission. There is a unique community of diversity here."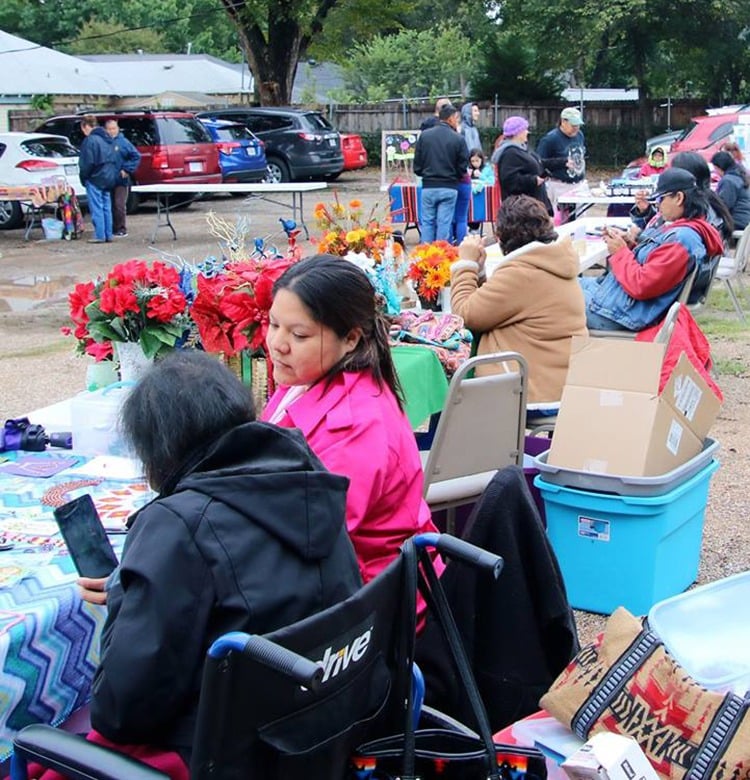 To help preserve their heritage, traditional and tribal hymns are sung during worship. Languages such as Choctaw, Comanche and Kiowa often can be heard on Sunday.
Community and heritage are important to the church. Meals serve both as fundraisers and community events. Even though this community is tight-knit, all are welcomed as a friend.
Annually, the church's United Methodist Women chapter hosts an arts-and-crafts fair featuring Native American handmade crafted items, fry bread and stew. Individuals from the church educate others about their tribal heritage through demonstrations and pow wows around the Metroplex.
The church has a long tradition of helping the Native American community in North Texas – starting dental clinics, health services centers and nutritional programs for children. Current ministries include a deaf ministry, a community food pantry, Silver Feathers bible study for seniors and a youth mentor program: Soar Beyond Youth Mentor Group.
Published: Wednesday, November 14, 2018