Casad witnessed Methodist history in 1968
As a 12-year-old, she watched her father take part in the merger with the United Brethren Church in Dallas
Mary Brooke Casad provides her first-person account of the historical Uniting Conference that took place in Dallas on April 23, 1968.
My parents, Ben and Nancy Oliphint, brought me with them for the first few days of the Uniting Conference in Dallas in April 1968. My father was leading the Louisiana delegation and was pastor of First Methodist Church Alexandria, my mother's home church. I was 12 years old and looking forward to missing a few days of my seventh-grade classes to attend the conference.
We stayed at the Adolphus Hotel, and my sightseeing was limited to the downtown area, which was very different than it is today. My favorite restaurant was the Ports O'Call, atop the Southland Life building. I believe that was the first skyscraper I ever visited, and I still remember sitting at a table by the window with an amazing view of the city.
The first event we attended was the Bishop's Reception at the downtown Sheraton Hotel. I remember when we entered the ballroom, my father noted that a musical group was playing and then attempted to embarrass me by dancing around. After pleading with my dad to stop dancing, I paused to listen to the group for a few minutes. Years later, I would learn that the guitarist for the group, the New Generation Singers, was none other than my future husband, Vic Casad, who was then 17 and about to graduate from high school. Fortunately, we met nine years later!
I also remember attending a special worship service at First Methodist Church Dallas. This was significant because five years later, my father became the senior pastor of this church. It's also the church where Vic and I were married in 1977. His father, Gordon Casad, also served as pastor.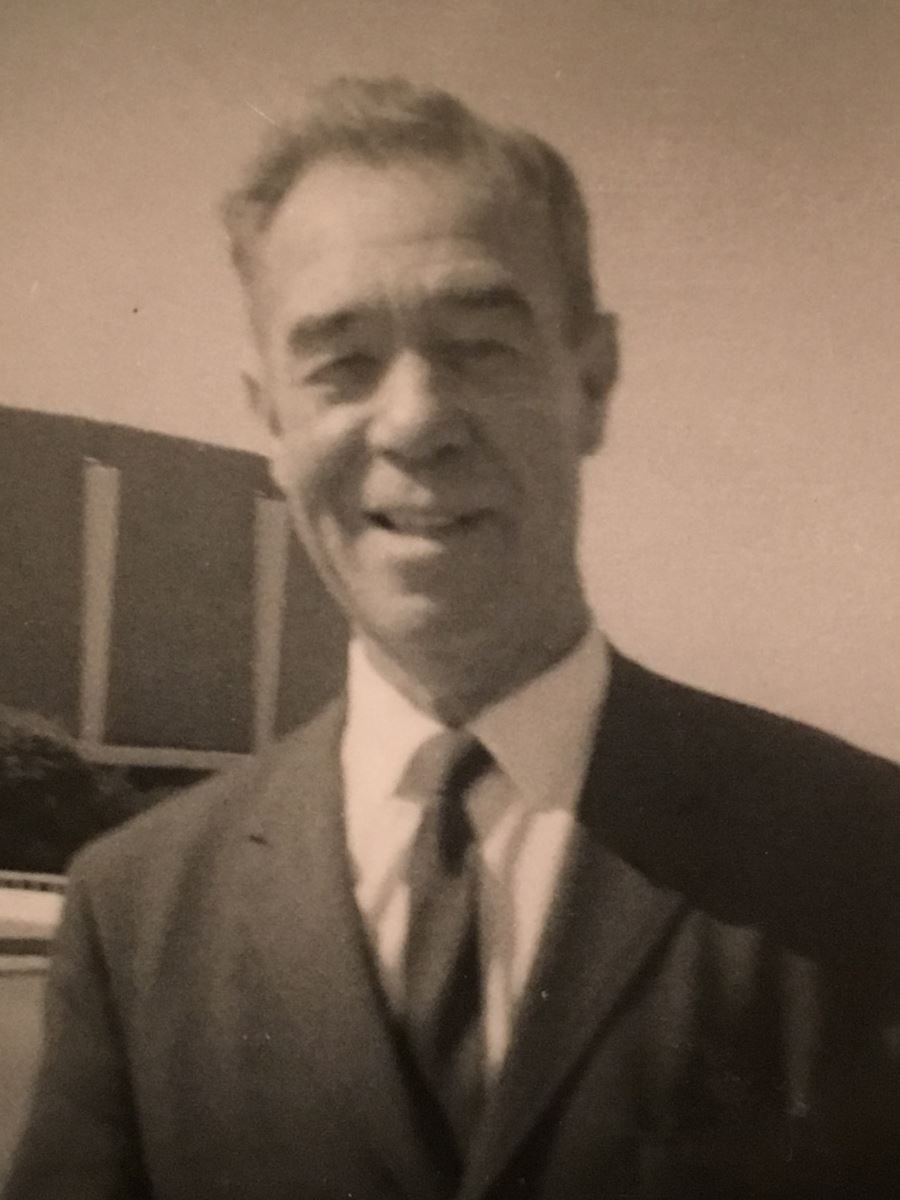 At the Uniting Conference, my mother and I sat in the balcony of the Dallas Memorial Auditorium for several of the sessions, and I was able to locate my father on the floor amid the other delegates. One day as we were walking to the auditorium, my mother pointed out Bishop Gerald Kennedy walking in front of us. He was the bishop of the Los Angeles area; his picture appeared on Timemagazine in 1964. I asked if I might take his picture, and he graciously agreed. I still have the picture! (He also wrote the hymn "God of Love and God of Power," #578, The United Methodist Hymnal.)
I do remember the uniting service and the feeling that I was a part of something very historic and significant, and something new and exciting that would shape our future.
Since I needed to be back in school and my mother had three small sons to care for, we returned home the day after the uniting service, leaving my father behind for the duration of the conference. But for the past 50 years, I've thought back to that very special time and the way it impacted my life.
First, it gave me a global view of the church and helped me understand more about our polity. It created a longing to be a part of it all — and I have been, attending six General Conferences as a delegate and serving as executive secretary of The Connectional Table.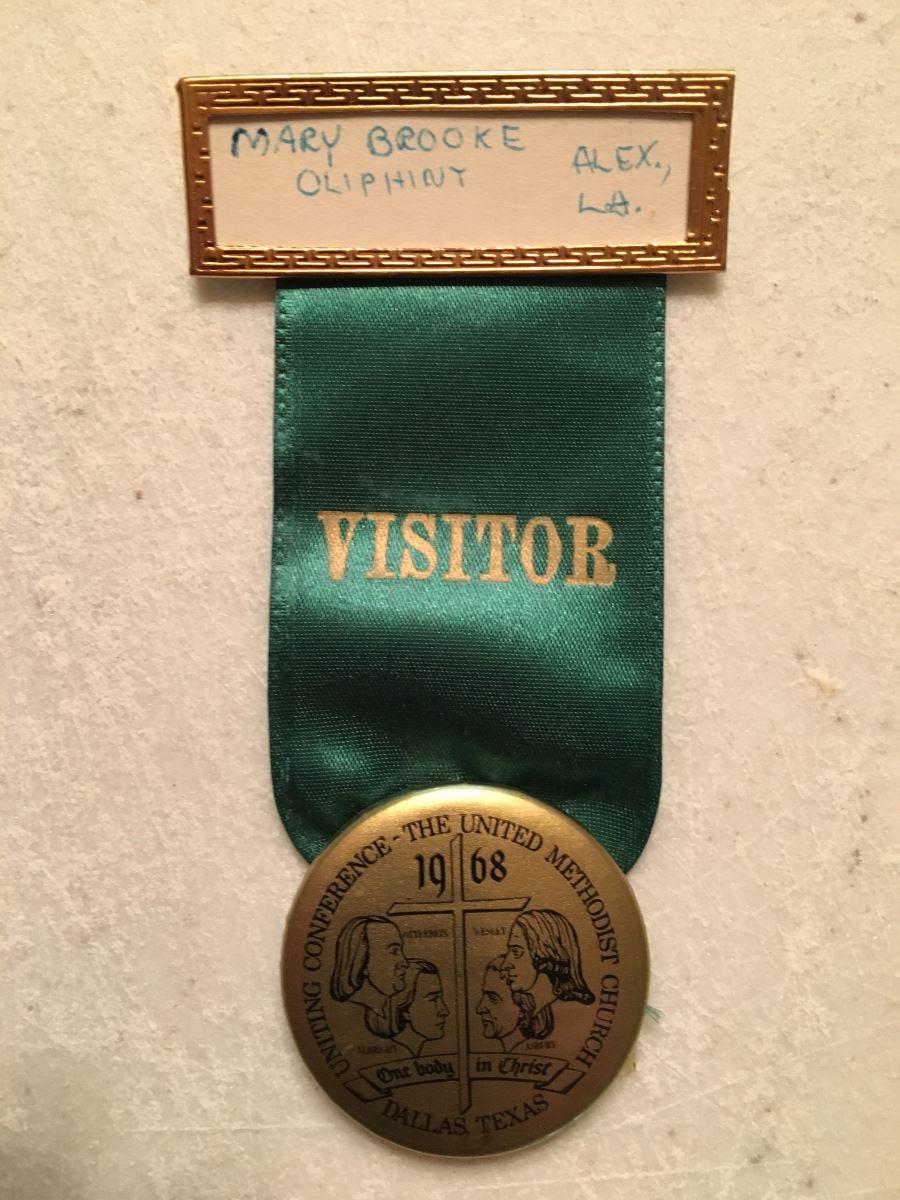 Second, it gave me a vision of church unity. The Uniting Conference was about segments of Christ's church coming together in common mission and ministry. Perhaps most significant for my father and what he had worked for in the civil rights movement in Louisiana, it was the joining of conferences that had been racially separated. (I also remember attending the 1970 unification service in Louisiana where the Louisiana A and B conferences joined as one).
Third, it furthered my appreciation of our church's unique identity and tradition. A new hymnal had been issued in 1966. In 1989, the first hymnal of The United Methodist Church was published. I served on that Hymnal Revision Committee, and I believe my service there was strengthened by having attended the Uniting Conference.
Fourth, it was an introduction to the North Texas area, where I've lived most of my life, a place I call home. I'm a Southern Methodist Universitygraduate, I met my husband at First United Methodist Dallas, and the North Texas Conference has been my church home, affording me the opportunity to be a ministry partner with my husband in several churches and the East District, and to serve in many different capacities, including Mission Director.
Much has been written about the historical significance of the Uniting Conference. As I look back over 50 years, I also see the personal significance the Uniting Conference had for my life. I celebrate this 50th anniversary and pray God's continued guidance and blessing on our beloved United Methodist Church.
Published: Wednesday, April 18, 2018