Bridwell Acquires World Methodist Council Museum Collections

Historical items make up one of the world's largest groupings related to Methodism founder John Wesley
Bridwell Library (Perkins School of Theology and SMU Libraries) at Southern Methodist University has been named the recipient of the collections of the recently closed World Methodist Council Museum in Lake Junaluska, N.C. The announcement was made by the World Methodist Council (WMC) Archival Committee on April 1. The entire collection will be transferred to Bridwell Library by May 15.
"I am relieved and excited that the collection will remain intact and under the care of the Bridwell Library," said Robert Williams, Retired General Secretary of the United Methodist Church General Commission on Archives and History, who assisted with the deaccessioning of the museum. "All who care about this collection can be confident that its future impact for faithful ministry in the Wesleyan tradition is assured."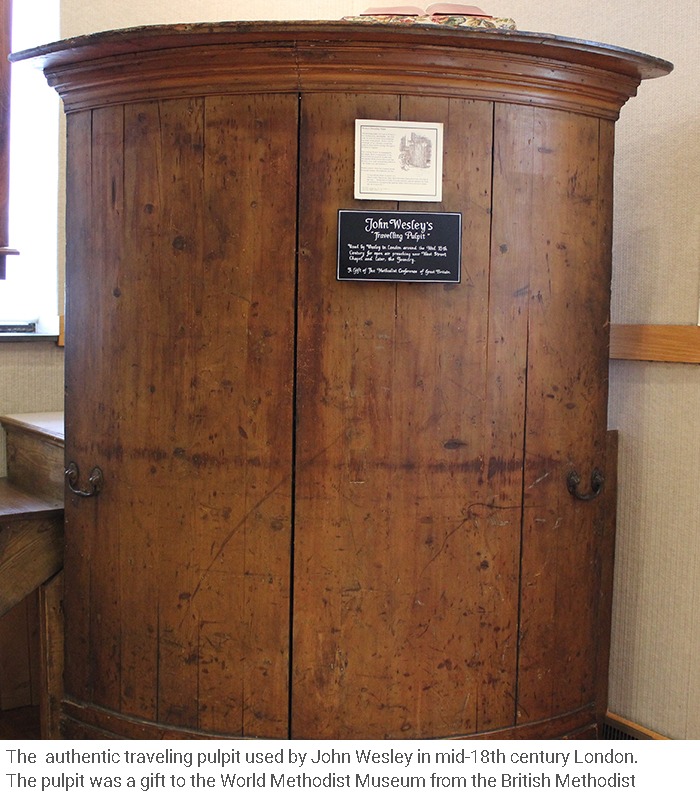 The World Methodist Museum was founded in 1956 and closed in early 2021. The Museum holds one of the world's largest collections of historical items related to John Wesley, founder of Methodism. The WMC, established in 1881, is a global consortium of Methodism that includes dozens of Methodist denominations from Cuba to Korea, Mexico to Bangladesh, and everywhere in between.
After reviewing several proposals, the Archival Committee chose Bridwell Library, based on Bridwell's ability to preserve, curate and display materials comprehensively and to engage a broad public. Bridwell's long history with Methodist collections, along with its staff expertise, spatial availability, museum-grade exhibition halls and advanced secured and climate-controlled facilities made it the ideal candidate for the collections. Its location in a large metropolitan area with interest in Methodist and Wesleyan history will also afford Bridwell, and the greater SMU community, the ability to connect more broadly with the church at large and other communities in the Southwest.
"We are honored to be chosen as the recipient of the collections and will continue to oversee and curate these items with the highest quality and standards," said Anthony J. Elia, Director of Bridwell Library. "The long history of the World Methodist Museum and its collections is distinctly vital to the church, and it is important to maintain that historical continuity. In this stewardship, we are also committed to expanding public engagement in a major U.S. city like Dallas with as broad a public as possible that reflects the global nature and endeavors of the worldwide church."
Dean Craig Hill, Dean of Perkins School of Theology, says the acquisition will enhance Bridwell's standing as a global center for students of Wesley and the world Methodist traditions.
"We appreciate the great trust that the Museum has placed in us by giving the collection to Bridwell Library," he said. "Wesley Studies has always been a strong point of Perkins, and this gift creates new and undreamed-of prospects for its future."
Ted A. Campbell, Professor of Church History at Perkins, concurred.
"This remarkable acquisition brings a treasure trove of Methodist-related historical documents, books and artifacts to Bridwell Library," he said. "It brings more than 50 original manuscript letters of John Wesley, establishing Bridwell as one of the two preeminent centers in the world holding John Wesley's hand-written letters. It brings a traveling pulpit used by John Wesley himself. It brings treasures from Methodism throughout the globe, and artifacts that illustrate Methodism on the ground and with ordinary folks: portraits, hymnals, ceramics and other artifacts."
"This is a historic undertaking that will allow many more people to utilize the collection in a new way," said Bishop Ivan Abrahams, CEO of the World Methodist Council. "We are very pleased and feel this is a great moment for Methodism."
Published: Wednesday, April 14, 2021