Bridging the Cultural Divide Through Music
Credo Choir's latest international trip brought the North Texas group to Vietnam
Dr. Jonathan Palant of Kessler Park UMC has gone the distance in his mission of music — including Cuba, Carnegie Hall in New York City and now Vietnam.
Dr. Palant is the force behind the Credo Choir, an ecumenical, mission-based group that has traveled the globe, and the Dallas Street Choir, whose members have struggled with homelessness.
"The whole point is to bring our music and share cultural experiences to learn about others," he said. Credo means "I believe" in Latin.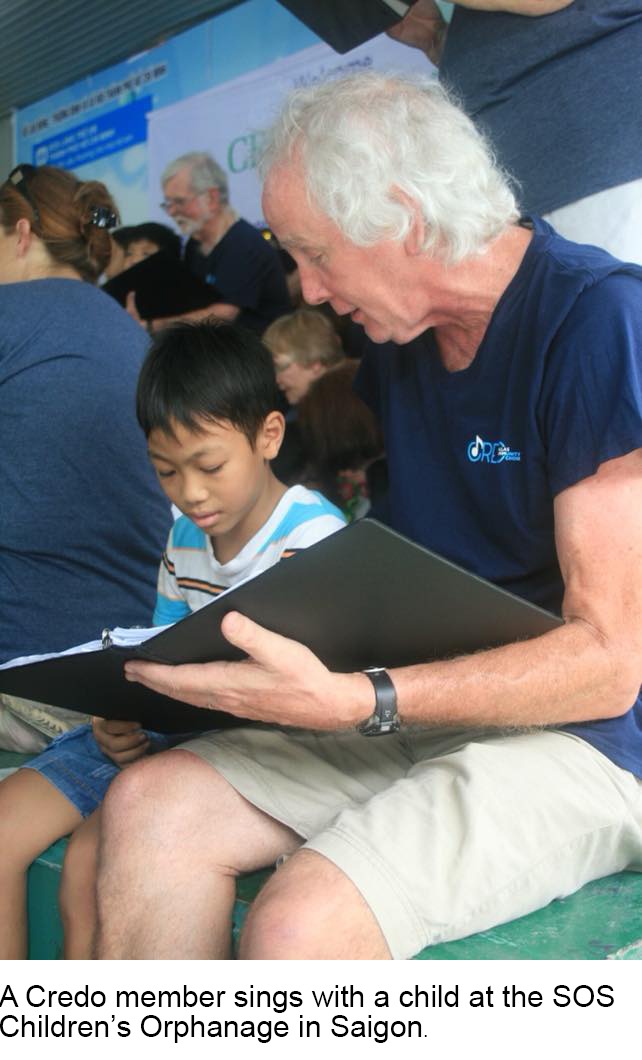 That applies to the Credo Choir's trip last month to Vietnam, which included performing with the Saigon Opera House, two children's choirs in Hanoi and with children at an orphanage in Saigon.
"With all of these collaborations, walls are torn down, bridges are built, we see each other in new ways," Dr. Palant said. "Through music we become one. To think 50 years ago what was going on in the world and now be making music together, and in Vietnam no less."
Of the 100-plus Credo members, 73 made the journey. Two of them, including Dr. Palant's father-in-law, played military roles in the Vietnam War, although not on the ground.
Many Americans might think that the war would be front and center in the minds of the Vietnamese. But the Credo Choir members did not find that so, Dr. Palant said.
"Nearly 70 percent of Vietnamese were not alive when what they call the American War took place," Dr. Palant said. "While people know about the war, it is not in public consciousness."
An example: Saigon was officially renamed Ho Chi Minh City in 1976, but people commonly refer to it by the old name.
For him, the most moving part of the tour, which also included Cambodia, was the appearance at the SOS Children's Village. There, the members sang side by side with the children, ages 5 to 15.
Back home, Credo performs a Christmastime concert and a spring concert as well as doing community mission projects. Formed in 2012, the choir has made a major trip each year, including Cuba that first summer. Members visited a school, performed at a nursing home and sang with local choirs.
In December, members joined with the Dallas Street Choir in a performance at Carnegie Hall.
Dr. Palant said he got the idea while musing over whether the New York venue had ever hosted a choir of people who had experienced homelessness.
"So I said we're going to be the first! It took a lot of effort … but it was an amazing, amazing adventure," he said.
Besides Vietnam and Cuba, Credo has been to Latvia, Estonia, Finland, Iceland and Australia. Next up: a 2019 tour of Portugal, Morocco and Marrakech.
Published: Tuesday, July 10, 2018