Bishop Ruben Saenz, Jr. To Serve As Next Bishop Of NTC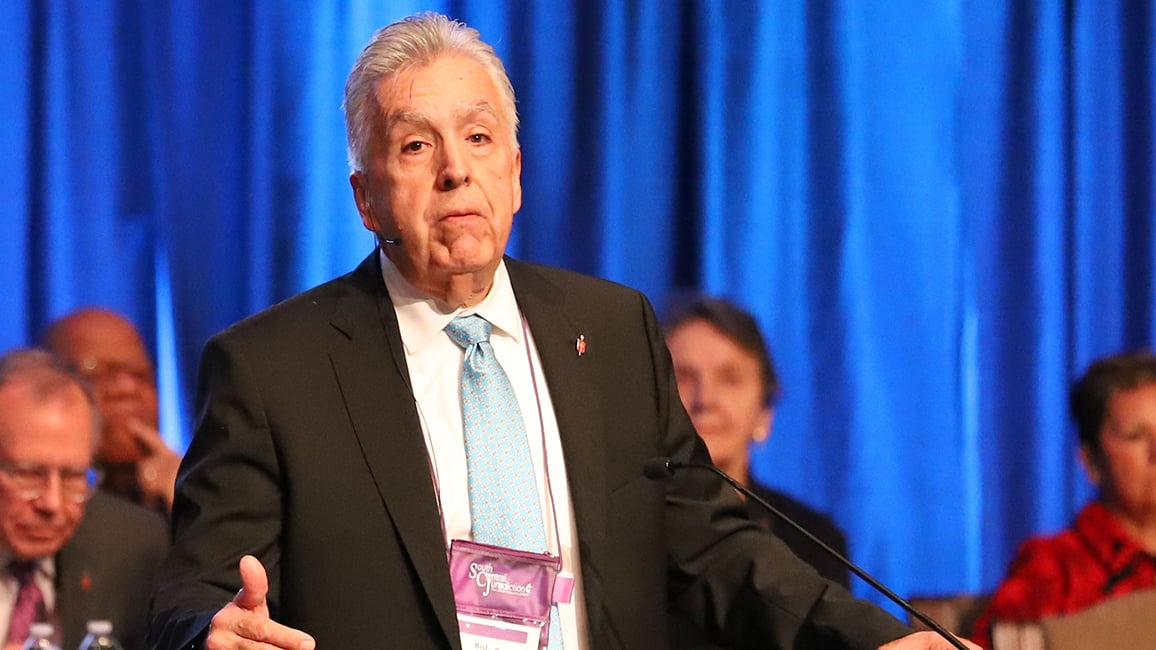 The South Central Jurisdiction Committee on Episcopacy today announced that Bishop Ruben Saenz, Jr. has been assigned to the Dallas and Fort Worth Episcopal Areas, serving the North Texas and Central Texas Annual Conferences, beginning on Jan. 1.
Saenz is a native of South Texas and a lifelong United Methodist. He was elected bishop in 2016 at the South Central Jurisdictional Conference and assigned to the Great Plains Conference, based in Topeka, Kansas. On January 1, 2022, Bishop Saenz also became the Interim Bishop for the Fort Worth Episcopal Area, while serving the Great Plains Conference.
Saenz is a graduate of Stephen F. Austin State University in Nacogdoches, Texas, and a former high school teacher, high school football coach, and businessperson. He earned his Master of Divinity and Doctorate of Ministry degrees from Perkins School of Theology at Southern Methodist University.
Married for 41 years, Saenz and his wife, Mayé, have four children, all of whom are active in the life of the church. Two of his sons, Aaron and Ruben III, serve as pastors of growing congregations in the Rio Texas Conference. He and Mayé have nine grandchildren.
Published: Thursday, November 3, 2022