Bishop McKee's Easter Message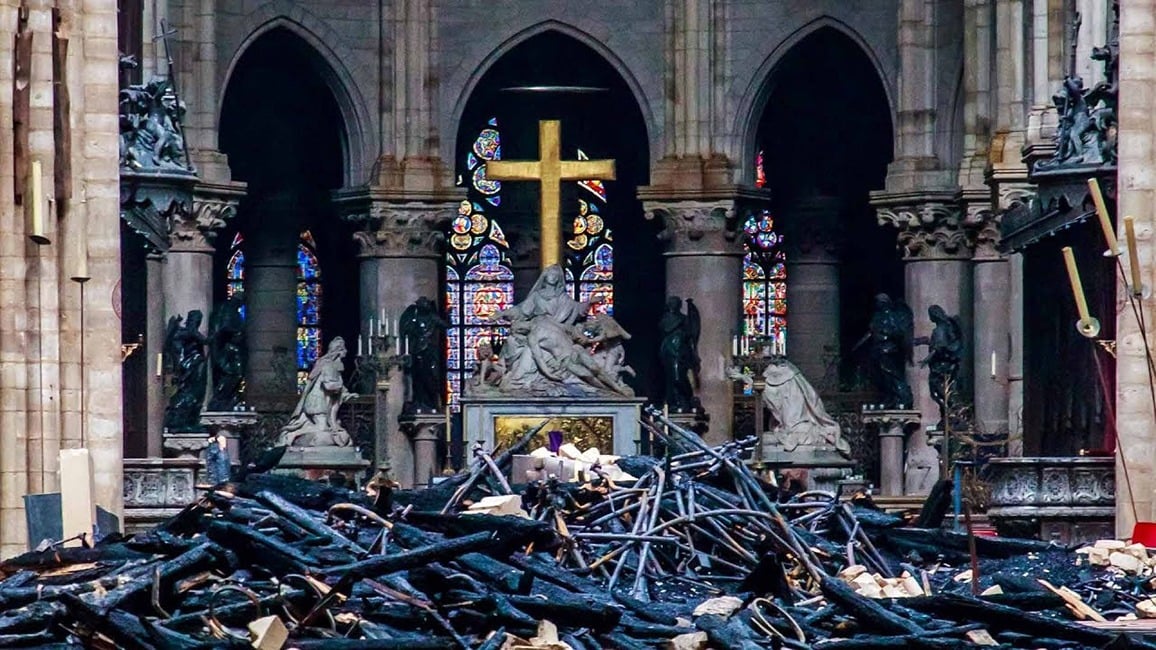 After the fire was extinguished at Notre Dame earlier this week, photos depicting the damage emerged. While there was no loss of life, much of what we saw initially indicated a total loss.

Some of the photos shared a different story: the towers were still standing; a rose window was intact; the organ was not destroyed; and a cross on the altar remained. Amidst the damage of a fallen roof of charred wood stood a cross … a bright cross in the dark space.

During Holy Week, we remember the final week of the life of Jesus. The story is well known – an entry into Jerusalem, the last meal with His disciples, His arrest and His death on a cross … not a beautiful cross, but an ugly, rugged one. It was a death by crucifixion that eternally reminds us of what we are capable of at our worst.

But it is not the end of the story.

The cross in the charred Notre Dame Cathedral, as do crosses in churches around the world, points to an eternal truth that God brought new life to one who suffered an ugly death. For centuries, that ugly cross has been transformed into gold or silver or beautiful wooden- or stone-sculpted works. It is humankind's attempt to witness to what God has done with the resurrection of Jesus.

Easter Sunday celebrates that God continues to bring a new life to those whose lives are broken. And as we live long and deeply enough, all of will experience brokenness at some time. But we are not standing alone in a charred cathedral; we are accompanied by the spirit of a Risen Christ who can and will make us New!

May you have a blessed Easter!

Published: Thursday, April 18, 2019