Bishop McKee: Help Nashville Recover From Tornadoes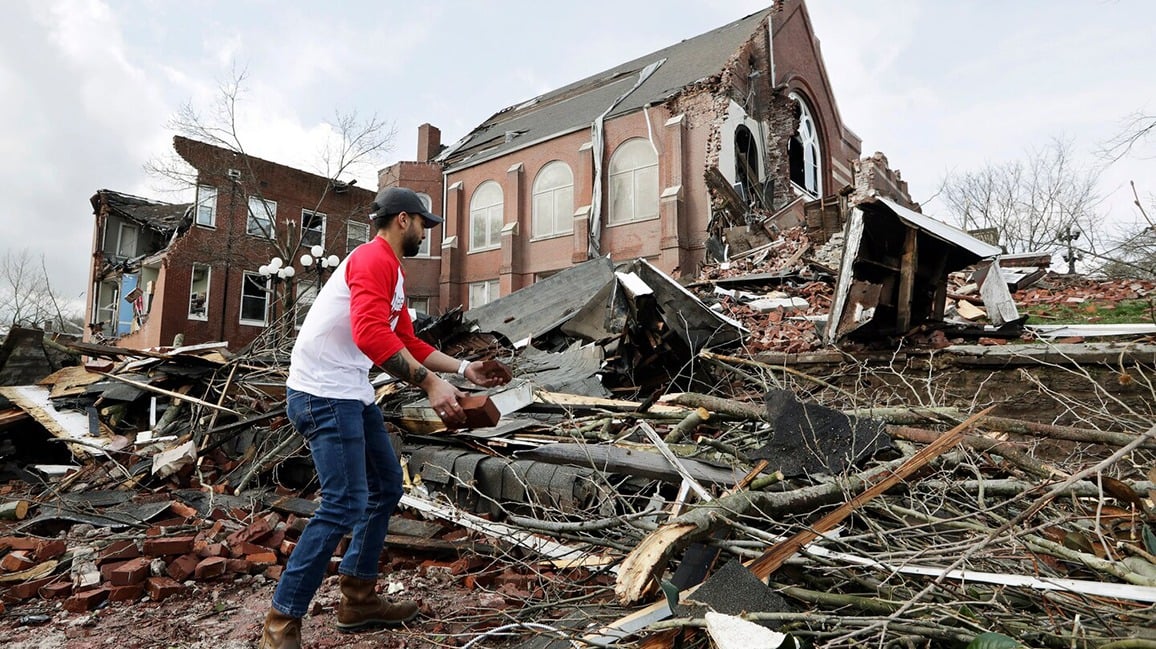 In the early hours of Tuesday morning, two strong tornados with wind speeds up to 175 mph ravaged Nashville and communities east of the city. Twenty-four people died, and numerous buildings – including three United Methodist churches – were destroyed.
As we extend our heartfelt thoughts and prayers to these communities, we in North Texas know far too well the lasting impact severe weather can bring. Just last October, 10 tornadoes tore through Dallas and surrounding areas and left behind about $2 billion in damage. In December 2015, a storm system that spawned 12 tornadoes killed 10 in Garland and Rowlett while destroying 400 homes.
Efforts to recover and rebuild from such devastation take months, if not years, to complete. And as disaster-response coordinators continue to assess the area and determine specific needs, I know that North Texans can respond immediately with financial assistance.
I encourage you and your churches to consider taking up an offering to assist the Tennessee Conference's response to Tuesday's storm. Also, any contributions made to the North Texas Disaster Relief Fund that are earmarked specifically for Tennessee Tornado relief efforts will be sent directly to the Tennessee Annual Conference as a gift from the North Texas Conference. Alternatively, you can also donate to UMCOR's United States Disaster Response and Recovery efforts through Advance #901670.
In 2015, the North Texas Conference received grants from UMCOR and the General Board of Global Ministries totaling $110,000 that were used specifically for recovery efforts. Just as when our communities were affected, it is now our turn to offer assistance to our neighbors in need.
I pray that you will follow Jesus' teachings in Matthew 5:16 and glorify God as you are able: "let your light shine before others, so that they may see your good works and give glory to your Father in heaven."

Published: Friday, March 6, 2020