Baughman lifts up voices of the silent
The pastor will receive the Profiles in Leadership award from the SMU Women's Symposium
The theme of this year's Women's Symposium at Southern Methodist University is "Hit Like a Girl."
And when the six students selecting recipients for the event's Profiles in Leadership awards came across the nomination for Rev. Rachel Baughman, it was a knockout, said Val Erwin, program adviser for the Women and LGBT Center at SMU.
Rev. Baughman, senior pastor of Oak Lawn UMC, wowed the committee as an editor of a study Bible emphasizing women, her push for acceptance of the LGBT community and her work to help Syrian refugees in Lebanon.
The annual forum, the oldest of its kind in the Southwest since its inception in 1966, explores topics of national interest. The speaker on March 7 is Ibtihaj Muhammed, 2016 Olympic bronze medalist in team sabre and a champion for tolerance and diversity in America. Past speakers have included anthropologist Margaret Mead, author and poet Maya Angelou and former Democratic presidential nominee Hillary Rodham Clinton.
"A lot of things stood out to us about Rachel," Erwin said. Rev. Baughman was selected from dozens of nominees in nontraditional professions doing good works in North Texas.
Rev. Baughman's good works start right in the neighborhoods near Oak Lawn UMC.
"Oak Lawn and Cedar Springs, for many years, have been viewed as [places] for safety and acceptance for those in the LGBT community," she said. "My role as pastor is very much to express with a loud and clear voice that you are a beloved child of God no matter what the rest of the world tells you."
Many in the neighborhood are hesitant "to cross threshholds they've been afraid to cross because they were told they couldn't or were burned by doing so. It's a gift to open this door and say that is no longer the case," Rev. Baughman said.
Thousands of miles from Oak Lawn, another group benefits from Rev. Baughman's heart for people. Syrians fleeing war have poured into Lebanon, creating a humanitarian crisis that has led the pastor to help form Safe Spaces Lebanon.
"Here again, we lift up the voices that have been silent, oppressed and underserved," she said.
The group is building a school for refugee children, in part to counter the effects of constant violence on the children.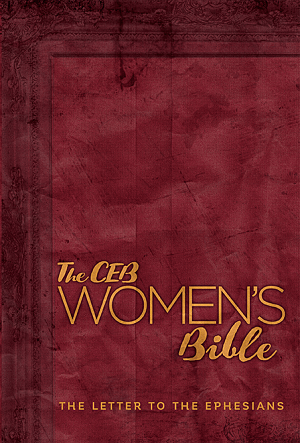 Rev. Baughman, a sixth-generation pastor, also impressed the Women's Symposium committee with her work on the editorial board for the CEB Women's Bible, published through the United Methodist Publishing House. More than 80 women contributed articles, and "that gave us the opportunity to lift up the voices of women" working in the faith community, academia and parishes, she said.
It also "lifts up those women who are voiceless and unnamed in our scriptures. It gives them an elevated opportunity to be heard, for people to dig into that."
Coming from a long line of pastors and knowing the differences they made in people's lives, "there is no option but to do this [profession]. The gift of love and grace is to be shared," said the pastor, who described an "unmistakable call from God."
"Loving the word the way God loves the world has to be embodied, and that's what it means to be in ministry."
SMU Women's Sympoisum
Southern Methodist University's 53rd Women's Symposium is celebrating Rachel Baughman as one of its 2018 Profiles in Leadership Award Recipients.
The other five recipients of this year's Profiles in Leadership awards are:
Shanterra McBride, who holds two degrees from SMU and now mentors middle school girls through Marvelous University
Shonn Brown, an attorney who received her undergraduate and law degrees from SMU
Claudia Sandoval, mayor pro tem of Cockrell Hill
Samira Izadi Page, who works with refugees through Gateway of Grace, a Christian organization
Terry Lynn Crenshaw, director of programs for Youth with Faces, a mentoring group
Published: Tuesday, February 20, 2018