Artist Learns Important Lessons While He Lived 'Wait On The Lord'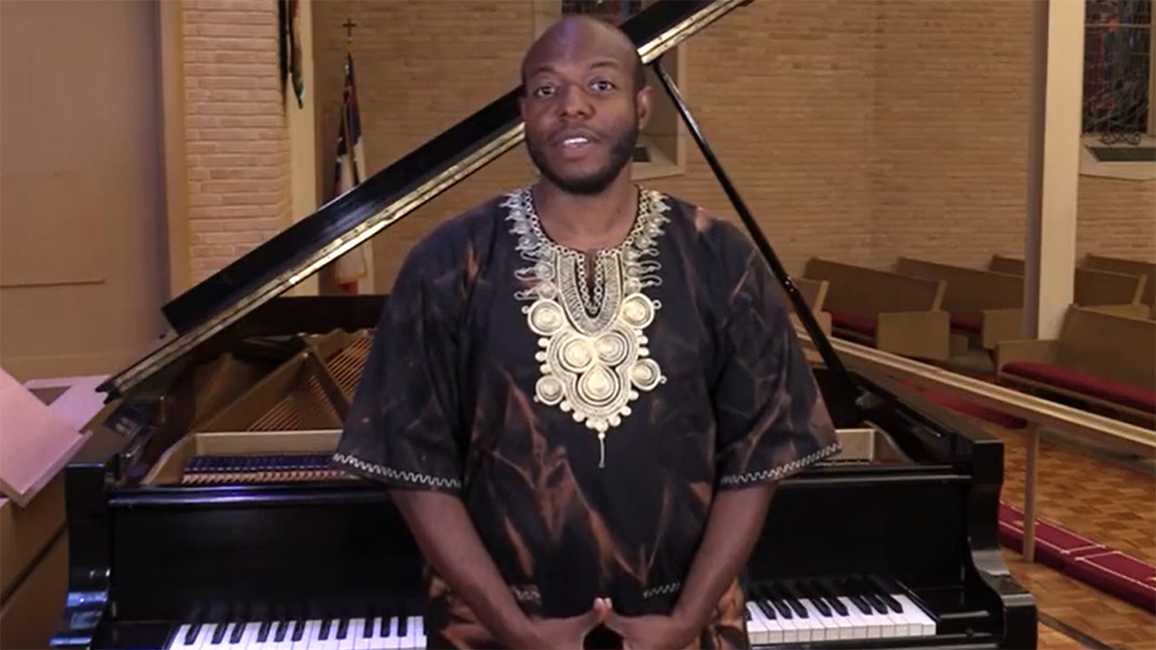 Eldred Marshall is the artist-in-residence and Associate Director of Music Ministries for First UMC Garland. This article appeared in the First Reflections newsletter (Oct. 21)
'I learned that it is OK to ask for prayers; it is OK to ask for help; it is OK for the show to wait for a performer's healing.'
It is no longer a state secret that I injured both of my hands in August and early September, which forced a wave of recital and concert cancellations in September and October.
What isn't as well known is that [in late October], I finally regained full use of my hands.
I know this because I practiced for four hours without realizing it — something I haven't done since early August.
Unlike past incidents like tendinitis or simple overuse, this injurious bout took forever to heal and involved two hands instead of one.
I was beginning to wonder if I was going to follow in the path of so many forgotten pianists of years' past, whose careers died prematurely because they got injured and never fully healed.
Thanks to your prayers, God extended grace and mercy in my case.
Amid this ordeal, I discovered that I could still manage the harpsichord.
With my quill-plucking keyboard, I kept my soul nourished with a renewed relationship to the music of J. S. Bach.
In scripture, we are exhorted to "wait on the Lord" quite often, in various contexts.
I will honestly attest that this 'wait' for the Great Physician was not fun, and at times I felt overlooked.
But in this, I learned that it is OK to ask for prayers; it is OK to ask for help; it is OK for the show to wait for a performer's healing.
Above all, I learned that it is incredibly important to guard one's mind and heart — critical to this is to surround oneself with a loving and supportive community.
Right now, nothing gives me greater joy than to report back to you that all is well. And I'm good to go, once more.
Thank you for your prayers.
West Avenue B Community Conerts
Published: Monday, November 14, 2022