Advent Event Celebrates Traditions from Around the World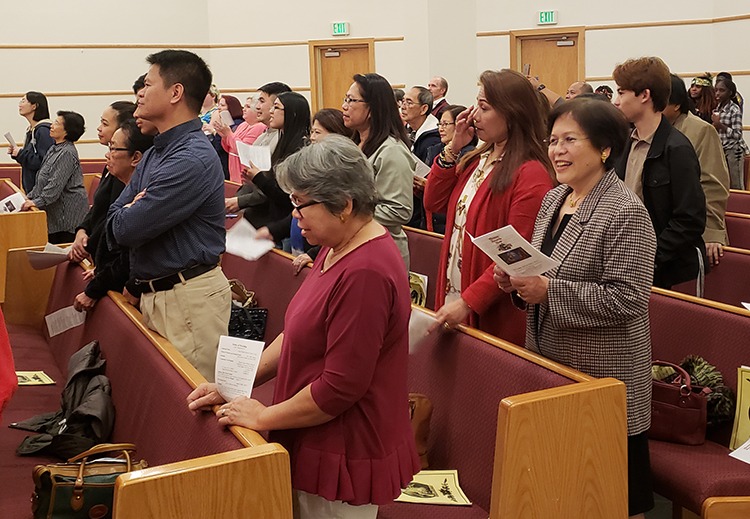 Event Highlights the Diversity of North Texas
Advent was ignited with a Pentecost international Christmas celebration – Christmas Around the World – at Ridgewood Park UMC on Dec. 2. For the 15th year, representatives from different ethnic and language churches gathered for the international Christmas celebration.
Christmas Around the World celebrates the birth of Christ for all people. This event emphasizes that Christ is celebrated in different ways based on the country's traditional and cultural context. Christmas Around the World is a unique event reveling the diversity the churches in North Texas have to offer.
Gathering music and prayer kicked off the service which then moved into carols and the lighting of the Advent candles. Scripture from Luke 2 of the birth of Christ was read in seven different languages: Vietnamese, Korean, Spanish, Swahili, French, Kimeru and Filipino. The message was delivered through song and music from different traditions like Korean, Hispanic, Cambodian and Swahili. The closing hymn – "Silent Night" – was sung in nine languages.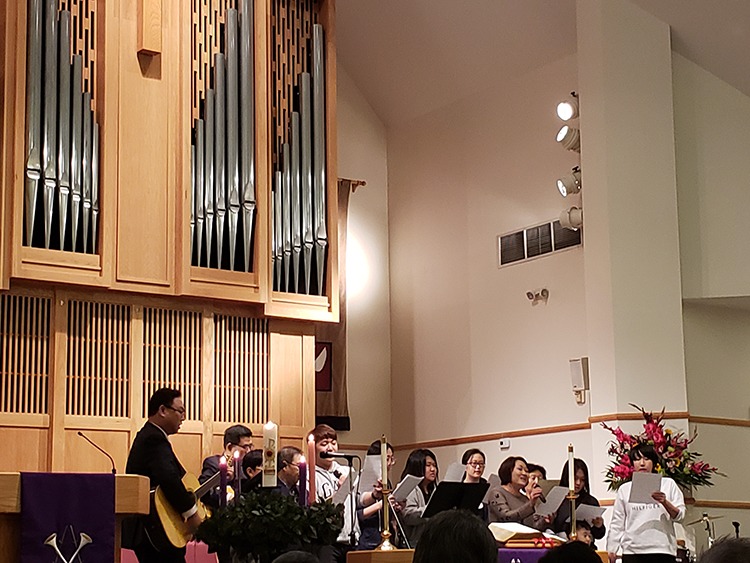 Trining Yadav, a member of Umphress Road UMC, said the night was "full of love, laughter and a time of worshiping God in several languages and sharing our culture and traditions as people of God."
After worship, the group shared a meal with dishes representing Christmas from different cultures and traditions. Levy Laguardia, pastor from Axe Memorial UMC led the event, believed it was "was very inspirational to all those who came."
For the past 15 years, clergy and laity come together to produce the service to bring to light the presence of diversity in the North Texas Conference. All groups are invited to participate and in the past other groups have participated like Chinese, Pakistani and American Indians.
Published: Tuesday, December 11, 2018