A One-Stop Shop For Flu Shots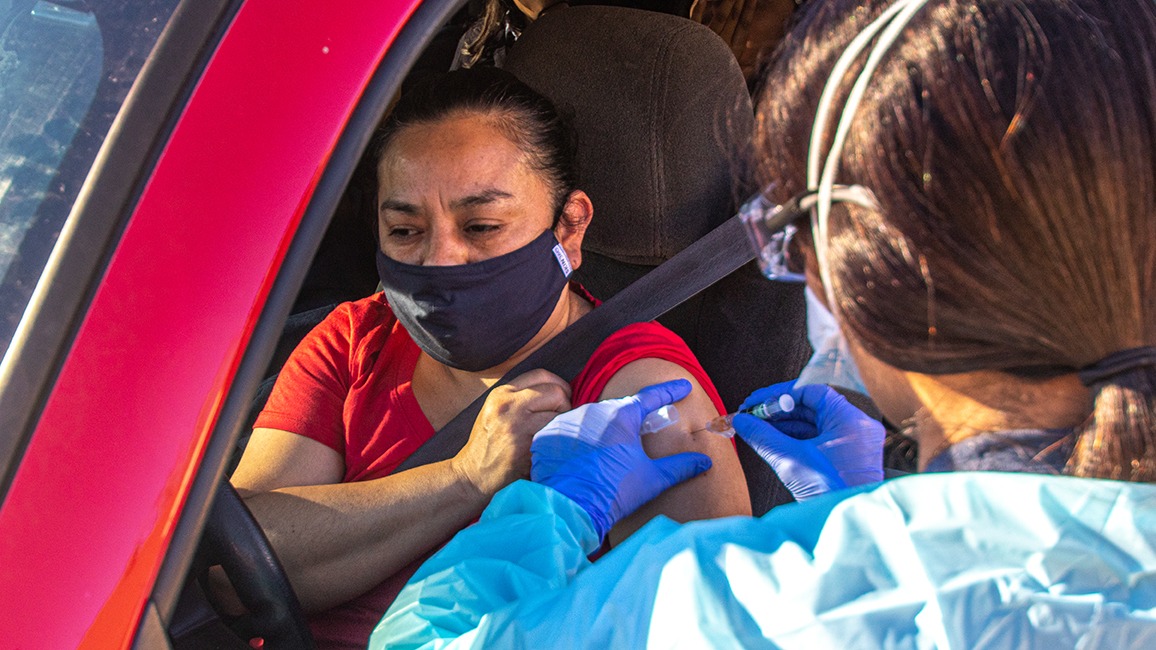 A partnership between Methodist Health System, its Faith Community Nursing Program and the North Texas Conference made getting a flu shot easier this season.
Drive-up flu clinics during the week of Dec. 7 took place at Wesley-Rankin Community Center, Elmwood-El Buen Samaritano UMC and Christ's Foundry UM Mission. All told, nearly 30 individuals participated in these vital offerings.
Debbie Seider, Faith Community Nursing Coordinator at Methodist Health System, said it was critical to take proactive measures to keep our communities as healthy as possible.
"As health systems are straining to treat COVID-infected individuals, it is particularly important to prevent as many flu-related admissions as possible," Seider said. "If there was ever a year to take the flu shot, this is it.
"We would like to think that all of the preventative measures we are taking to prevent the transmission of COVID would also prevent flu transmission. But, as we know from our local counties' data, COVID case numbers continue to rise. The populations that are disproportionately affected by COVID are our essential workers, with our Hispanic neighbors being the hardest hit. We don't want flu infections to mirror the COVID numbers."
Published: Thursday, December 17, 2020