A Message of Gratitude From Bishop McKee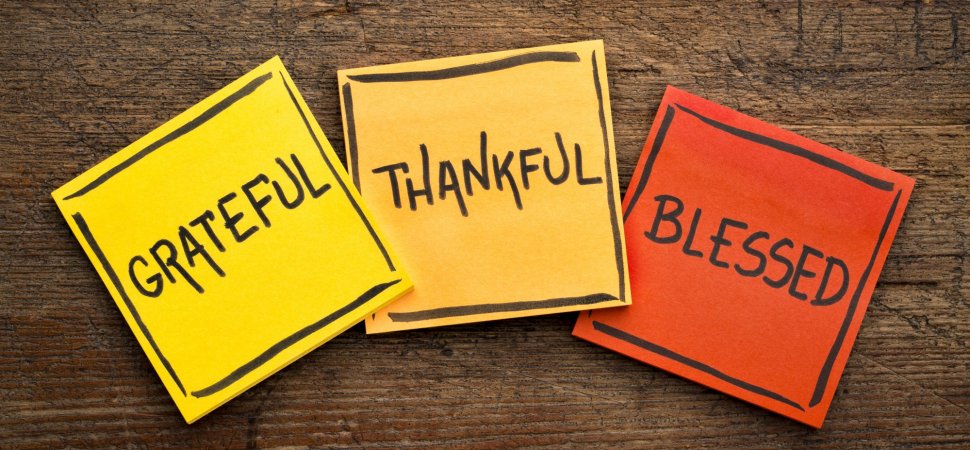 Thanksgiving officially occurs only once each year – on the fourth Thursday in November. A full spread of turkey and dressing, mashed potatoes and pumpkin pie are typical staples, followed perhaps by some afternoon football-watching with the family.
Of course, each family has its own traditions. Some of my greatest Thanksgiving memories involve gathering around the table with family to share the blessings in our lives and hearing what we are thankful for.
How would it look if we observed Thanksgiving each day of the year? While many of us could do without the lavish meals, how full would our hearts feel because of the abundance of gratitude surrounding us? The expressions of gratitude I offer daily remind me of my dependence on God's boundless love not only for me but for all humankind.
This year, I am particularly reminded that people gathered for that first Thanksgiving for a shared meal. The Pilgrims were grateful for their survival and shared a meal with indigenous people who did not speak their language and in whose land they were now living. That shared meal is an expression of my belief that all people are loved by our God, and this truth is what I am most grateful for this year.
Thanksgiving isn't just about the turkey or even being with friends and family. It's an opportunity for us all to accept the kindness that our God and others bring into our lives and, in turn, share that kindness with others. My prayer for you this Thanksgiving is that we all hold true to the words of Psalm 136:1: "O give thanks to the Lord, for he is good, for his steadfast love endures forever."
May you have a blessed and Happy Thanksgiving!

Published: Tuesday, November 26, 2019