'A Sacred Privilege That Must Never Be Taken For Granted'
Rev. Dr. Ronald D. Henderson encourages everyone to exercise his or her right to vote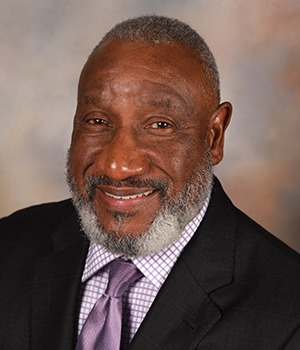 Along with many of you reading this article, I am a person with a few quirks and hang­ups regarding the way I do certain things. For example, unless specifically required (conference and district events), I generally make a conscious choice to neither place nor wear any type of badge or sticker on my lapel. However, this past week, I proudly placed the "I Voted" sticker on my person! It was another moment of pride coupled with spontaneous exuberance that I first experienced in 1972, the year I became eligible to vote in a general election and have done so since that time.
This morning, I watched a video that traced the voting experiences of a man named Otis Moss Sr., a registered voter in Georgia. In 1946, Mr. Moss, a proud African-American dressed in his Sunday best, eagerly walked six miles to the polling station. Upon arrival, he quickly produced his registration documents from the county but was referred to a different location another six miles away, despite the information stated on the papers. Mr. Moss, determined to cast his vote and exercise his right, set out to the next voting location … only to be denied again and sent on his way to yet another location. Still determined, this time he marched instead of walking to the site hoping for a better outcome, but – after reaching the final location – Otis Moss Sr. was told he was five minutes too late because the polls were now closed.
Like so many African Americans of that era, he was denied the right to vote. Arriving back home to his five children, he shared his feelings of despair and rejection with them. This story told by their father would never be forgotten, and 19 years later would be the catalyst that moved his son Otis Jr. to march across the Edmund Pettus bridge along with Dr. Martin Luther King Jr. and others one week following the Bloody Sunday March. In 1965, Rev. Otis Moss Jr. would be in the company of Dr. King again, this time at the White House to witness the signing of the Voting Rights Act signed by President Lyndon B. Johnson.
Knowing of the pain, humiliation, determination and sacrifice of the courageous men and women who came along before and paved the way for me is why I will never miss an opportunity to cast my vote! For me, voting is a sacred privilege that must never be taken for granted. Your vote can make a difference, so please vote!
This video with reference to Mr. Otis Moss Sr. and his denial to vote cements my commitment to vote.
Rev. Dr. Ronald D. Henderson is the superintendent of the North Central District.
Published: Wednesday, October 28, 2020