'A Life So Beautifully Lived Deserves To Be Beautifully Remembered'

Chelsea Taft's love of Bridgeport Camp endures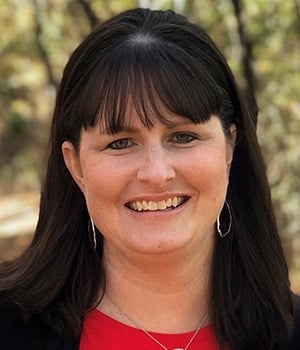 Chelsea Elizabeth Taft (June 6, 1976 to June 1, 2020) was a beloved wife, mother, daughter, sister, friend and a woman of faith … a defender of those in need, a fighter and a brilliant, talented woman. This past June, she lost her decade-long battle with cancer. This beautiful woman, inside and out, was a wonderful friend to so many. Even when faced with such extreme challenges, her faith and will to fight never wavered. She was fighting for her life ... fighting for her family. We are all better for having known this beautiful soul.
One of her beliefs in life was the importance of being authentic with people, saying what needed to be said, because it's good for the relationship and for the soul. She never judged or forced her opinions on anyone but offered valuable and truthful advice. She was loyal, and she loved fiercely and unconditionally for the ones close to her. She always kept her sense of humor, mixed in with a little bit of sass. Even during all that was going on in her life, she always looked out for the ones she loved. She had a servant's heart and she always put others before herself.
---
How to donate: Send an email or mail a check to P.O. Box 215, Bridgeport, TX 76426
---
Her beautiful spirit continues to live on through her family. Her roles as wife, mother and daughter were the most important things to Chelsea. She drew her strength from them, and loving and caring for her family as well as her friends was always her focus. During Chelsea's hardest days, the two things that kept her going were her family and hope. She loved, and she lived. Every. Single. Day.
When we love people, it's so comforting to know that they will always be with us in our hearts. Chelsea was no different. A life so beautifully lived deserves to be beautifully remembered. Chelsea's life was a blessing and her memory a treasure. She is missed beyond anything imaginable.
Chelsea shone brightly at Bridgeport Camp and Conference Center. She loved everything about summer camp. Nothing brought her as much joy as calling families to let them know they would be able to come to camp through the generosity of churches and individuals' donations. She knew that God's love and grace touched everyone who drove through the front gate, and she wanted to share that grace. There has been a scholarship fund established in her memory at Bridgeport Camp to help send students to summer camp who otherwise couldn't afford to attend.
OUR HEARTS ARE ACHING, BUT HEAVEN IS ONE STAR BRIGHTER.
This tribute was written by Caleb Burk, Assistant Director of Bridgeport Camp and Conference Center, with the help of Beau Taft, Bridgeport director and Chelsea's husband.
Published: Wednesday, August 19, 2020