Rev. Estee Valendy | Guest Preacher
Co-Senior Pastor, Keller UMC
Rev. Estee Valendy is an Elder in the Central Texas Annual Conference of The United Methodist Church. She grew up in Keller and married her high school sweetheart, Jason. They have two children: Jude (15) and Evan (10). She is a graduate of Southwestern University and Brite Divinity School.
Valendy has served in associate and senior pastor positions. She currently serves as co-senior pastor at Keller United Methodist Church. Her previous appointments were FUMC Arlington (2006-2012) and Saginaw UMC (2012-2019).
Valendy currently serves on the Central Texas Board of Ordained Ministry as the chair of the Order of Elders. She was the first female in the Central Texas Annual Conference to receive the Bishop's Preaching Excellence Award in 2015. She led the CTC Preaching Summit in 2018 and was a preaching peer group convenor for the Perkins Center for Preaching Excellence.
Valendy's passion is encouraging others to trust in God's presence and grace. She loves the local church and counts it the highest honor to accompany God's people in times of joy and pain. When she is not at church, she's at home with her nose in a book or her fingers on piano keys.
Rev. Trey Wince | Keynote Speaker
Executive Vice President, Ministry Incubators
Trey Wince serves as the executive vice president of Ministry Incubators, an innovation consultancy start-up dedicated to helping missional innovators get their ideas clarified, launched and sustainable.
Wince also serves as the president and CEO of Ministry Architects, a consultancy and resourcer for churches, theological institutions and nonprofits. Ministry Architects offer a systems-based approach to tackling the challenges facing mission-driven organizations.
Wince is the former executive director of the Bridges Project, an initiative of The United Methodist Conference of Greater New Jersey, funded by the Lilly Endowment. Previously, as the director of new disciples for the Greater New Jersey Annual Conference, Wince helped coach, resource and church plants with more than 550 churches across the area.
During his years of church leading, planting, consulting, coaching and pastoring, Wince has remained convinced that high-impact organizations simply know how to build steady habits that make healthy growth predictable.
In his past lives, Wince has served as preaching pastor of Princeton UMC, lead pastor of Kingston UMC, college and young adult ministries director at First Presbyterian Church in Nashville and international missions coordinator with Joshua Expeditions.
Wince spends his most important hours coaching his sons Jack and Liam in soccer and watching early 2000s sitcoms with his wife, Debbie.
Aqueelah Ligonde | Keynote Speaker
Vice President for Coaching and Training, Ministry Incubators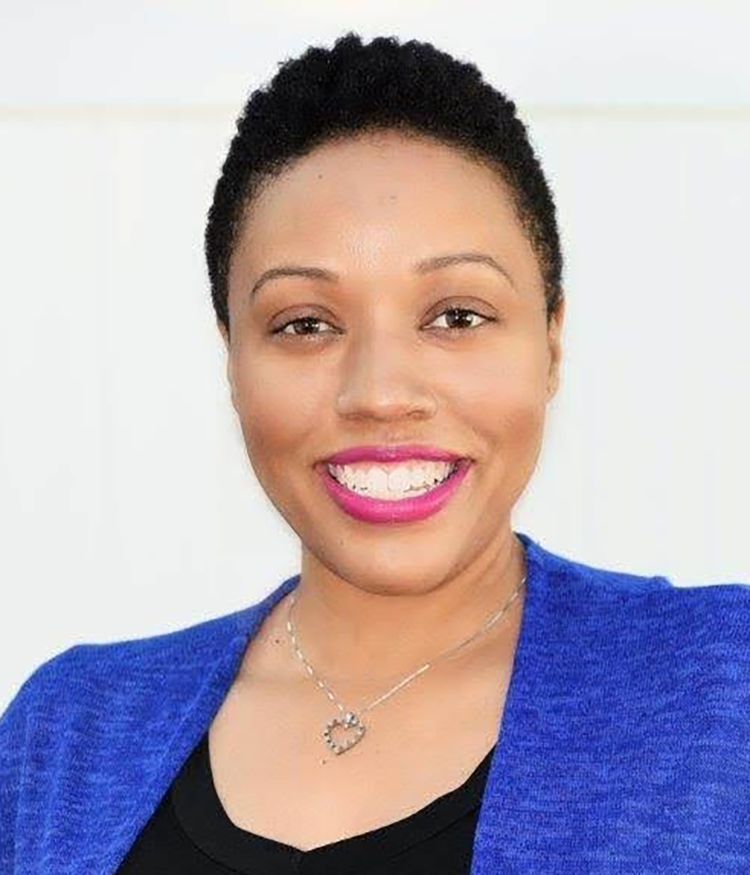 Aqueelah Ligonde is an enthusiastic speaker and leader with a passion for today's generation of leaders, youth and women.
Ligonde holds a master's of divinity from McCormick Theological Seminary and a doctorate in ministry and a certificate in Black church studies from Louisville Presbyterian Theological Seminary. In 2011, she was ordained in the Presbyterian Church (USA) and became a member of the Presbytery of New York City.
Ligonde has worked with various organizations, institutions and programs, such as the Institute for Youth Ministry at Princeton Theological Seminary, Leadership Education at Duke Divinity, Fuller Youth Institute, Urban Youth Workers Institute, Youth Specialties, Holmes Presbyterian Camp, PC(USA) Young Adult Volunteer Program and GenOn/Logos Ministries, plus others.
Ligonde is an International Coaching Federation (ICF)-trained coach through the Coach Approach Skills Training program. She is currently the director of coaching and staff consultant for Ministry Architects and the vice president for coaching and training for Ministry Incubators, organizations that are designed to champion congregations and leaders to help them live into their full ministry potential.
Ligonde lives with her husband in Long Island, N.Y., where they enjoy cheering on the Mets and watching episodes of "Dr. Who."