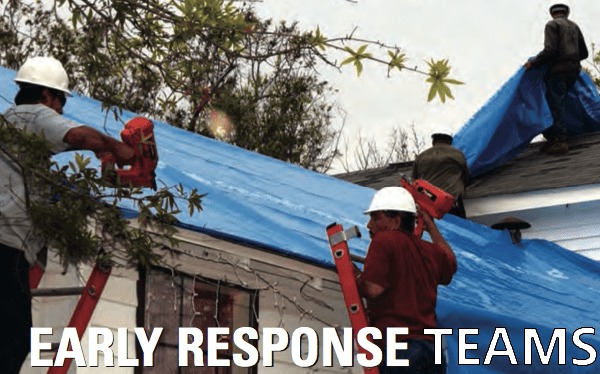 Early Response Teams (ERTs) fill a specific need in the early days after a disaster to clean out flood-damaged homes, remove debris, place tarps on homes and help to prevent further damage, while providing a caring Christian presence.
ERTs are not a first-response group of emergency workers, nor are they recovery, rebuild or repair teams. Under very specific guidelines, ERTs assist survivors, without causing further harm or being a burden to the affected community.
All ERT members are trained by authorized UMCOR trainers and are given identification badges as evidence of successful completion of each training.
To request assistance during times of disaster for your church or your neighborhood and/or to receive information on how to become credentialed to be part of an ERT, email Rev. Clay Womack, NTC interim disaster response coordinator.
Resources