Clergy Retreat
Oct. 28 - 30, 2019
Tanglewood Resort and Conference Center
290 Tanglewood Blvd.
Pottsboro, TX 75076
Early-bird prices: To Sept. 15 (single $375, double $285, commuter $170)
Regular prices: Sept. 16 to Oct. 14 (single $400, double $310, commuter $195)
Registration closed: Oct. 14
If you have a question, contact Mariel Vela at 972-526-5000.
This year's schedule begins with your choice of recreational activities on Monday before the opening session led by Bishop McKee at 4:30 p.m.
Activity options:
Clergy Golf Fun Tourney. The 4-person scramble (bring a team or we will put you on one) begins at 10 a.m. Cost is $40 to be paid at the Pro Shop. There will be goodie bags, snacks and prizes.
Fishing.

A boat can hold 4-6 people. If your boat has less than four people, your group will be charged as if there are 4 people on the boat and you will have to cover that cost. Cost is $157 per person (including Lake Texoma Fishing License) to be paid at Tanglewood. Time TBD.

Yoga. Is free and starts at 2 p.m. in the Maritime Ballroom at Tanglewood.
If you have already registered, you will be receiving an email asking if you would like to participate in an activity. Please do not register again. If you are just now signing up (after Sept. 24), you will pick an activity on the registration form.
Fearless Dialogues
Dr Greg Ellison II and his team will engage us in Fearless Dialogues on Tuesday (all day) and Wednesday (morning).
Fearless Dialogues creates unique spaces for hard, heartfelt conversations between unlikely partners that see gifts in people, hear values in stories and work toward transformation and change in self and other. In brief, Fearless Dialogues retrains the eyes and ears of leaders to see gifts instead of stereotypes, and to hear value in the storied lives of others. From this shared space of meaning, where participants see and hear worth in others, the pump is primed for hard conversations and for cultivating hope that leads to sustainable change.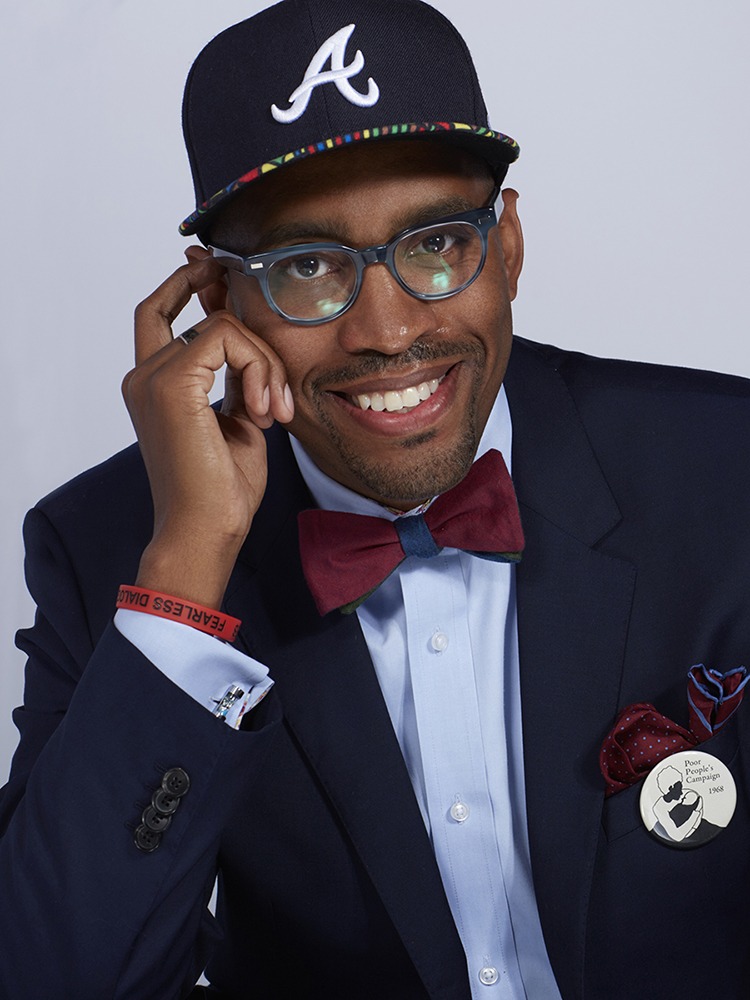 The signature Fearless Dialogues model uses a unique combination of radical hospitality and interactive exercises in a variety of formats including small-group discussion, large-group reflection, high-impact theory-based mini lectures and keynote lectures. Recognizing the sensitivity of the subject matter and the diversity of perspectives, this fusion of teaching approaches appeals to participants across generational, cultural, educational, racial and class lines. The model also attends to the learning styles of extroverts, introverts, sensory learners and contemplative thinkers.
About Dr. Greg Ellison II
An Atlanta native, Ellison is associate professor of pastoral care and counseling at Emory University's Candler School of Theology. He earned his undergraduate degree from Emory, and holds M.Div. and Ph.D. degrees in pastoral theology from Princeton Theological Seminary. Ellison is author of Fearless Dialogues: A New Movement for Justice and Cut Dead But Still Alive: Caring for African American Young Men and founder of GE II & Associates and Fearless Dialogues.
Covenant Day
January 7, 2020
9:30 a.m.-2 p.m.
FUMC Richardson
Registration: Not open yet
Covenant Day was Jan. 22, 2019, at First UMC Richardson. Unfortunately, keynote speaker Bishop Kenneth H. Carter (Florida Conference) was not able to attend. CLD Director Cammy Gaston stepped in and lead an energized discussion after asking questions like "What risk have you taken in your ministry that has borne fruit" and "When do you connect to people outside of your church walls?"