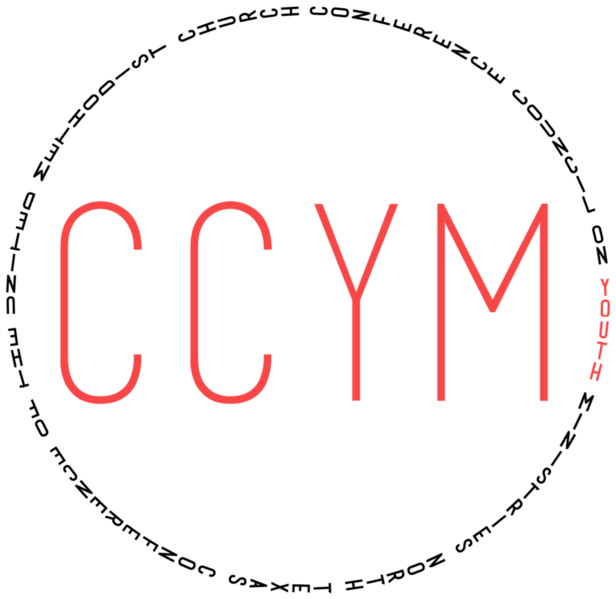 The CCYM will provide a core for spiritual growth and development of youth leadership. This body will serve to uplift other youth and set Christian examples in our daily lives. The CCYM will plan conference events that will not only train but also guide youth in their spiritual search. The CCYM will inclusively love, support and nurture the youth of the North Texas Conference. As a visble body, we will serve as a link between all other levels of the United Methodist Church.
Ministry of, by and for the youth of the North Texas Conference of the United Methodist Church. North Texas Conference Youth Ministry includes the Conference Council on Youth Ministry. CCYM is a body of 30-40 youth (with a few adults hanging around) who meet about 4 times a year to create and plan for Youth events in the North Texas Conference.
CCYM's Core Values
Compassion: Actively listen to issues and concerns of youth.
Advocacy: Affirm and witness to the gifts and graces of youth.
Partnership: Emphasize youth and adult unity in ministry.
Outreach: Inspire youth to commit to meaningful service.
Leadership: Serve as followers of Jesus Christ.
CCYM members must serve at least one MidWinter Retreat.
Become a Representative
There are two ways to become a member of CCYM:
Election at a Fall District event
Appointment
If you would like to apply to be a member of CCYM, complete the Youth Representative Application and include a recent photo. Scan and email them to by Oct. 1 to be considered for appointment.
If you are an adult interested in being on CCYM, please complete the Adult Representative Application and return it to at any time.
Meetings
Winter Retreat (a Friday-Saturday in early December) at Bridgeport Camp
Spring Retreat (a Friday-Saturday in late April) at C2K -Tyler St. UMC
Fall Meeting (a Saturday in September) at the Ministry Center in Plano
All meetings are mandatory as well as attendance and leadership at one MidWinter Retreat. CCYM members are also HIGHLY encouraged to attend Annual Conference as your school schedule allows.
2018 Dates
MidWinter 1: January 26-28
MidWinter 2: February 9-11
MidWinter 3: February 23-25
Spring Retreat: April
Annual Conference: June 3-5 at FUMC Richardson
Additional Leadership Opportunities
MidWinter Family Group Student Leadership: Are you a high school junior or senior with great leadership skills? You can apply to be a Family Group Student Leader by submitting this Family Group Leader Application by Oct. 1. If accepted you will need to attend a training weekend at Bridgeport Camp in December. You also commit to read, reflect and prepare for all components of the Midwinter Curriculum prior to MidWinter. There is no cost for the training weekend, but you will have to pay full registration for MidWinter.
District Leadership: There are four Districts in the North Texas Conference. Each District has a Youth Lay Leader who is also a member of CCYM and responsible for connecting the District to Conference events, representing the youth on the Conference Board of Laity and coordinating or assisting the District Council on Youth Ministry (DCYM) in coordinating District Youth events. Contact to express interest in District Youth Ministry.
Division on Ministry with Young People: The Division on Ministries with Young People is a representative body of the Global UMC. They work together with Young People's Ministries staff of Discipleship Ministries to connect youth and young adults to God, the church, and the world. The South Central Jurisdiction is choosing one youth (12-18 years old) and recommending names of one young adult (18-30 years old) and one adult youth worker to the Jurisdictional Nominations Committee. Read this information. The next round of nominations will take place in 2020.
District Events
Join youth from around your District for worship, games and fellowship.
East




Where:

FUMC Commerce




When:

Sunday, Aug. 13, 2-5 p.m.

Metro




Where:

The Village UMC




When:

Sunday, Aug. 13, Time TBD

Northwest




Where:

FUMC Gainesville




When:

Sunday, Aug. 13, 3-5 p.m.

North Central*
Where: FUMC Plano
When: Sunday, Aug. 13, 5:30-7:30 p.m.
Cost: $5
*Please bring a new package of toilet paper to support the Samaritan Inn, which supports people experiencing homelessness.