UPDATE MARCH 19: General Conference has been postponed.
From the news release: The Executive Committee of the Commission on the General Conference has been notified by the Minneapolis Convention Center that they are restricting events at the venue through May 10, 2020, following recommendations by the Minnesota Department of Health, the Governor of Minnesota and the Mayor of Minneapolis to postpone or cancel events involving 50+ people in order to slow the spread of coronavirus.

As a result of this decision, the Executive Committee is announcing that the General Conference will be postponed and will not occur May 5-15, 2020 as planned. Read full release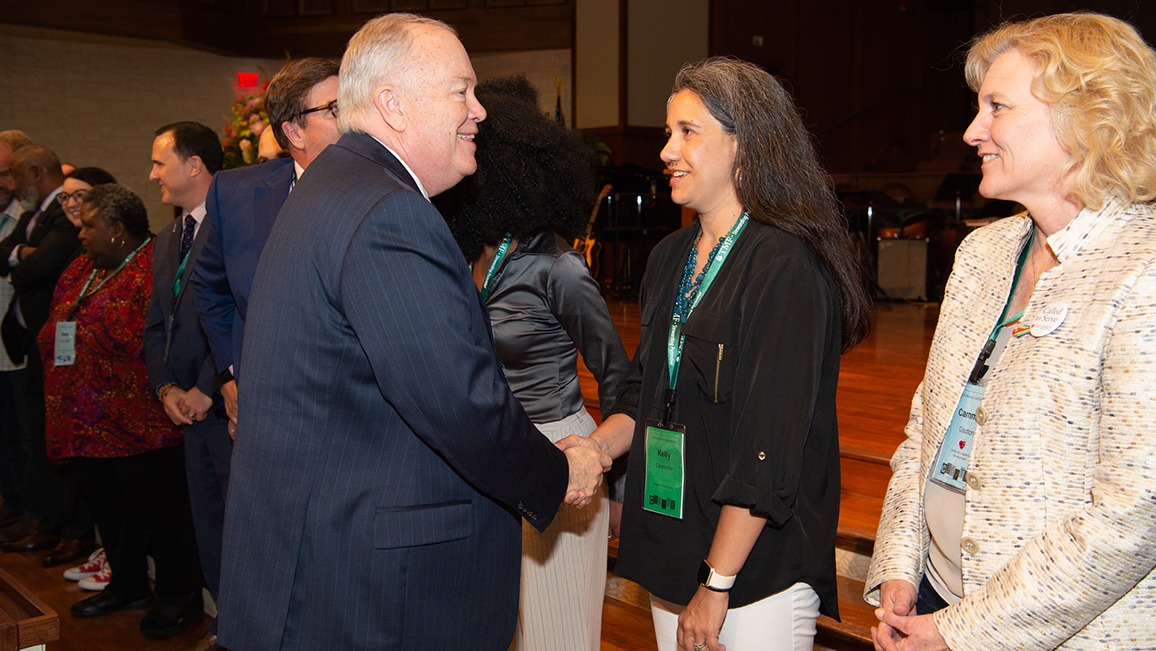 Every four years, the members of the North Texas Annual Conference elect delegates that will represent them at
General Conference: May 5-15, 2020 in Minneapolis ... POSTPONED
Jurisdictional Conference: July 15-18, 2020 in The Woodlands, Texas
Fundraiser
As you may (or may not) know, delegates, especially alternate delegates, are committed to pay for travel expenses out-of-pocket not only for General Conference and Jurisdictional Conference, but to any national or regional pre-briefing meetings for these conferences. To remain the most informed delegation, it is imperative that all 23 delegates have the opportunity to attend all meetings that we can. We believe that financial burden should never be the cause of a delegate being unable to participate fully, therefore, we call upon the North Texas Conference to help us start a fund for our current 2020 delegation travel expenses and for the travel expense of our delegations in the future.
Elected Delegates
General Conference
Clergy
Lay
Clayton Oliphint
Kelly Carpenter
Stan Copeland
Kenneth Wolverton
Cammy Gaston
Shandon Klein
Maria Dixon Hall
Jessica Vittorio
Jurisdictional Conference
Rachel Baughman
Tim Crouch
Ron Henderson
Keri Lynn Lucas
Ricky Harrison
Kathleen Pryor
Rob Spencer

Collin Echols-Richter

Alternates
Edlen Cowley

Linda Parks

Edgar Bazan-Garza

Sally Vonner

Jenna Morrison
Laura Hudec
Andy Stoker