Updated March 22, 2021: The Council of Bishops of The United Methodist Church reached a decision that in the best interest of the church at this time, they would cancel the Special Session of the General Conference which was set for May 8, 2021.
The bishops announced that they will dedicate their regularly scheduled April meeting to conversation based on results of listening sessions that are occurring and discern a possible need for a new timeline leading up to the General Conference 2020 set for August 29 to September 6, 2022, in Minneapolis, Minnesota.
Click here to read the full announcement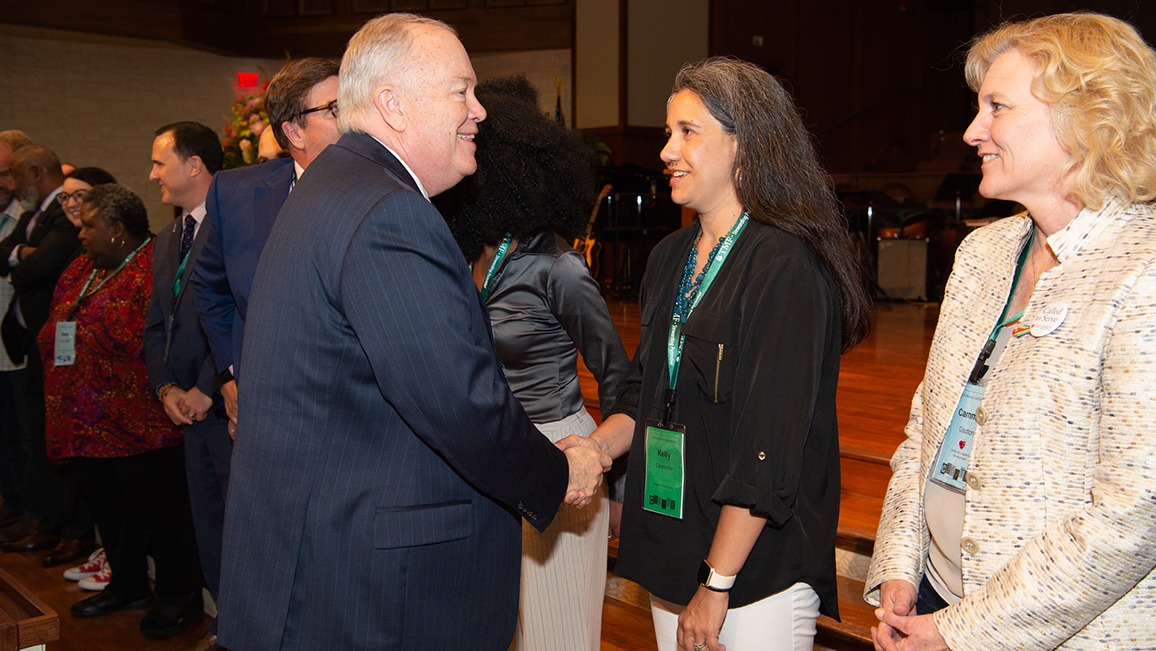 Every four years, the members of the North Texas Annual Conference elect delegates that will represent them.
Elected Delegates
General Conference: Aug. 29-Sept. 7, 2022 (Minneapolis)
Clergy
Lay
Clayton Oliphint
Kelly Carpenter
Stan Copeland
Kenneth Wolverton
Cammy Gaston
Shandon Klein
Maria Dixon Hall
Jessica Vittorio
Jurisdictional Conference: Nov. 2-4, 2022 (The Woodlands, Texas)
Rachel Baughman
Tim Crouch
Ron Henderson
Kathleen Pryor
Ricky Harrison
Collin Echols-Richter
Rob Spencer

Linda Parks

Alternates
Edlen Cowley

Sally Vonner

Edgar Bazan-Garza

Laura Hudec

Jenna Morrison
Andy Stoker