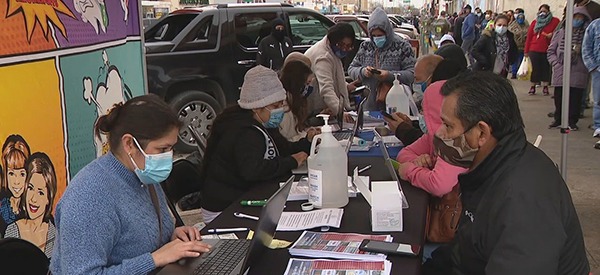 The North Texas Conference encourages all churches – especially those in the Metro District – to host registration events in their mission fields. For Dallas County churches, please reference this presentation from Dallas County officials that includes details on what is needed to host. Also, Greenland Hills UMC, in partnership with Emanuel Lutheran Church, has developed a helpful resource for other churches to employ when hosting their own vaccine registration events.
Here is a list of ongoing registration events in the North Texas Conference:
Dallas Bethlehem Center (4410 Leland Ave.) – 11:30 a.m. to 1:30 p.m. Thursdays

FUMC The Colony is registering people for vaccines through CVS Pharmacy, City of Frisco and City of Allen. Call the church office at 972-625-1281 from 9 a.m. to 3 p.m. Mondays to Thursdays.

Greenland Hills UMC/Emanuel Lutheran Church (4311 San Jacinto St.) – 9 a.m. to noon Tuesdays

Owenwood Farm and Neighbor Space

(1451 John West Rd. 75228) – 1 to 7 p.m. Mondays, Wednesdays, Fridays

St. Luke "Community" UMC

(5710 East R.L. Thornton Frwy) – 10 a.m. to 2 p.m. Thursday

Dallas County

has a call center to register people in both English and Spanish. Call 1-855-IMMUNE9 (855-466-8639) from 7 a.m. to 7 p.m., seven days a week.
If your church is hosting an event, please email [email protected] with information to be added to this page.
For more information on event hosting, email Rev. Andy Lewis.