The Cross and the Lynching Tree by James H. Cone
"They put him to death by hanging him on a tree."
—Acts of the Apostles 10:39
"The cross and the lynching tree are separated by nearly 2000 years. One is the universal symbol of Christian faith; the other is the quintessential symbol of black oppression in America. Though both are symbols of death, one represents a message of hope and salvation, while the other signifies the negation of that message by white supremacy."
—James H. Cone, The Cross and the Lynching Tree (xiii)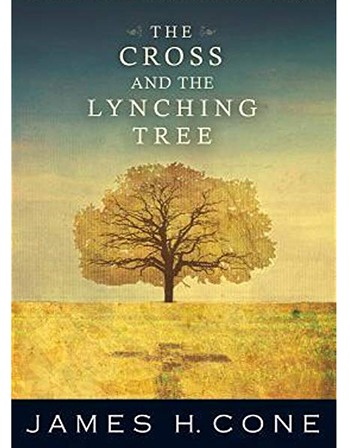 The Cross and the Lynching Tree provides a provocative and relevant Lenten study for small groups in church congregations. Not only is the book a timely reflection on racism in this time of Black Lives Matter and tragedies like those of the Charleston church massacre, but also this theological work provides deep insights into what our primary Christian symbol really means and how the paradox of the cross informs our faith and congregational life.
The Cross and the Lynching Tree was authored by the late James H. Cone, one of the most important Christian theologians of the last century. Cone grew up in Bearden, Ark., in the African Methodist Episcopal denomination, and stayed in conversation with Wesleyan theology during his career.
Cone went on to become the Bill & Judith Moyers Distinguished Professor of Systemic Theology at Union Theological Seminary. Black Liberation Theology owes much to Cone's work and encouragement of generations of students to engage race and theology.
Cone helped others to identify how historically white churches have often preached a Gospel based on white supremacy, instead of the liberation Jesus brings for the oppressed.
View James H. Cone speaking on The Cross and the Lynching Tree at the 2012 General Conference of the United Methodist Church:
This "powerful and painful song for hope" is a perfect fit for Lent! To learn more, please email or call 972-526-5018.