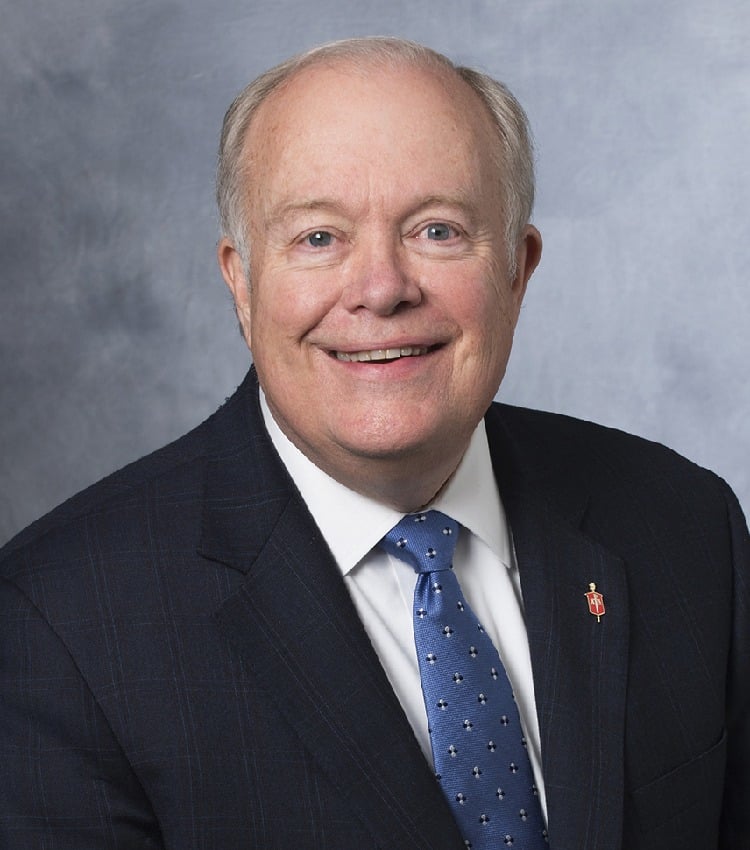 Michael McKee is a native of Fort Worth, Texas. He earned a Bachelor of Arts degree from the University of Texas at Austin (1973), a Master of Theology from Perkins School of Theology of Southern Methodist University (1978) and was awarded an honorary Doctor of Divinity degree from Texas Wesleyan University (2005). He also was honored with the Perkins Distinguished Alumnus Award in 2017. In 2019, he received the Texas Methodist Foundation's Medallion of Merit award.
He was ordained elder in 1979 in the Central Texas Annual Conference, where he served several churches, including 15 years as the senior pastor of First UMC Hurst.
He has held numerous offices including chair of the Board of Ordained Ministry and the Mid-Cities District Committee of Ordained Ministry. He was a delegate to three Jurisdictional Conferences and two General Conferences. He served on the General Board of Church & Society from 2004 to 2012.
In 2012, McKee was elected to the episcopacy by the South Central Jurisdictional Conference and assigned to serve as the resident bishop of the Dallas Area.
Under his leadership, the North Texas Conference launched a significant initiative called Journey Toward Racial Justice, and a new Cabinet-level position — Director of Racial Diversity, Equity and Inclusion — was created. McKee believes this is important work for the good of the Church and for the communities we serve.
Currently, he is president of the Board of the General Council on Finance and Administration (GCFA) of the UMC. He serves on the Boards of Trustees of Southern Methodist University, Texas Methodist Foundation, Methodist Health System, Dallas, and is past chair of the Executive Board of Perkins School of Theology, Southern Methodist University.
McKee also serves as the Bishop of the United Methodist Mission in Honduras.
Mike and Joan (Craig) McKee have been married since 1975 and have two children: Erin, who lives with her husband, Darin, and sons, Knox and Ford, in California; and Meredith, who lives in Dallas.
Podcast
The Unfinished Church: Dismantling racism begins with listening. God calls us to hear the good news and speak the truth in love. Hosted by United Methodist Bishops LaTrelle Easterling, Michael McKee and Gregory Palmer, this podcast is a place for discussion, learning and transformation as we work together to build a better world.
Contacts & Social Media