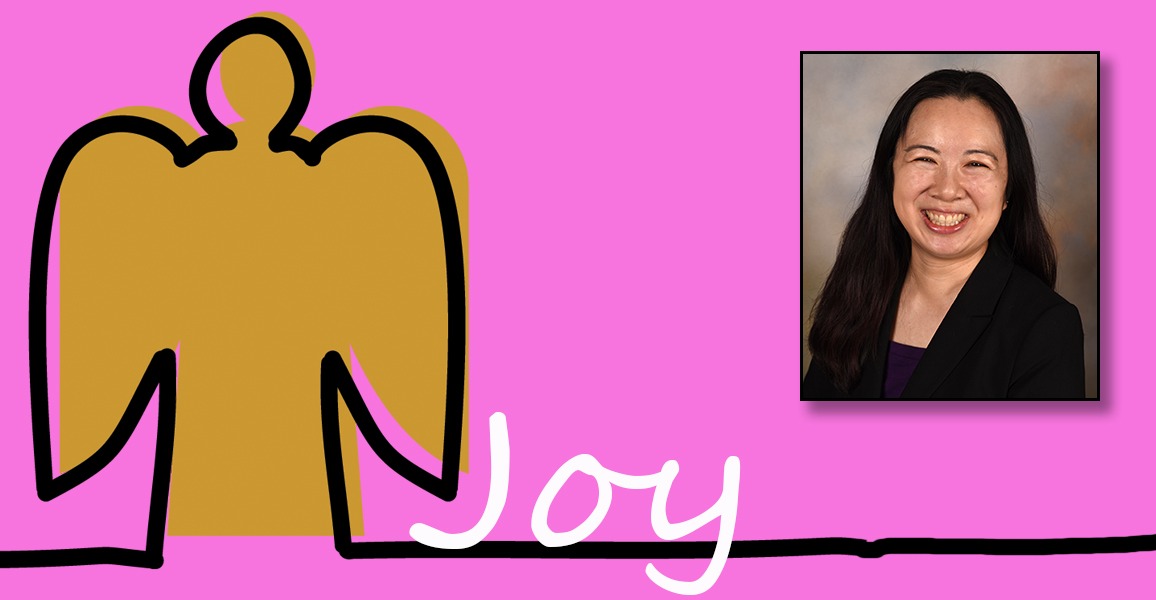 By Rev. Silvia Wang, Senior Pastor at First UMC Archer City
Joy of Seeing Jesus, Luke 2:22-35
When I was growing up in Dallas, I would travel to see my grandma in Taiwan during summer vacation. I got to see my grandma, aunts, uncles, and cousins. It was a lot of fun getting together with my family, eating delicious Taiwanese food and seeing the country where I was born. I was so happy.
When I stayed with my grandma, we slept on a large wooden bed. As we talked and were starting to fall asleep, I would tell my grandma about Jesus and how she could invite Jesus into her heart. I don't know if what I said had made sense. You see, I spoke to my grandma in the Taiwanese dialect of the Chinese language, but my Taiwanese is not that good. But I know that the Holy Spirit was happy that I told my grandma about Jesus.
When my grandma was dying and in a coma, she heard my mom calling out my name "Shih Han" in Chinese. When my mom said my name, a tear came down my grandma's face. I believe that my grandma was touched by God and felt God's joy in Jesus.
In the Scripture text, Simeon was guided by the Holy Spirit to see Jesus before he died. Simeon took baby Jesus in his arms and praised God. Simeon felt joy when he saw Jesus and knew God's promise of salvation was going to be fulfilled. Simeon told Jesus' parents about Jesus and how Jesus will become God's joy and salvation for all people.
During Advent, may we be touched by the breath of God's grace. May God's joy in Jesus Christ fill our hearts and souls. May we share God's joy in Christ with the people we meet.
Questions for Reflection:
Reflect on the joy we experience when we see someone we love. This joy is similar to the joy we experience when we talk to Jesus, read the Bible, and worship God. What are ways we can share the joy of Jesus with people around us?
How do we introduce people to Jesus? Maybe we can invite people to share a meal, have coffee with us or volunteer on a service project together. Maybe we can invite people to the celebrations of Advent and Christmas at our church.
Questions for Family Reflection:
How do we as a family get to know Jesus more? Maybe we could read the Bible out loud together once a week as a family.
Can we see Jesus as a friend we could talk to and depend on?
Are we happy when we have Jesus as our friend?
At school, if we see kids who do not have friends, can we go over to talk to them and be their friend?
Can we invite our friends from school to come to church with us?