Bishop Cynthia Harvey | Guest Preacher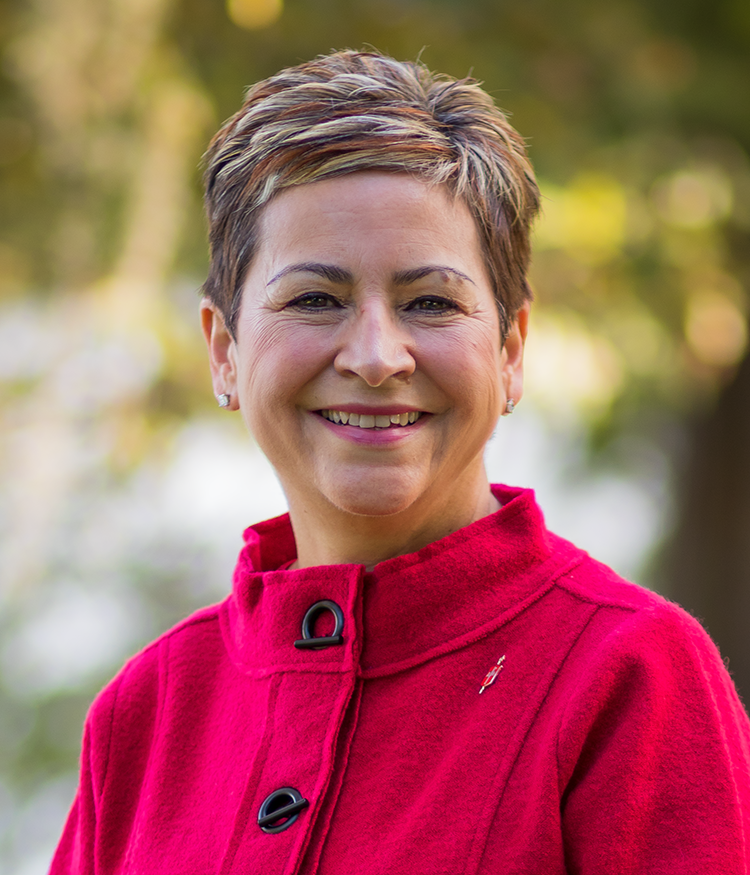 Cynthia Fierro Harvey serves as bishop of the Louisiana Annual Conference of The United Methodist Church, having been assigned there in September of 2012. The Louisiana Annual Conference is composed of 486 congregations and 118,725 members and includes the entire state of Louisiana.
In connection with her Episcopal assignment, she served as the President of the Council of Bishops 2020-2022 and as the Secretary of the Council of Bishops 2014-2018. She also serves on the Board of Trustees for Centenary College and on The Perkins School of Theology Executive Board. Bishop Harvey is a board member of the United Methodist Foundation of Louisiana and past President of the Louisiana Interchurch Conference
After graduating from the University of Texas in Austin in 1980, Bishop Harvey spent 12 years in the corporate world as a regional director of marketing for the Rouse Company, a shopping center developer with properties throughout the United States. She focused on properties in Texas, Colorado, Arkansas and Louisiana.
Harvey went on to serve as associate pastor for The Foundry United Methodist Church in Houston from 1992-1996 and as executive pastor for Memorial Drive UMC in Houston from 1996-2008. She then moved to the position of Director of Missional Excellence for the Texas Annual Conference, serving from February of 2008 until May 1, 2010. Just prior to her election as a United Methodist bishop during the 2012 South Central Jurisdictional Conference, Harvey served as Deputy General Secretary for United Methodist Committee on Relief.
Harvey is a graduate of Southern Methodist University, Perkins School of Theology in Dallas, where she earned a Masters of Divinity; and the University of Texas at Austin, where she earned her undergraduate degree in Journalism.
She and her husband, Dean Alan Harvey, were married in 1981. Dean is a financial advisor and owns his own firm. Their daughter, Elizabeth Grace Harvey Reames is a design specialist and makes her home in Dallas.
Bishop Gregory V. Palmer | Keynote Speaker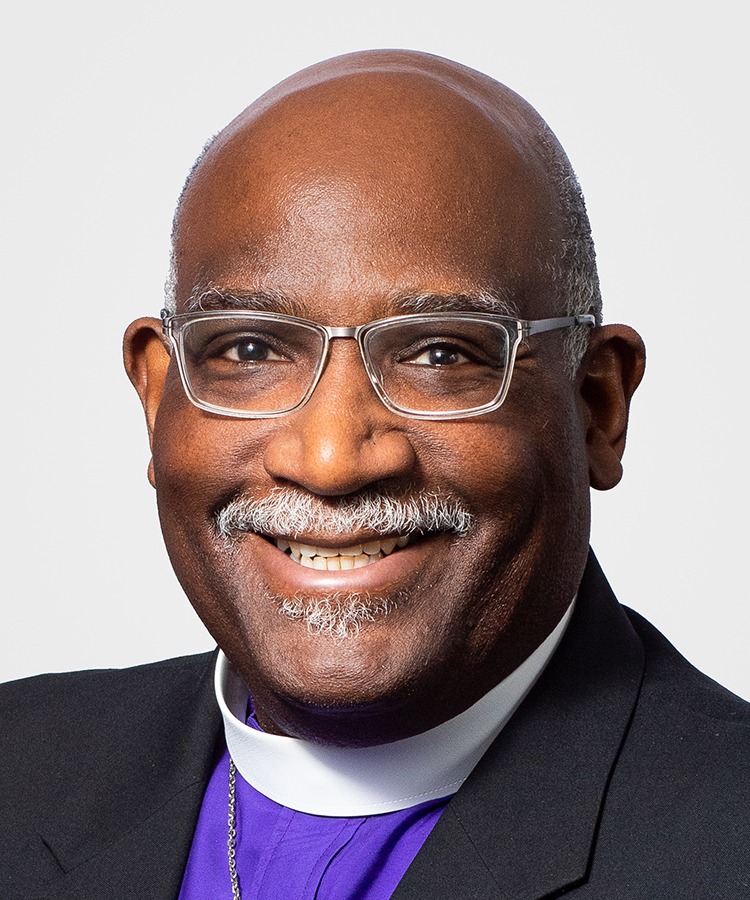 Gregory V. Palmer was born in Philadelphia, Pa. He received his undergraduate degree from George Washington University, and later earned his Master of Divinity degree from Duke University. In 1999 he received an honorary Doctor of Divinity Degree from Baldwin-Wallace College. He was ordained deacon by Bishop James M. Ault in the Eastern Pennsylvania Conference and ordained an elder by Bishop James S. Thomas in the East Ohio Conference.
Palmer served as senior pastor of the United Methodist Church of Berea, Ohio, for seven years. Prior to that, he had been a district superintendent and had served churches in both Ohio and North Carolina. He was the organizing pastor of the James S. Thomas United Methodist Church of Canton, Ohio.
Bishop Palmer was elected to the episcopacy in 2000 and was appointed to the Iowa Area, which he began serving on September 1, 2000. In 2008 he was assigned to the Illinois Area. After serving in the Illinois Area for four years, he was assigned to the West Ohio Annual Conference in July 2012.
Bishop Palmer has served the church in other ways: President of the Interdenominational Ministerial Alliance of Canton, Senegal Task Force of the General Board of Global Ministries, General and Jurisdictional Delegate, as a teacher at Pastor's School in the Burundi Annual Conference and Trustee of Baldwin-Wallace College, Ohio Wesleyan University and United Theological Seminary. He also served as President of the Council of Bishops from 2008-2010.
In addition, Bishop Palmer has served the communities in which he has lived: Trustee of the Berea Children's Home and Family Services Board, Board of Zoning and Appeals in Cleveland and Trustee of the Regional Transit Authority in Canton.
Palmer and his wife, Cynthia, have two children: Monica and Aaron.
Rev. Dr. Cynthia Wilson | Worship and Music Leader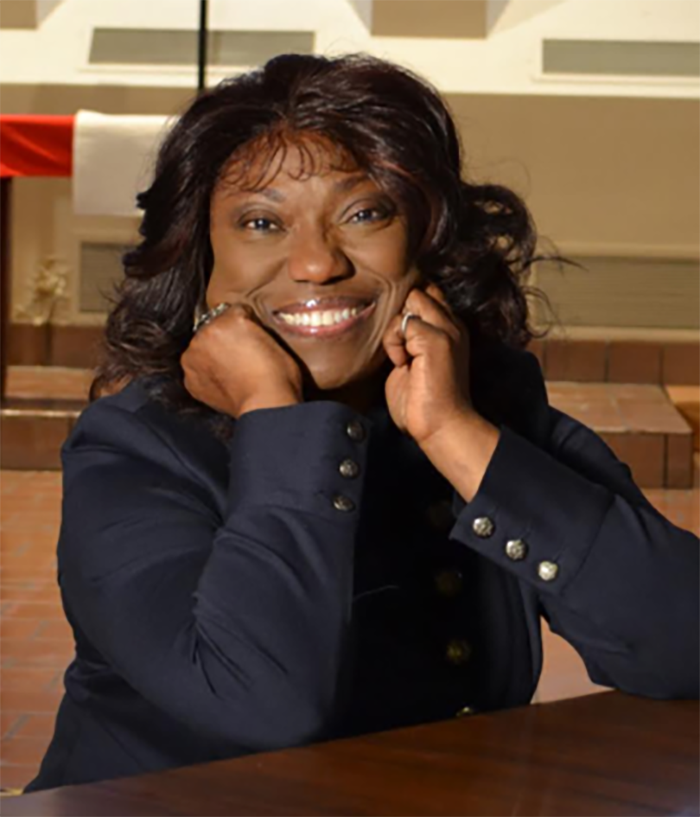 Rev. Dr. Cynthia A. Wilson is the Executive Director for Worship Resources and Director, Liturgical Resources at Discipleship Ministries, a General Agency of the United Methodist Church in Nashville, TN. Dr. She is an ordained deacon under extension ministry appointment in the Great Plains Annual Conference. Dr. Wilson is responsible for supervising and guiding the process for development of resources in the areas of contextual liturgy, music and preaching.
Prior to joining the staff of Discipleship Ministries, Dr. Wilson served as Assistant Vice-President of Student Life and Dean of Students at Garrett-Evangelical Theological Seminary. In October of 2016 she launched the Center for Music and Worship in the Black Church Experience, a one-of-a-kind North American Institute that provides training in the sacred music of the Black Church and beyond for musicians and worship leaders.
A talented vocalist, this Grammy nominee was noted the "Best Female Vocalist" at the Gospel Choice Awards held in Atlanta, GA (1998). Her recording credits include New Songs of Zion, which was nominated for several awards; featured soloist on Spirituals: Songs from the American Experience from the "Global Praise Series"; Prayers from the House, Praise from the Heart; All That Is Within Me; A CHRIST-mas Experience; and Simply Cynthia, featuring the music from the 2000 General Conference of the United Methodist Church, where she served as the first female and first African American Director of Music.
Dr. Wilson has toured Europe (Denmark, Sweden, France, Italy, Greece, Hungary, Vatican City) which included a spirit-filled concert for the where she served as song leader. As a glocal recording artist, she has also performed concerts in South America (Argentina, Buenos Aires, Rio de Janiero, Brazil, Aruba, Trinidad, Lima), South Africa (Johannesburg, Nigeria, Durban, Egypt, Mozambique, Zimbabwe) She was part of a fund raising-concert tour in Seoul, Korea sponsored by the United Methodist Church's Africa University (Mutare, Zimbabwe). Dr. Wilson has been a guest soloist for the World Methodist Council at Washington Cathedral in Washington D.C. and has shared the stage with such music legends as Richard Smallwood, Edwin Hawkins ("Oh Happy Day"), Nancy Wilson, Patti LaBelle, Shirley Caesar, Cissy Houston, the late Lionel Hampton, and the late Rev. James Cleveland.
One of the true highlights of her music ministry journey includes a benefit concert for Africa University at Carnegie Hall in New York City where the late Ossie Davis was host. The event was sponsored and hosted by the New York Annual Conference of The United Methodist Church.
Dr. Wilson holds degrees from Dillard University (Bachelor of Arts), Southern Methodist University/Perkins School of Theology (Master of Sacred Music); and Garrett-Evangelical Theological Seminary (Doctor of Philosophy- Liturgical Studies).